Herbalife Must Account to Investors and SEC
Herbalife Must Account to Investors and SEC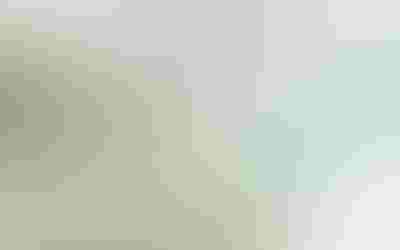 LOS ANGELES Herbalife Ltd. reportedly is under government scrutiny after an investor who bet big against the company declared it runs an unsustainable pyramid scheme.
The Securities and Exchange Commission has opened an inquiry into Herbalife, an unnamed source "close to the probe" told The Wall Street Journal.
Enforcement officials in the SEC's New York office are leading the investigation, the Journal reported.
Herbalife, the global nutritional products company, has vigorously denied accusations by William Ackman of Pershing Square Capital Management that its business model is a pyramid scheme.
Barbara Henderson, a spokeswoman for Herbalife, didn't immediately respond Wednesday to an emailed request for comment on the Journal article.
The Los Angeles-based company is meeting Thursday morning in New York with analysts and investors in what likely will amount to a counterattack in response to blistering criticism from Ackman, who the Journal reported bet more than $1 billion against Herbalife through a short sale.
Herbalife's stock price (HLF: NYSE) plunged thanks to Ackman's accusations, falling to a 52-week low of $24.24 the day before Christmas, although it has rebounded since then to $39.95 at the close of trading Wednesday.  
In a presentation, entitled "Who Wants to be a millionaire", Pershing Square Capital Management portrays 33-year-old Herbalife as a multibillion-dollar company that exploits distributors, including vulnerable ethnic and minority groups, most of whom lose money and end up as failures trying to recruit others in a multilevel marketing scheme.
"We believe a distributor's ability to profit from true retail sales of Herbalife products is de minimis," Pershing Square Capital Management asserts in an executive summary of the presentation. "The 'suggested retail price' of Herbalife's products is an artificial, inflated number with no relation to the price at which Herbalife's products are actually sold to bona fide retail customers."
Clearly, there are investors who still believe in the fast-growing company, which yielded a third-quarter profit of $117.8 million on $1 billion in sales. Third Point LLC, the New York-based hedge fund, on Wednesday reported an 8.2 percent passive stake in Herbalife, the Journal said.
Some financial analysts have brushed off the accusations levied against Herbalife, and the company itself has asked the SEC to investigate Ackman for trying to manipulate the financial market.
In a research note Jan. 4, D.A. Davidson & Co., which has a "buy" rating on Herbalife's stock with a 12- to 18-month price target of $72, referred to the company as a "remarkable growth story at a bargain price."
"Either the stock should go to zero as Ackman suggests, or it should rebound dramatically for a multitude of reasons," D.A. Davidson analyst Timothy Ramey wrote. "It has a dividend yield of 3.4%. It has growth, powerful free cash flow and a clean balance sheet."
Rommel Dionisio of Wedbush Securities challenged Ackman's assertion that very little of Herbalife's revenues come from retail sales, undermining the hypothesis that the company is a pyramid scheme.
"Our analysis concludes Herbalife distributors derive greater compensation from retail profits vs. recruiting commissions," wrote the analyst, who maintains an "outperform" rating on the company and has a 12-month price target of $54 on the stock. "Using our own calculations and assumptions on factors such as average retail pricing, self-consumption, and distributor-facing SG&A expenses, our estimates for distributor retail profits vs. commissions fall between the company's numbers and Mr. Ackman.
Nonetheless, they still indicate distributor retail profits exceed commissions, thus supporting the belief that Herbalife cannot be considered a pyramid scheme," Dionisio wrote in a research note Jan. 3.
Subscribe and receive the latest insights on the healthy food and beverage industry.
Join 47,000+ members. Yes, it's completely free.
You May Also Like
---