HACCP – A valuable tool for assuring the quality of dietary supplements
HACCP – A valuable tool for assuring the quality of dietary supplements
HACCP (Hazard Analysis and Critical Control Points) is one quality assurance tool that can aid in assessing the quality of dietary supplements.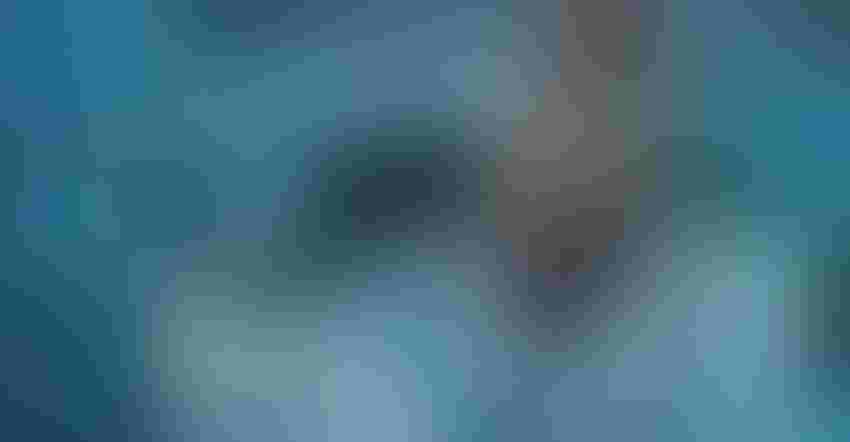 Many concerns about the safety, quality and efficacy of dietary supplements have been in the media lately. Unfortunately, right or wrong, most of the news has been negative. As a result, new coalitions have been formed and industry trade associations have re-committed to self-regulation of dietary supplements. One quality assurance tool that has often been often overlooked in the dietary supplement industry is HACCP (Hazard Analysis and Critical Control Points).
The industry consensus is that the Food and Drug Administration (FDA) should not mandate HACCP implementation for dietary supplements; however, there is general agreement that HACCP is a very valuable adjunct to other quality programs. It is often recommended that the industry enthusiastically and willingly embrace HACCP on a much broader scale. Others have stated emphatically that because most dietary supplements and supplement ingredients involve dry products or powders, there is no real need for HACCP, as there is for the meat, poultry and seafood industries where HACCP is a requirement. If that is the case, why are there products marketed that contain aristolochic acid (a known toxin heavily monitored by the FDA), heavy metals contamination above industry standards, and products contaminated with pathogenic bacteria? Implementation of HACCP plans industry-wide would identify these hazards and develop quality assurance plans to would prevent these unsafe products from entering the marketplace. In addition, could HACCP implementation provide a competitive advantage?
James Kinsinger, Ph.D., quality assurance laboratory director for the Hain Celestial Group, said he thinks so. "We often get requests as to whether we have a HACCP program from retailers and distributors in this industry," he said. "They use this as one of their criteria for evaluating manufacturers."
The HACCP principles
HACCP is nothing more than a systematic approach to the identification, evaluation and control of food or dietary supplement safety hazards based on several key principles (For more on these principles, see related story here). The prerequisite to a valid HACCP plan is to have solid Good Manufacturing Practices (GMPs) in place to assure that facilities, personnel and manufacturing standards are adequate to manufacture safe ingredients and/or products. Therefore, it is important that before undertaking HACCP, a company's GMP program is well developed and in place. The certification of GMPs by National Nutritional Foods Association (NNFA) is just one of many ways to assure that a company has a strong program in place.
In addition to the GMP program, a solid commitment to training and education of management and employees is a requirement. HACCP principles are often novel to employees and HACCP implementation requires a detailed understanding of critical control points (CCPs) throughout the process. There must be adequate time allotted to employees for training and all materials. All equipment necessary to monitor CCPs effectively must be provided as well.
During the process of developing a HACCP plan, there are five recommended preliminary tasks, which must be completed before the seven HACCP principles can be applied to the process to assure success of the plan. These tasks provide much value alone, even without application of the HACCP principles and should not be overlooked or cut short.
Assemble the HACCP team: The HACCP team's responsibility is to develop the HACCP plan. If possible, the team should be multi-disciplinary and include individuals from production, quality assurance, sanitation and engineering. The team may need outside consulting assistance, but it is critical that the overall plan be developed from within to assure accuracy, completeness and to allow support throughout the plant.

Describe the product and its distribution: This step consists of describing the product, ingredients and distribution. Does the product need special handling or is ambient distribution acceptable?

Describe the intended use and consumers of the product: How is the food going to be consumed? Who are the expected consumers of the food? Will there be elderly, infant, immune-compromised individuals or pregnant women consuming the product? These considerations are important when considering the potential hazards involved with a dietary supplement.

Develop a flow diagram that describes the process. This key step is designed to provide a clear, simple outline of the steps involved in the processing of a finished product. Usually a block flow diagram is sufficient to describe the process. Often, a simple schematic of the facility is useful for understanding product and process flow as well.

Verify the flow diagram. The HACCP team needs to perform an on-site review and audit for completeness and accuracy of the flow diagram and schematic layouts. Any deviations should be noted and the diagram should be revised accordingly.
After completing the five preliminary steps, the seven HACCP principles are applied. The seven principles must be applied in strict order and in a very systematic way. The key to HACCP is to identify only the critical control points, put realistic limits on those control points, monitor those limits, establish corrective actions when outside of those limits, verify that everything is working in the plan and keep good records. Performing these steps in proper order with appropriate diligence would prevent many dietary supplement safety concerns. Botanicals would be properly identified or not used. Raw ingredients would meet strict product specifications or would be rejected. The discipline of going through HACCP implementation would identify risks and put appropriate controls in place.
The FDA-regulated industries where HACCP is a requirement, such as the meat, poultry and seafood industries, provide model HACCP plans as a starting point with which companies may work. These are often available on the FDA or U.S. Department of Agriculture (USDA) Web sites. Because HACCP has not been universally adopted in the dietary supplement industry, model plans are not readily available. Model plans may be reviewed to get an idea of starting points and format, but it is actually a very good situation to start from scratch with HACCP plans.
One oft-overlooked benefit of HACCP plans in the dietary supplement industry is how it can assist with contract manufacturing. "For companies that use contract manufacturers, HACCP provides a good communication tool between the marketer and the contract packager of the product," said Mike Gross, laboratory director for Industrial Laboratories in Denver. "The discipline of doing a HACCP plan ensures that not only is the product safe, but it is exactly the product which the marketer expected to be produced." There have been instances where a contract laboratory was asked to test for ginsenosides and the finished product came up negative. When tested for eleutherosides, however, the product came up positive. Imagine the consequences of not knowing beforehand that your copacker purchased Siberian ginseng instead of Panax.
Finally, according to Ned Becker, vice president of sales and marketing for Nutritional Laboratories in Lolo, Mont., "HACCP is now a requirement for us to do business for the largest companies. Many of our pre-audit questionnaires from prospective customers inquire about HACCP. It is simply one of the elements of quality assurance that we must have to compete effectively in the marketplace."
Mary C. Mulry, Ph.D., is the president of FoodWise, Inc., a technical consulting firm located in Boulder, Colo. She can be contacted at [email protected].
Subscribe and receive the latest insights on the healthy food and beverage industry.
Join 47,000+ members. Yes, it's completely free.
You May Also Like
---