FDAs Efforts to Develop Pre-DSHEA List Face Mounting Skepticism
FDAs Efforts to Develop Pre-DSHEA List Face Mounting Skepticism
An FDA official didn't rule out the prospect that the agency may eventually scrap the endeavor if industry comments expressed overwhelming opposition.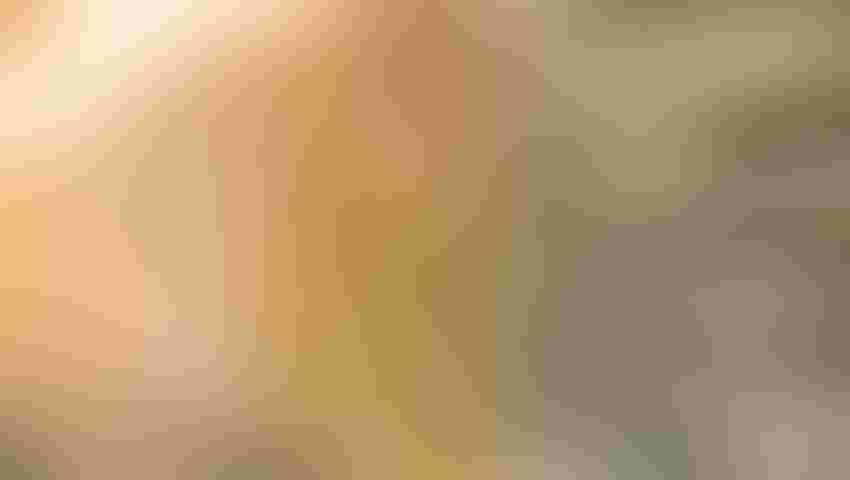 Growing numbers of sources in the dietary supplement industry are questioning whether FDA's plan to develop an authoritative list of "old" dietary ingredients is a futile endeavor and whether the agency can succeed without first determining how the processing of ingredients has changed since the 1990s.
The concerns expressed by industry veterans underscore that a dietary ingredient marketed before Oct. 15, 1994—and therefore considered an old dietary ingredient (ODI) under the Dietary Supplement Health and Education Act of 1994 (DSHEA)—may have undergone such material manufacturing changes over the last quarter century as to render it new and consequently subject to a safety-related notification to FDA.
Robert McQuate, Ph.D., whose consulting firm helps companies meet safety-related regulatory requirements before marketing an ingredient in a conventional food or dietary supplement, said it was important to understand the chemical composition of ingredients in developing an authoritative list of ODIs.
"I'm concerned about putting together that pre-DSHEA list—or the ODI list—until we know how we're going to be looking at the chemical compositions," said McQuate, co-founder and senior vice president of sales and business development with GRAS Associates LLC, during an Oct. 10 panel discussion at the Rocky Mountain Dietary Supplement Forum in Boulder, Colorado.
Asked McQuate, who launched his regulatory career at FDA in the 1970s: "If there's a different manufacturing process, are we wasting our time compiling information from old catalogs if the composition in 1992 is different than what's being produced today?"
Loren Israelsen, president of the United Natural Products Alliance (UNPA), also suggested it was crucial to determine whether industry and FDA could agree on how manufacturing changes and chemical alterations to ingredients would impact the development of an authoritative list of pre-DSHEA ingredients.
Israelsen referenced changes in the way dietary ingredients are now processed compared to nearly a quarter-century ago.
"At some point, ingredients that we could labor over to confirm ODI status are in fact new ingredients that FDA would assert require a notification," he noted on a recent conference call with UNPA members.
Cara Welch, Ph.D., an FDA official, acknowledged concerns on how the processing of an ingredient could impact its classification as an old or new ingredient.
"I think evidence that something was marketed doesn't mean a lot if we don't know what that ingredient is, and different extracts can be drastically different ingredients," observed Welch, senior advisor to FDA's Office of Dietary Supplement Programs (ODSP), during the Rocky Mountain Dietary Supplement Forum, which was hosted by the FDA Compliance Group LLC.
FDA's plan is grounded, in part, on the notion that an authoritative list will help distinguish ODIs from new dietary ingredients (NDIs).
Under DSHEA, FDA must receive a premarket notification establishing that an NDI is reasonably expected to be safe.
Welch reiterated this week that an ODI list could benefit both her agency and the industry. However, she didn't rule out the prospect that the agency may eventually scrap the endeavor if industry comments expressed overwhelming opposition.
During an Oct. 3 meeting held by FDA in Maryland to obtain feedback on the evidence that would be required and process that should be used to develop an authoritative ODI list, stakeholders weighed in on the pros, cons and challenges of the initiative. FDA has opened a docket on the matter and is accepting comments through Dec. 4, 2017.
Speaking Oct. 10 at the dietary supplement forum in Boulder, Welch raised a hypothetical situation. If FDA reviews comments on the ODI list after the Dec. 4 comment period closes, "and we see that the overwhelming majority says, 'It is not worth our resources and it's not worth your resources to move forward,' it may be scrapped," Welch said. "That may be the extent of the process."
She, nonetheless, described the development of an ODI list as a "worthwhile endeavor that will have benefits for both industry and FDA." The absence of such an official list, she said, creates "uncertainty for industry."
Some companies, Welch explained, may decide not to market products due to uncertainty over the regulatory status of an ingredient, while other firms may face liabilities for failing to comply with the NDI notification requirement. Others, she said, may unnecessarily invest resources to submit a notification for an ODI.
But several industry lawyers have questioned the prudence of developing an authoritative list. Steven Shapiro, a New York-based attorney, alluded to such complex matters as how ingredients were prepared in the 1990s and what parts of the plants were used.
"The truth of the matter is no matter what we do, there cannot be a complete list of ingredients," he told INSIDER during an interview in September at SupplySide West in Las Vegas.
Added Shapiro, of counsel to the law firm Rivkin Radler LLP: "It seems to me if we have this list, what's going to happen is the issue is not going to be what's on the list; the issue is going to be everything that's not on the list."  
One concern is FDA will target for enforcement action ingredients that don't appear on its ODI list. FDA officials have countered that an ingredient's omission from the list will not impact its regulatory classification as old or new.
"The mere fact that an ingredient is not on the list would not establish that the ingredient is an NDI," Welch said during the dietary supplement forum. "The omission of … an ingredient from the list would be regarded as neutral and would not affect the ingredient's regulatory status."
Marc Ullman is of counsel to Rivkin Radler and has worked with Shapiro for several years, advising dietary supplement companies on FDA regulations. He remains skeptical that FDA won't use the ODI list against the industry.
"I don't often quote Ronald Reagan, but President Reagan once said the most frightening words anyone could ever hear are, 'Hi, I'm from the federal government and I'm here to help,'" Ullman said during a joint interview with Shapiro at SupplySide West. "I don't think the trade has seen any indication—the past behavior from FDA—that we won't see some scenario develop where there's an effort to use the absence of an ingredient from whatever ODI list ... to attempt to create a presumption that the substance is a new dietary ingredient."
Welch described the envisioned list as an "authoritative" one but not necessarily "comprehensive."
"In other words, an ingredient's inclusion on our list would be conclusive evidence that we consider that dietary ingredient to have been marketed prior to Oct. 15, 1994, in the United States," she said.
During the dietary supplement forum, Marian Boardley, an industry consultant based in Utah, asked whether FDA would be evaluating the list from a safety perspective.
"The list means it was marketed prior to Oct. 15, 1994; it does not mean it's safe," Welch explained.
Nearly a half hour into Welch's talk, another person attending the dietary supplement forum highlighted the growing skepticism over the list.
"So you're talking about a list that is authoritative but not conclusive," said the conference attendee, who did not immediately identify herself, "and yet you're making the list to clear up confusion."
Several people in the audience laughed.
Welch responded, "It will be conclusive. It will not be comprehensive.
"The goal is to have conclusive evidence for some ingredients out there, and if the list will be very short, I think your confusion is well founded and it may not be very helpful to industry," she acknowledged.
On the other hand, the FDA official suggested the list could be helpful to industry in distinguishing ODIs from NDIs, should the list encompass hundreds or even thousands of ingredients.
During an interview at SupplySide West, another veteran industry lawyer addressed the ultimate question: whether FDA's effort is worthwhile nearly a quarter century after passage of DSHEA.
"I was in favor of it [an ODI list] on Oct. 15, 1994," said Todd Harrison, a partner with Venable LLP.
"Now?" a reporter asked Harrison.
"It's absurd," the regulatory lawyer responded. "You are asking companies to go back in to paper records that they may or may not have to try to … show that these ingredients were marketed prior to 1994. You cannot sit here 23 years later and say, 'We're going to hit the reset button.'"
Subscribe and receive the latest insights on the health and nutrition industry.
Join 37,000+ members. Yes, it's completely free.
You May Also Like
---