FDA Showcases Mandatory Recall Powers Under FSMA
FDA Showcases Mandatory Recall Powers Under FSMA
The Food Safety Modernization Act (FSMA) gives FDA the authority to issue recalls of supplements it believes are dangerous, but it's advantageous for companies to issue voluntary recalls and work with FDA when given the opportunity.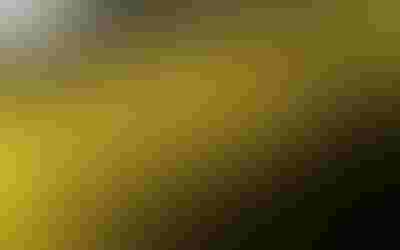 Food-borne illness affects approximately 48 million people each year. Recalling contaminated products can be costly, both to a companys pocketbook and to its reputation. FDA has shifted the focus of recalls from reaction to prevention with its new power to enforce mandatory recalls under Section 206 of the Food Safety Modernization Act (FSMA). If a company fails to perform a voluntary recall when given the chance, FDA can now legally mandate a recall under its newly established authority. Manufacturers are being held responsible for their own preventive controls, and in the event of a recall situation, have the option to do so voluntarily. If the opportunity for a voluntary recall is forfeited, FDA has legal authority to stop distribution as there is reasonable probability that the food products are adulterated and could cause harm to humans or animals.  Once this action has been taken, an informal hearing may be held to convince FDA that the product(s) should not be recalled. Once the recall decision has been made, FDA bears the burden of ensuring all efforts are focused on identifying the root cause, recalling the product and determining appropriate termination of recalls. Previously, recalls were considered to be voluntary, but under FSMA, FDA has the power to demand a recall, with increasing risk of criminal charges for adulteration and civil liability to consumers.
Kasel Associates Industries Inc. gave FDA its first opportunity to flex its newly instated recall muscle when it discovered salmonella in the companys finished and unfinished pet treats. In addition, food contact surfaces tested positive for salmonella. This was classified as a class I recall given a reasonable probability that the use of or exposure to products would cause adverse health consequences to humans or animals. Kasel completed its initial recall of contaminated products on Oct. 2, 2012. The company completed another recall of contaminated products on Oct. 17, 2012, following an inspection by Colorados Department of Agriculture. On Nov. 19, 2012, a final positive test result for salmonella was discovered. FDA suggested Kasel issue another recall, but it failed to do so. As a result, FDA issued a public health warning regarding the contaminated products. Another inspection was performed at Kasels Colorado facility in February 2013, resulting in FDAs notification to the company regarding the failure to recall additional contaminated products, the extensive salmonella contamination, and poor conditions of surfaces in the plant. FDA subsequently released a public notice announcing Kasel was recalling all products manufactured at its Colorado plant from April 20, 2012, to Sept. 19, 2012, due to possible salmonella contamination.
More recently, USPlabs recalled its OxyElite Pro dietary supplement product upon receiving notice of a possible health risk from FDA. The agency's letter stated if the company did not comply and conduct a voluntary recall, FDA could legally order the company to halt distribution and alert retailers to stop selling the products. USPlabs previously received a warning letter from FDA regarding adulteration of its weight loss supplement products. Some consumers who ingested OxyElite Pro reported liver illness. Many were hospitalized and some patients required serious medical intervention, including liver transplants. The OxyElite Pro supplement contained aegeline, an ingredient that, according to FDA, lacks a history of use or other evidence of safety. Based on a safety investigation by the Hawaii Department of Health and the fact that the OxyElite Pro product was allegedly adulterated with the inclusion of aegeline, FDA once again flexed its FSMA muscle in putting the recall wheels in motion for USPlabs.       
Companies should have written recall procedures in place to deal with potential recall issues in a timely and orderly fashion. Such recall procedures should include tracking of complaints to identify trends, health hazard analysis including recall classification, root cause analysis, procedures for determining the depth and scope of the recall, and procedures for effectively communicating the recall to both FDA and consumers. Quality assurance (QA) personnel should be trained on all aspects of the companys recall procedures. In fact, it may also be advantageous to initiate a mock recall so possible miscues or gaps in the recall process can be identified, and roles and responsibilities of key personnel during a recall effort can be further defined.
Irrespective of FDAs newly instated authority to mandate a recall, companies should primarily focus their efforts on preventive controls to ensure the quality of the products they manufacture and distribute. Should an instance arise where a recall is warranted, it is in a companys best interest to initiate a voluntary recall and work with FDA to ensure the safety of consumers, rather than abstaining from action and waiting for FDA to avail of its mandatory recall power. Failure to do so may open up the company to not only additional regulatory scrutiny, but also the potential for civil and criminal liability.  
Abhishek Gurnani is an associate attorney at Amin Talati. Gurnani provides regulatory, transactional and litigation services to food, drug, dietary supplement, medical device and cosmetic companies.
Subscribe and receive the latest insights on the healthy food and beverage industry.
Join 47,000+ members. Yes, it's completely free.
You May Also Like
---