FDA Seeks $600K Increase for Supplements
FDA Seeks $600K Increase for Supplements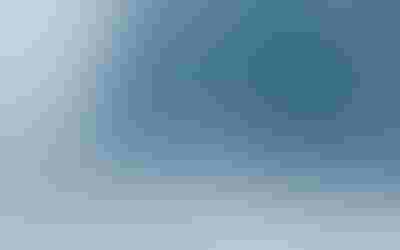 WASHINGTONFDA is asking Congress for approximately $19.5 million for dietary supplement activities in fiscal year (FY) 2013, which is approximately $600,000 more than FY 2012, according to the agency's requested budget.
The $19.5 million include all dietary supplement activities across FDA, including the Center for Food Safety and Applied Nutritions Division of Dietary Supplement Programs, and will be for activities including regulatory and technical review, policy and guidance development, research, education and outreach, compliance and inspection activities, and associated administrative support activities, including infrastructure costs.
"I would like to see how it will be allocated, but that's not a lot of money when we're talking about regulation as a whole," said Cara Welch, vice president for scientific and regulatory affairs, Natural Products Association (NPA), who added $600,000 may not be enough to cover all of FDA's responsibilities.
"Is it enough?" asked Mike Greene, vice president of government relations, Council for Responsible Nutrition (CRN). "It's impossible to tell, but it's a step in the right direction."
However, what is concerning, according to Greene, is how FDA is looking to raise the money for the increase in budget. The Obama administration did not allocate more money to FDA, which Greene said was expected due to the increase the agency received last year even during economic hardships.
Instead of getting money from the budget, FDA said industry user fees would fund 98-percent of the proposed budget increase. "These are austere budget times, and the FDA budget request reflects this reality," said Margaret A. Hamburg, M.D., Commissioner of Food and Drugs.
"We are concerned by the President's budget because user fees are so relied on, particularly user fees that don't come from legislation, such as the Food Safety Modernization Act (FSMA)," Greene said. "CRN is extraordinarily supportive of FDA being funded appropriately, but we believe the funding should come from appropriations."
Greene said  user fees, in general, are quid pro quo for industry and FDA, but it's difficult to tell how much industry interaction will come with the new FDA-recommended user fees. "If there is a facility registration fee, is it just a tax on facilities, or does industry get something in return?" Greene asked.
Welch also said NPA is concerned with the user fees. "We what to know where and to what extent the user fees would cover the regulation of supplements and ingredients," she said. "It's a tough budget right now," she continued. "FDA have to come up unconventional or creative ways to get more money. The entire industry has advocated for additional resources for the FDA; more resources means better regulation. However, if it is charging companies exorbitant fees to  cover this, that and the other thing, that's not appropriate either."
What is clear is that this is the start of a long process. "We are still reading through the budget," Greene said."There will be more to this as we go through the appropriation process next September."
In total, FDA is requesting a budget of $4.5 billion fort its FY 2013 budget for all of its regulatory needs, which is a 17-percent increase over the FDA enacted budget for FY 2012. The FY 2013 request covers the period from Oct. 1, 2012 through Sept 30, 2013.
"Our budget increases are targeted to strategic areas that will help speed the availability of new medical products, address the challenges of increased globalization and allow FDA to fulfill its public health duties more efficiently," Hamburg said. With FDA-regulated products accounting for about a quarter of each dollar that Americans spend, these budget priorities will benefit patients and consumers and strengthen our economy."
Subscribe and receive the latest insights on the healthy food and beverage industry.
Join 47,000+ members. Yes, it's completely free.
You May Also Like
---