FDA Finds Weight Loss Pill Adulteration
FDA Finds Weight Loss Pill Adulteration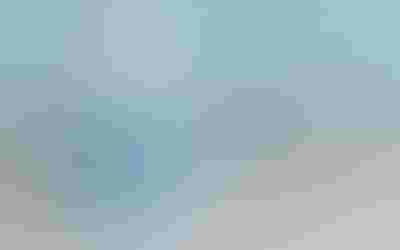 WASHINGTONFDA issues a public notification warning consumers not to purchase or use Japan Rapid Weight Loss Diet Pills Green," a weight-loss product that contains undeclared phenolphthalein.  Phenolphthalein is a solution used in chemical experiments and is a suspected cancer-causing agent that is not approved for marketing in the United States. 
The product, sold on various websites, such as amazon.com and distributed by Xiushentang, tested positive for phenolphthalein in an FDA lab analysis. FDA has classified phenolphthalein as not generally recognized as safe and effective." Phenolphthalein has also been found to be genotoxic in that it can damage or cause mutations to DNA.
FDA advised consumers who have experienced negative side effects related to the product to consult a health care professional as soon as possible, and to report adverse events or side to the FDA's MedWatch Safety Information and Adverse Event Reporting Program.
This public notification is part of FDA's targeted effort to reduce adulteration in weight loss, as well as body building and sexual health, products.
FDA consumer warnings have greater implications for the natural products industry as they can shed a negative light that may taint the rest of the weight loss category. For instance, in January 2012, Dr. Oz held a segment on his popular TV show "Who's Spiking Your Supplements," where he tested six over-the-counter weight-loss dietary supplements and found all of them contained prescription drugs. One supplement he called out by nameQue Shewas adulterated with the drugs sibutramine, fenfluramine, ephedrine and propranolol. FDA previously issued a warning against Que She in 2010 after the agency found the supplement was adulterated.
The fall out from the Dr. Oz segment lead to journal articles calling for more supplement regulation.
INSIDER helped companies navigate this "Dr. Oz effect" in two articles: "What Dr. Oz Gets Wrong About Dietary Supplements" by Cara Welch, Ph.D., and "Be the Good Witch," by Suzanne Shelton.
SuppySide MarketPlace will also be offering an education session to help product manufacturers avoid contamination issues, "Best Practices in Quality Assurance and Control: Monitoring Supply and Detecting Adulteration / Contamination," on Thursday, May 10, Javits Center, New York.
Subscribe and receive the latest insights on the healthy food and beverage industry.
Join 47,000+ members. Yes, it's completely free.
You May Also Like
---