Demystifying Novel Foods Approval
Demystifying Novel Foods Approval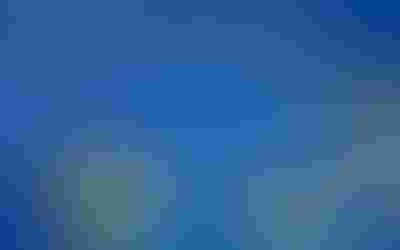 Regulation has become intrinsic to new ingredient and product development. Not only is the landscape changing all the time, but each region has differences to which suppliers and manufacturers must adhere. In Europe, there is a lot of contention over the Article 13 EFSA Health claims; however, before even getting to this point, new ingredients also have to pass through the novel foods regulatory process. Essentially, this is a risk assessment to ensure ingredients are safe for human consumption. Inga Koehler, Analyze & Realize, will address this topic at the Vitafoods Europe Conference, and offered INSIDER some brief insights on the issues.
INSIDER: What are the primary misconceptions regarding the novel foods regulation?
Inga Koehler: The underlying approval process is a very time-consuming procedure, and the steps toward a successful approval may take longer than a company initially expected. If the national authority where you submit your novel food application has no questions or concerns during its primary assessment of the dossier, you may receive an approval for your novel ingredient in a short amount of time. However, in cases where questions or safety concerns are raised, other member states are requested to comment on the application in question, and EFSA will perform a safety evaluation. This means the time period between submission and approval can easily take up to more than a year.
INSIDER: What are the major opportunities for companies afforded by the novel foods regulation?
Koehler: Once you have achieved an approval for a novel ingredient, your company will have a strategic advantage in the European nutrition market. Competitors have to apply for the substantial equivalence procedure if they want to market a similar ingredient in Europe. It is therefore worth a company applying for a novel food assessment if it expects a great market potential for a certain ingredient and if the ingredient is safe and will not be classified as a pharmaceutical compound or a food additive. Some national authorities offer regulatory support on novel food related issues prior to the submission of a dossier. It is definitely advisable to enter in discussion with the authorities at the early stages of novel food assessment.
INSIDER: After companies receive novel food approval, what is the next regulatory consideration they face?
Koehler: It is very likely they have to face the challenges of the health claim regulation. Some companies develop a claim strategy for an ingredient or conduct initial clinical tests in parallel with the novel food assessment.
For further details about Vitafoods Europe and Finished Products Europe, or to register, visit vitafoods.eu.com or finishedproductseurope.com.
Subscribe and receive the latest insights on the healthy food and beverage industry.
Join 47,000+ members. Yes, it's completely free.
You May Also Like
---