Anti-Aging Market Offers Potential for Innovative Marketers
Anti-Aging Market Offers Potential for Innovative Marketers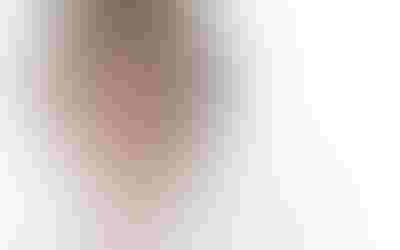 The World Health Organization (WHO) estimates by 2050, 2 billion people will be older than age 60. This spells opportunity for manufacturers in the nutraceutical industry. Consumers are looking to nutrition as a means to delay the aging process, and manufacturers are well positioned to respond. During the last two years, ingredient innovation has led to exciting new product development in areas such as eye, brain and cardiovascular health. Jonathan Thomas, Leatherhead Food Research, will explore the market for aging consumers at the Vitafoods Europe Conference, and offered INSIDER some insight into this trend.
INSIDER: What are the top ingredients seen in finished products promoted for their anti-aging benefits?
Jonathan Thomas: These can be divided into two groups. First are ingredients that are making or have already made their mark in the functional foods industry. Examples of these include omega-3s, which have links with cardiovascular and cognitive health; antioxidants, which feature in some anti-aging health claims; and vitamin D/calcium, both of which are widely recognized as assisting with bone health. Second, there are ingredients that are not as yet so widely recognized by consumers, nor their benefits understood. Some examples here include coenzyme Q10 (CoQ10); glucosamine, which has joint health benefits; and resveratrol, which has been linked with cardiovascular health, as well as allegedly possessing anti-aging benefits.
INSIDER: Who is the current target demographic, and are there other sectors companies should consider as they develop marketing programs around anti-aging food products?
Thomas: Many of the anti-aging food and drinks that have been launched thus far tend to be marketed at people at, or approaching, middle age. This is understandable, since it is these consumers who are most likely to be concerned with the effects of aging on their bodies. I feel there are opportunities to target those in the slightly older age groups (i.e., from 40s and upward), since people are now living longer and living healthier and more active lifestyles well beyond middle age.
INSIDER: Are European consumers more interested in anti-aging foods compared to nutritional supplements, and how should their preferences impact a company's strategic focus?
Thomas: There is less of a preference for dietary/nutritional supplements in Europe compared with the United States; European consumers are therefore more inclined to look to food and drinks offering functional health benefits.
INSIDER: Is the anti-aging market primarily focused on avoiding disease, or is there a move toward more longevity and healthy aging?
Thomas: I think it is both! However, I would say there is more of a trend towards longevity and healthy agingfood manufacturers are now stressing "prevention" as far as health solutions are concerned (rather than "cure") for many types of functional foods, not just anti-aging products.
For further details about Vitafoods Europe and Finished Products Europe, or to register, visit vitafoods.eu.com or finishedproductseurope.com.
Subscribe and receive the latest insights on the healthy food and beverage industry.
Join 47,000+ members. Yes, it's completely free.
You May Also Like
---