Superfruits Looking Less Super
Superfruits Looking Less Super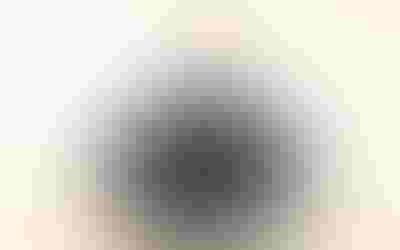 Flowers wilt over time, bread becomes stale, beer goes flat and what is new gradually becomes old.  Superfruit marketers know the feeling as a market that once produced red hot new product launch numbers has turned icy during the last couple of years.
The more popular superfruitspomegranate, acai and gojistill account for a significant number of new product introductions, but launches are nowhere near earlier levels. According to Datamonitor Consumers Product Launch Analytics database of new products, launches of new food and non-food products in the U.S. market featuring any of these three superfruits dipped 55.9 percent for the 2011 to 2012 period, compared to the 2009 to 2010 period. Similar declines have been logged for many other types of superfruits.  
Damage from weight loss marketing scams have hurt the acai berry, once billed as the miracle fruit" from Brazil. There is little doubt that acai is high in antioxidants, but the tendency of marketers to exaggerate acais health claims has made consumers more skeptical of the superfruit concept. Packaged goods makers have responded by focusing more attention on conventional fruits and berries such as raspberries, blueberries and tart cherries.  Superfruits have also been supplanted to some degree by supergrains and superseeds such as flax, chia and quinoa.
Problems aside, leading superfruits like pomegranate are finding new ways to innovate, primarily by moving into non-traditional categories. Snack foods have warmed up to pomegranate with entries like Englewood, NJ-based Popcorn, Indianas Superfruit Kettlecorn. Slated for an April 2013 debut, Superfruit Kettlecorn is claimed to be high in antioxidants and vitamin C, courtesy of a superfruit blend of acai, blueberry, cherry and pomegranate. Similar things are happening in the chip aisle as Houston, TX-based Simply 7 Snacks recently introduced a three-flavor line of Pomegranate Chips claimed to provide the most authentic Pomegranate experience possible." According to David Wooten, director of sales for Simply 7, the Pomegranate Chips have over 50 percent of the antioxidant content of a pomegranate drink."
While these launches usher in a more mature phase of the superfruit concept, product innovation is also shifting by geography. No longer is South America the sole focus of superfruit innovation. An increasing amount of superfruit innovation is now coming from places such as Africa and Northern Europe.
Africa is home to baobab, a tree with almost mystic properties.  One of natures strangest looking trees thanks to its massive trunk and a canopy that looks like a root system, hence its nickname as the upside down tree," the baobab tree can live for centuries and produces large pods containing pulp and seeds that can be used to make food, beverage and personal care products. Baobab is high in magnesium, potassium and polyphenols, and has a positive effect on digestion. The fruit also fulfils a functional purpose when used in foods as it acts as a natural thickener. Baobab even ties-in with trendy mission-driven marketing. According to Stephan Broburg, general manager for Bellevue, WA-based Baobab Foods, baobab is sometimes referred to as the queen of superfruits" because women harvest it, so the fruit acts as a job creator in some of the poorest parts of Africa.
Baobabs health properties make it a rising superfruit star. Ironically, these health properties are showing up in foods not normally hailed as health food. Chocolate, for instance, has become a key entry point for baobab through products like baobab tree-shaped Baobab by Belvas 73 percent Dark Chocolate, new in the United States from Belgium-based Belvas. A new candy launch in Germany shows the nutritional potential that could power additional baobab-based products. Govinda Baobab Candy is a creamy and fruity candy that blends cashews, dates, baobab and almonds for a tasty citrus- and caramel-flavored treat. Thanks in part to baobab, the candy contains 9.9 grams of fiber per 100-g serving.  New Powbab Superfruit Chews for Immunity from Oak Brook, IL-based Powbab offer a natural alternative to synthetic immunity brands with a chew claimed to provide 3,000 ORAC value of anitoxidants per chew.
Outside of Africa, Northern Europe is proving to be a hotbed of innovation for forest berries. Largely unknown in the United States, berries such as lingonberry, bilberry, cloudberry, crowberry, chokeberry and sea buckthorn are some of the most healthful berries on the planet. According to the Finland-based Arctic Flavors Association, these forest berries have anywhere from two to seven times the polyphenol content of popular fruits like apples, oranges and bananas. The anthocyanin content of bilberries alone is estimated to be 10 times that of cranberries or raspberries. Sea buckhorn has more than 190 bioactive nutrients and is renowned for its ability to hydrate the skin, one reason why oil from the fruit was used on burn victims after the 1986 Chernobyl nuclear disaster in Russia.
Forest berries could help power a revival of the superfruit concept, though many have supply challenges since they come from places where growing seasons are short and harvests are erratic. This has tended to limit product innovation to regions near where these fruits are grown, like Sweden for Pagen Coarse Lingonberry Bread and Finland for Aino Sea Buckthorn London Treasure Ice Cream.  For now, at least, bilberry looks like one of the more developed forest fruits for food and beverage concepts, as shown by launches like Insightful Solutions Ojo Fortified Eye Care Drink a U.S. launch with bilberry and blackcurrant juices.  Jodi Luchs, M.D., the Founder and CEO of Merrick, NY-based Insightful Solutions, said, Ingredients like bilberry have been shown to reduce the risk of age-related macular degeneration (AMD) by 25 percent over 10 years per the Age-Related Eye Disease Study (AREDS)."  Assuming this finding is bolstered by additional studies, forest berries may indeed power the next growth spurt for superfruits.
Tom Vierhile is the innovation insights director for Datamonitor Consumer (datamonitorconsumer.com). Reach him at [email protected], or find him on Twitter @TomVierhile.
Subscribe and receive the latest insights on the healthy food and beverage industry.
Join 47,000+ members. Yes, it's completely free.
You May Also Like
---