Green Formulation
Green Formulation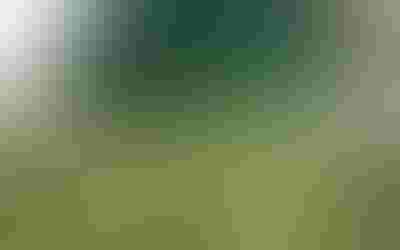 Americans don't eat enough greens for myriad reasons, but taste certainly ranks high on the list. And green foods manufacturers have a big job ahead of them; though these products are jam-packed with nutrients, they're also ultra-pungent and "green" tasting.
Many companies, including Valensa, are dedicating resources to creating a more consumer-friendly product with milder organoleptic properties. Uma Sudhan, Valensa International's business director, noted one problem, thoughgreen foods' distinctly pungent taste and smell stem from its nutrition.
"How do you make spirulina taste and smell better without compromising the nutritious specifications?" Sudhan asked. "We're trying to make spirulina more universal by customizing processes and making investments into process-enhancement to make the spirulina taste less algae-like and more grassy."
One effort is the company's Pur-Blue SpiruZan® ingredient, which combines organic spirulina with its Zanthin® natural astaxanthin complex. Extracted from the microalgae Haematococcus pluvialis, Zanthin's blue pigment coats the supplement, reducing the green taste and its shock.
Other companies are incorporating naturaland not-so-naturalflavors and colorings to green food products to boost their appeal. BI even creates custom green blends that aren't actually green, allowing customers to tailor the color, flavor and functionality of their products.
But John Blanco, president of AnMar International, noted the importance of coloring for both manufacturers and their customers. "People take these products because they're green foods," he said. "Customers need a consistent color intensity." And achieving this range can prove challenging for suppliers, as underheating ingredients makes them too green, and oxidizing them creates a brown product.
Overall though, Alison Raban, food technologist, BI Nutraceuticals, said green powders are easily incorporated into functional foods, mixing well with flour, baked goods and snack products to easily incorporate the benefits of vegetables without affecting the texture.
And while green foods themselves offer a wealth of health benefits, manufacturers are experimenting with combination supplements for greater consumer appeal. As a result, Valensa's future efforts include more value-added products.
"The market is already up and running for green powder blends, but we're trying to see how we can capture value by getting more greens into functional and condition-specific products," Sudhan said.
Valensa partnered with UAS Laboratories to manufacture Probiogreen, a combination spirulina-probiotics product. The nutraceutical ingredient, introduced in 2011, offers phycocyanin, carotenes, zanthophylls, essential fatty acids (EFAs) and chlorophyll in both supplement form and as an ingredient for functional foods and beverages.
Part of this effort to combine relevant ingredients is fueled by a move toward more condition-specific products. As green foods offer a wealth of health benefitsranging from boosting immunity to detoxification to joint supportthey haven't been clearly positioned for one health claim. But by tailoring ingredients, companies can hone in on the specific benefits of their products.
For example, Valensa has been working to grow spirulina with increased levels of phycocyanin, the algae's blue pigment known for its anti-inflammatory properties. With efforts like these and partnering with other related ingredients, manufacturers will be able to create a narrower appeal than the current general well-being superfood claim.
Regardless of whether they're marketed for specific conditions or overall well-being, "Greens may be the most powerful foods on earth," Sudhan said. And with the right ingredients, processing and formulations, manufacturers can give customers the greens they desperately need.
Read the previous articles in this series:
"Straight From the Green Source"
"Green Foods: Get the Wet Out"
Find more on the INSIDER Green Foods topic page.
Subscribe and receive the latest insights on the healthy food and beverage industry.
Join 47,000+ members. Yes, it's completely free.
You May Also Like
---