Food Fortification Trends
Food Fortification Trends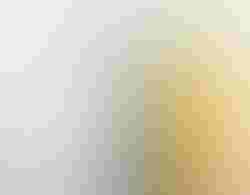 by Vanessa Teter
Some vitamins and minerals have always been popular in food fortification, the top three being calcium, and vitamins A and D, which started primarily in milk and milk-based products. However, vitamins C and E have been moving up in the ranks and have become quite popular in food products. Because of their well-known antioxidant properties, vitamins C and E have been heavily studied by the Department of Health and Human Services (HHS) to help prevent and treat cancer.
Biotin has also become more popular during the past decade. It has been added to numerous hair and skin care products to take advantage of its ability to prevent dry and flaky skin. The food industry has also taken notice, and research has shown biotin in conjunction with chromium can help maintain a healthy glycemic index.
Vitamin E has seen some controversy in the popular press after the release of studies questioning its effects on heart disease; however, the positive scientific findings on vitamin E outweigh negative or inconclusive research. Vitamin E has established itself in recent years as a very valuable antioxidant that helps maintain overall health by scavenging free radicals. In the fortification arena, there has actually been rather a marked increase in requests for vitamin E. Antioxidant blends are becoming quite popular, often with vitamin E added in the range of 25 percent to 100 percent of the daily reference intake (DRI).
While trends are constantly changing, the concept of fortification is increasing at a rapid pace. The biggest change in the past five years can be seen in the number and variety of fortified products on the market. From the enrichment of bread to the fortification of ordinary water, numerous products have had value-added ingredients incorporated into them. And, because the vitamin and mineral sources have improved over the years, the industry has been able to overcome obstacles such as off flavors and odors typically associated with vitamins and minerals, further appealing to consumers.
Formulation has also become easier with the use of new matrices. Spray drying is one technique that creates a starch matrix, giving improved solubility to fat-soluble vitamins used in ready-to-drink (RTD) water-based products. Vitamins A, D, E and K can now be used in water- and juice-based products with little to no detection in the final product. Lipid encapsulation has helped the industry to develop meal-replacement bars containing high levels of vitamins and minerals with a much improved flavor profile.
While there are many new applications and delivery systems to be discovered, using basic principles has also made old ingredients new. For example, Watson Inc. changed the way it was spray drying beta-carotene to develop a transparent orange beta-carotene, as well as a slightly rose-hued beta-carotene, for the beverage industry to obtain the desired color characteristics of the final product. In turn, the rose beta-carotene has also been used in the bar industry to help decrease the spotting that can occur from using straight beta-carotene beadlets.
Unknowingly, every American is a consumer of vitamin and mineral fortified products, most on a daily basis. Those who are actively consuming fortified products, however, are more health conscious or have diet programs they are following that incorporate a balance of fortified products along with naturally good for you foods. Health claims are emerging on a daily basis, but FDA is very strict on their use. The claim of increasing fiber to decrease the chances of coronary heart disease is growing. While fiber does not fall into the vitamin or mineral category, inulin, a fiber source, is commonly used in vitamin and mineral premixes for a variety of products to increase the amount of fiber in a product. By taking this knowledge and pairing inulin with vitamins and minerals that are known to help prevent or decrease coronary heart disease (e.g., niacin, magnesium, calcium), a stronger claim can be made.
Vanessa Teter is an associate food scientist with Watson Inc .
Subscribe and receive the latest insights on the healthy food and beverage industry.
Join 47,000+ members. Yes, it's completely free.
You May Also Like
---