CoQ10 vs. Ubiquinol
CoQ10 vs. Ubiquinol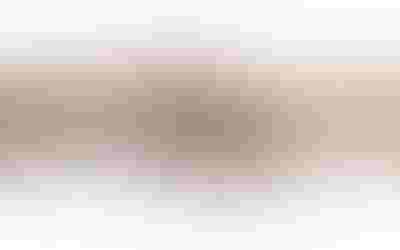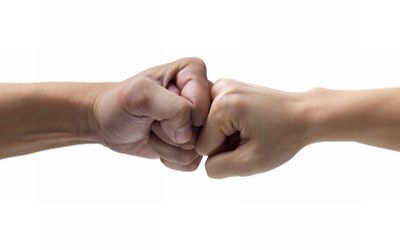 Ubiquinol is the reduced form of CoQ10, which is known to have higher bioavailability than coenzyme Q10 (CoQ10, also called ubiquinone).  Unfortunately, this can cause confusion. A consumer recently asked, "Does 'reduced' mean there is less of it in the bottle, or that it has less of something bad for me in it?"
The chemical nature of CoQ10 is that it undergoes "redox chemistry," meaning that it flips back and forth between having two additional electrons and not having them. This is integral to its function in the body, as it transports a flow of electrons down a gradient to allow for chemical energy to be harnessed; this is the final step in changing our food into the energy that makes our body go. Ubiquinol is the form with the extra electrons, which in chemistry-speak is called "reduced;" CoQ10 is missing the electrons and is called oxidized." The small difference in ubiquinol's chemistry has big implications, namely, this is what makes it more absorbable in the intestine. In addition, this form is the most preferred by the body for transport in the blood (if CoQ10 is absorbed, it must first be converted to ubiquinol in the body in order to be transported, a process some individuals do not perform well).
Ubiquinol entered the market in 2006 when Kaneka, now the exclusive worldwide supplier, discovered how to stabilize the ingredient. Since then, it has found its way into many companies' product offerings. An obvious step was to see if using the enhanced delivery forms already developed could bump ubiquinol's absorption even higher. This has been done by SourceOne (Ubiquinol-QH with VESIsorb, available in medical professional channels), Tishcon (Q Mega Ubiquinol and LiQSorb®), Softgel Technologies (CoQH-CF®) and Herbamed.
Given ubiquinol's already greater absorption, and the ability to have higher efficacy with a lower dose, how does this bode for CoQ10? Anat Solomon, Ph.D., R&D manager at Herbamed, does not think a shift from CoQ10 to ubiquinol will occur in the short term. "l have a lot of respect for Kaneka," she said, but goes on to cite the need for higher production capacity, more scientific and clinical data including testing with references, and a lack of kosher certification as factors that need tending to first. Jarmul says there is still a place for CoQ10, that in the short term it is, "a lower cost opportunity for younger consumers who are more price sensitive." While ubiquinol is the "active form" of CoQ10, its higher cost can put it in a niche for populations that specifically need it, such as those who have difficulty with the conversion of CoQ10 to ubiquinol. "There is room in the market for both forms, since ubiquinol is marketed toward a specific population," said Steve Holtby, president and CEO of Soft Gel Technologies.
This may all change soon due to the recent increase in CoQ10 price with the imminent exit of Mitsubishi Gas and Chemical from the market, which may close the price gap between the two forms.
Risa Schulman , Ph.D., is a functional food and dietary supplement expert, professional speaker and writer. She is president of Tap~Root , a consulting company focusing on health claim substantiation, product development and business strategy.
The INSIDER "Coenzyme Q10 Buyers Guidebook" offers a look at the CoQ10 market, and an alphabetical directory of leading suppliers of CoQ10 and ubiquinol.
Subscribe and receive the latest insights on the healthy food and beverage industry.
Join 47,000+ members. Yes, it's completely free.
You May Also Like
---