CoQ10 Research Lacks Bioavailability Comparisons
CoQ10 Research Lacks Bioavailability Comparisons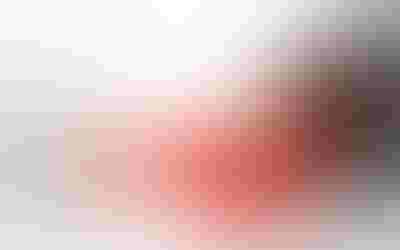 Research is at the heart of any supplement ingredient, bringing evidence of the effectiveness of the innovations each product touts, illuminating health benefits, and generating awareness and excitement around the ingredient in general. Many Coenzyme Q10 (CoQ10) companies have all performed research to show the enhanced bioavailability of their products. Most have done their comparisons of bioavailability between the product and a generic, powdered CoQ10. This can show the benefit of their technology over the default insoluble CoQ10 and claim, for example, "three-times more bioavailable."
This leaves out, however, comparisons with other bioavailability-enhanced products. While the information is useful to a certain extent, the research does not help consumers differentiate between bioavailability-enhanced products, though they might think that it does. John Jarmul, U.S. marketing manager at Kaneka Nutrients, weighed in: "Most of those claims take a position that tilts them in a way that really isnt fair to the consumer understanding. They base it on a study that compared a softgel formulation to dry ubiquinone [CoQ10] powder. Well, of course bioavailability is going to be greater."
Part of the problem is researchers hesitate to directly compare ingredients to other enhanced products for political reasons. "You have to try to stay away from mentioning other company's names, so we test against generic forms of CoQ10, insoluble forms," explained Raj Chopra, CEO, Tishcon. Anat Solomon, Ph.D., R&D manager at Herbamed, concurred, citing a need for research to move away from testing with generic CoQ10.
One study does perform a head-on comparison between several bioavailability-enhanced products. The 2009 double blind, single-dose trial compared a colloidal suspension, CoQSource (SourceOne), to an oil-based formula and two solubilized formulas, all commercially available brands (Altern Ther Health Med. 2009 Mar-Apr;15(2):42-6). It did not call out the brand names and so avoided any political snafus. But it was able to report on the higher absorption of the colloidal suspension compared to the oil-based formula (six-times better absorbed) and the two solubilized forms (three- and five-times better absorbed). Dr. Zheng-Xian Liu, lead author on the study, concluded, "These are the most compelling clinically proven absorption results of any CoQ10 formulation that have been published to date." Additional such studies from other companies would be more precisely and powerfully informative for consumers and add to the general understanding of CoQ10 absorption.
Research on health benefits for specific populations is another approach to differentiating product and elevating knowledge of the health benefits. "The majority of consumers using CoQ10 are still mostly heart patients ... however, CoQ10 is now being touted for many other applications, such as Parkinson's disease, diabetes and energy," noted Steve Holtby, president and CEO of Soft Gel Technologies, when discussing new research directions.
Tishcon has a particular interest in bringing CoQ10 to populations that may need it most. "We target people with rare conditions who need CoQ10 in large doses to cross the blood-brain barrier," said Chopra, who was the first to seek orphan drug designation for CoQ10 from FDA for mitochondrial cytopathies. A Phase III trial is currently underway in such patients with funding from the NIH and FDA's Orphan Products Division.
Such research is also being done using ubiquinol. Studies in those with Down syndrome, congestive heart failure and other oxidative stress conditions related to aging have already been published, with promising results. Most of the major studies today are being done with the ubiquinol form.
Risa Schulman , Ph.D., is a functional food and dietary supplement expert, professional speaker and writer. She is president of Tap~Root , a consulting company focusing on health claim substantiation, product development and business strategy.
The INSIDER "Coenzyme Q10 Buyers Guidebook" offers a look at the CoQ10 market, and an alphabetical directory of leading suppliers of CoQ10 and ubiquinol.
Subscribe and receive the latest insights on the healthy food and beverage industry.
Join 47,000+ members. Yes, it's completely free.
You May Also Like
---