Choline: Essential yet awaiting full appreciation
Choline: Essential yet awaiting full appreciation
With increased understanding of the potential benefits of choline, the nutrient is likely to attain much higher status and use in the years to come.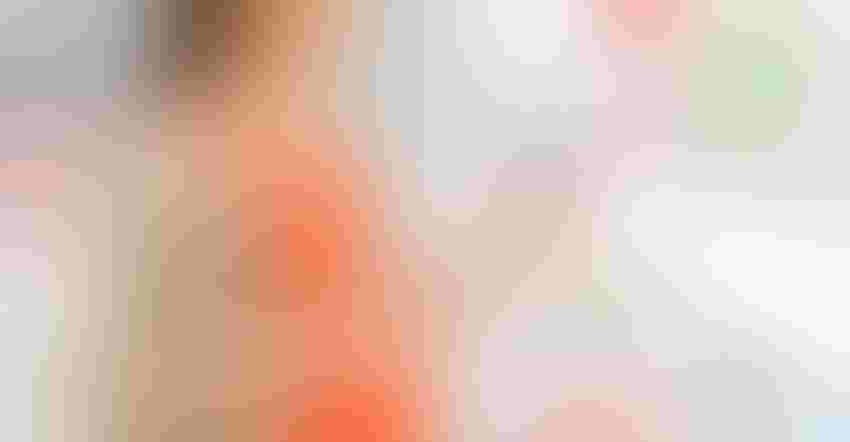 In the family of vitamins, minerals and essential nutrients, choline has long been a misunderstood cousin, quietly going about its business. As it turns out, the more research conducted on choline, the greater the understanding that it plays a vital role in overall health throughout life. In fact, it may turn out to be a key puzzle piece in understanding the development of many health issues, from cognitive decline and Alzheimer's to cardiovascular disease (CVD). With understanding of choline on the rise, it is likely to attain much higher status in the nutritional clan in the years to come.
Because awareness of choline remains relatively low at approximately 15 percent, with only about 2 percent of consumers making a concerted effort to get more of the nutrient, it is still only just emerging as a nutrient with strong market potential (Sloan Trends; 2013 Gallup Poll in Choline). Awareness among health professionals is also relatively low, with only about 1 percent of physicians recommending choline supplements to their patients. While choline is routinely added to infant formulas, it is present in relatively few dietary supplements. As a result, specific sales figures for choline are difficult to pinpoint, but the future appears bright. Human studies have explored its use for maintenance of everyday health as well as pregnancy and lactation, including infant brain development and cognition, heart health, adult memory function, liver function and sports performance.
Many of these market segments show solid potential in the next few years. According to 2018 data estimates from Nutrition Business Journal (NBJ), the brain/cognitive health segment is expected to see steady growth through 2021 to reach just over US$1 billion, and the heart health supplement category is predicted to grow substantially from $2.7 billion in 2018 to nearly $3.2 billion by 2021. Furthermore, if choline can establish a footing in the global sports nutrition category, which is estimated to reach $45.27 billion by 2022, according to data from Zion Market Research, the potential for choline is indeed solid.
The needle on awareness is beginning to move. The growing body of scientific evidence about choline is informing guidance on adequate intakes (AIs) and recommended daily intakes, which is helping to move choline along the continuum of recognition. Perhaps most notably, the American Medical Association (AMA) in 2017 passed a resolution that supports evidence-based amounts of choline in all prenatal vitamins to ensure that pregnant women maintain adequate levels. "We are extremely pleased to see the AMA take this step to increase the amount of choline pregnant women will get because there is so much evidence to support the benefits of adequate levels, and the risk of choline deficiency," Tom Druke, director of strategic marketing for Balchem Corp., noted in a press release at the time.
The impact of the AMA policy is significant for awareness, he continued. "We believe this will help raise awareness among consumers about choline in general because until recently, it was assumed people's food intake provided enough of this essential nutrient. We now know it does not, which is likely why in July 2016, the Food and Drug Administration (FDA) established a reference daily intake (RDI) of 550 mg, providing for labeling of choline content and the associated percent daily value [DV] on both supplement and nutrition Facts panels."
Nevertheless, many questions still need to be answered about choline's importance and much research needs to be done to help further educate consumers about the importance of choline for a healthy pregnancy, normal cognitive function with age and many other conditions. Numerous health experts have begun to advocate for more public health efforts to promote consumer education about choline's effects and its role throughout life. In the meantime, the supplement industry has an important opportunity to develop and encourage both choline rich-foods as well as the value of dietary supplementation to achieve optimal choline intake.
This article was excerpted from INSIDER's deep dive, "Understanding choline." Click the link to read the full report.
Subscribe and receive the latest insights on the healthy food and beverage industry.
Join 47,000+ members. Yes, it's completely free.
You May Also Like
---