Sleep and stress supplement market
Sleep and stress supplement market
From supplements as treats to trending ingredients like CBD and other botanicals, the stress/sleep market is open for innovation.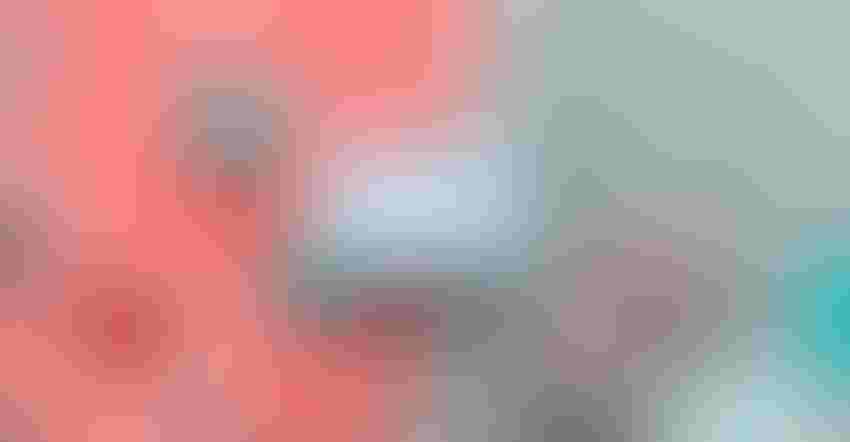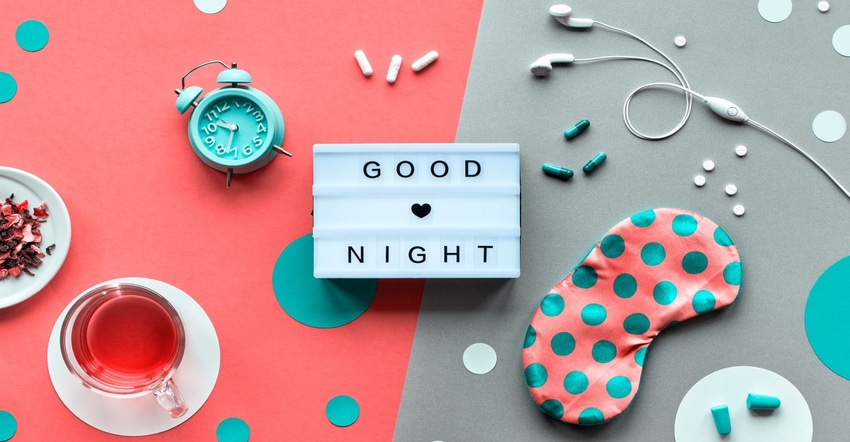 High stress impairs sleep, and impaired sleep exacerbates stress—although a vicious circle for consumers, it's a combination that could offer white space for supplement manufacturers. A variety of stress/sleep support formulations are available on the market, but other innovative products offering a single solution can still make their mark. SKUs that address additional areas of concern, such as immune or eye health, benefit from even broader positioning. The following CPGs provide insight into the innovative ingredients and delivery formats already at retail.
Supplements as treats, led by gummies, is a growing area of interest and demand among consumers. One example of a candy-like supplement is Mybite, which is reminiscent of a bite-size Snickers. Kate Jones, president of Mybite, explained the company uses a patented production process to aerate and enrobe each bite. This leads to pieces that are "fluffy" and preserve the efficacy of the active ingredients better than other confectionery supplements on the market.
Zero Stress citrus-flavored bites contains chamomile, L-theanine, passionflower, lemon balm and valerian extract. Jones related, "Immune health is top of mind for everyone this year and can be a source of anxiety for many. Knowing this, we added immune-boosting vitamins C, D and elderberry to round out the new formula. This is compatible with Mybite Sweet Zzzz Sleep, which contains melatonin and L-theanine for their relaxing and sleep-inducing qualities."
Supplement "shots" are on the rise, and So Good So You Sleep Shot from So Good So You was released only last year. According to Rita Katona, co-founder and board chair, the So Good So You Sleep Shot is designed to hasten sleep onset and features California poppy, lavender and butterfly pea flower powder in a blend of honeydew and pineapple juices.
Ingredients that relax, calm and promote better sleep, accompanied by solid science and an appropriate delivery format for the targeted audience have a bright future. Product positioning can also play a role.
Opthalmologist Kaushal Kulkarni, M.D., founder of Eyetamins, explained that one of the most significant modern sleep thieves is excessive screen time—i.e., blue light exposure, especially before bedtime. "Eyetamins blends lutein and zeaxanthin, which are natural blue light filters that act at the level of the retina to mitigate the effect of excess screen time," he said (Nutrients. 2018;10[7]:842).
Another interesting product, Rest from Mantra Labs, combines magnesium, melatonin, PharmaGABA, Suntheanine, passionflower and lemon balm. The powder can be mixed with water (cold or hot for a tea), in a lemon-chamomile flavor.
One of the most exciting categories among consumers has been the rise of products addressing the endocannabinoid system, chiefly, CBD products.
Tom Siciliano, president and CEO of Elixinol Americas, explained, "Because CBD oil works with the body's endocannabinoid system, which is responsible for regulating balance and homeostasis, it can play a role in getting sleep back on track. CBD activates two main categories of receptors in the body—CB1 and CB2 —which contribute to the release of neurotransmitters, feelings of pleasure, concentration, memory and pain tolerance (iScience. 2020;23[7]:101301)."
Elixinol Americas recently launched a line of functional CBD capsules, two of which specifically address stress and sleep. Stress Less Capsules pair CBD with ashwagandha, and Elixinol Good Night CBD capsules combine CBD with plant-derived melatonin. Elixinol uses full-spectrum hemp oil rich in CBD, as well as a range of complementary components found in hemp, Siciliano maintained.
Results of one study suggested CBD's stress-reducing properties may mitigate sleep impairment (Perm J. 2019;23:18-041). In the month-long study, over half of the participants taking CBD registered improved sleep. Anxiety scores decreased within the first month in 57 participants (79.2%) and remained decreased during the study duration. Sleep scores improved within the first month in 48 subjects (66.7%) but fluctuated over time.
To read this deep dive in its entirety, check out "Awakening to a new sleep/stress care market."
Lisa Schofield is a veteran writer and editor who got her start interviewing rock stars for national music magazines. She now writes and edits content for B2B media and suppliers in the natural health product industry. She has served as editor for Vitamin Retailer and Nutrition Industry Executive, and prior to that as associate editor for Whole Foods.
Subscribe and receive the latest insights on the healthy food and beverage industry.
Join 47,000+ members. Yes, it's completely free.
You May Also Like
---