Innovation and vertically integrated gummy technology comes to the U.S. market – article
Innovation and vertically integrated gummy technology comes to the U.S. market – article
Gummies are the way of the future for supplements, such as formulations specifically for gamers and esports from companies like Procaps with extensive research and manufacturing capabilities.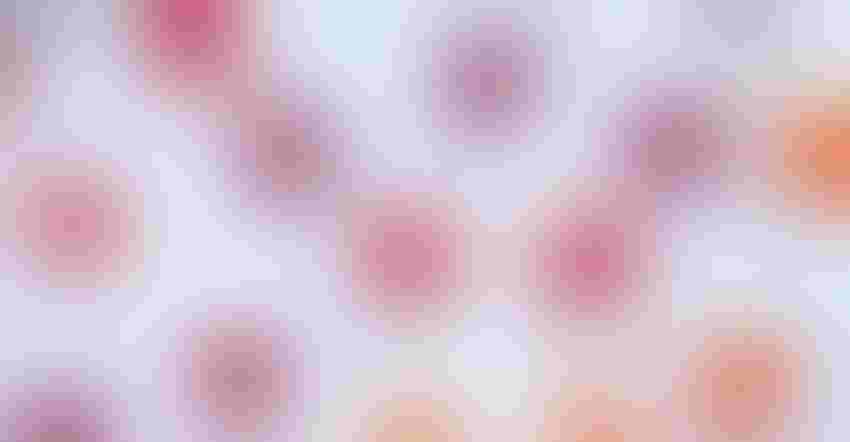 Danish gaming phenom Johan "N0tail" Sundstein, 29, battled so much mental and physical stress as a professional gamer that, after winning $7.2 million in his career, he decided to take a break from competition and raise puppies at his mansion in Lisbon, Portugal. Perhaps if he held on just a little longer, the highest-earning esports tournament player in history could have extended his streak with help from Game On, new gummy supplements formulated especially for gamers by Funtrition by Procaps. Manufacturers and brands can customize it for their own innovative sports nutrition product targeting the growing gamer market.
Innovative Game On gummies are just one of the 45 new, bright and chewy gummy products Funtrition launched for brands in 2021. To meet the exploding demand for gummies in the U.S. in particular, the company is expanding its vertical manufacturing position with a new 62,000-square foot state-of-the-art facility in Florida. Procaps Group is Latin America's largest softgel contract developing and manufacturing operation and one of the top five globally, with 5,000 employees working across 13 Latin American nations and global reach to more than 50 countries through its contract manufacturing business.
The new facility will enable Procaps Group to expand its gummies production capacity and will be a replica of the company's Bogota, Colombia plant. "The U.S. location will ensure redundancy in supply to the market, and position manufacturing of a wider product array closer to key current and potential new customers," says Camilo Camacho, Procaps Group president. It is scheduled to begin full gummy manufacturing in Q4 2022. In January, the 40-year-old company acquired its first U.S.-based softgel production facility and pharmaceutical research and development center, an 86,000 square foot facility in West Palm Beach.
"Complementing our recent West Palm Beach, Florida acquisition, the expansion of our U.S. capacity for our Funtrition business is an important step towards our commitment to meet the requirements of our growing base of U.S. customers," said Ruben Minski, Procaps Group CEO.
Gummies market continues to boom
Funtrition has a dedicated team of Funtritionist gummy scientists who have "perfected the gummy development and manufacturing process into an art," says Andrea Ocampo, Funtrition R&D Director. And, the market for this type of chewable art is absolutely exploding according to Nutrition Business Journal, whose researchers called the continued growth of the category "still astonishing," in its 2022 Delivery Format Report: "It may seem like gummies were already old news when they claimed 10.1% of the market in 2016, but by 2021 they had more than doubled to 21.3% of market share, on 74.9% growth. In that same period, combined pills dropped from 55.2% to 37.9%." NBJ researchers forecast the gummy market will hit $16,755M by 2024, four times larger than it was in 2016.
Gummy product innovation gives the industry both the opportunity to address consumer swallowing issues and pill fatigue and the ability to cater to the increased consumer demand for personalization. The top 5 claims gummy products address are immune system support, bone health, antioxidant, energy and beauty. They are also popular in other categories. In NBJ consumer research, 38.9% of respondents looking for healthy sleep supplements prefer gummies. For stress, that climbs to 43.4%. Gummies have great potential for older consumers as well as younger ones, like kids needing energy on the field during sports games and practice.
The format is also popular with surveyed consumers for disparate conditions like sports, weight loss, cognitive health and bone health. "That's a wide spectrum and brands that aren't gummy focused might be able to use gummies as a gateway to bring consumers into the fold for more traditional format products too," according to the NBJ 2022 Delivery Format Report.
Game On
In their search for trends and opportunities, Funtritionists discovered that the growing gaming market lacked products targeting their needs. "So, we decided to create the perfect gummy for high intensity players," says Funtrition Marketing Coordinator Julie Cuello. "Game On is the perfect brain boost for epic gamers because it increases focus and relieves stress in a small dose of two gummies."
The gaming industry is growing fast, on track to soar past 3 billion players in 2024, with yearly revenues exceeding $200 billion. For a competitive edge, gamers want supplements that help focus, manage stress, deliver sustained energy, and support eye health, reflexes and stamina.
"Gummies are the perfect format for gamers because of the product concentration, portability, ease and explosion of flavor," says Santiago Martinez, Funtrition research and development analyst. "It's a great alternative dose to traditional energy beverages."
Funtrition's unique Game On formulation can be customized for private label or brands. The plant-based gummies include 75 mg of ginseng for brain function and to fight tiredness, lemon balm that may reduce stress and boost cognitive function, l-theanine to support mental focus and relaxation and allulose for a cooling grape flavor. The experience of eating them is "an explosion of flavor and freshness in your mouth, with a clean bite and a smooth texture," says Martinez, who worked with gamer focus groups to develop the product.
Game On is an exciting example of how Funtrition can help brands broaden their market with gummy products. "Plant-based gummy technologies are ideal for consumers who are searching for products that are unique and innovative; products that tell a story, with specialized, natural ingredients," says Andrea Ocampo, Funtrition research and development director.
"We're always inspired by innovation," says Cuello. "And we want to provide nutritional solutions in indulgent formats so that our consumers crave more. Because who doesn't like vitamins that taste amazing?"
Subscribe and receive the latest insights on the healthy food and beverage industry.
Join 47,000+ members. Yes, it's completely free.
You May Also Like
---