New iron syrup study provides hope for deficient children
New iron syrup study provides hope for deficient children
Researchers in Slovenia have found supplementation with PharmaLinea's >Your< Iron Syrup is an effective and well-tolerated solution for managing iron deficiency in children.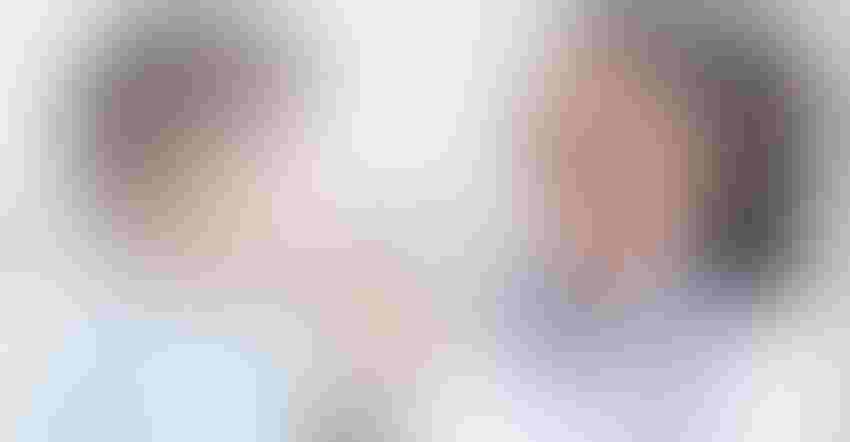 Iron deficiency, with or without anemia, is the most common nutritional problem in the world due largely to malnutrition in developing countries and meat-free diets in developed countries, according to researchers from Slovenia who found supplementation with a proprietary iron syrup product provides a safe and effective solution for children.
"Iron deficiency is the most common nutritional deficiency and up until now, there were zero supplements with clinically proven efficiency for iron-deficient children ," said Matevž Ambrožič, marketing and public relations director for private label manufacturer PharmaLinea. "This is the first relevant clinical trial on iron supplements for children."
Iron-deficiency, with or without anemia, affects an estimated 2 billion people worldwide, according to the Word Health Organization (WHO), with children listed as a high-risk group. About 42% of children around the world suffer from iron-deficiency, WHO reported. According to published research (Mediterr J Hematol Infect Dis. 2020; 12(1): e2020041), 2.7% of U.S. toddlers (one to two years old) suffer from iron-deficient anemia (IDA), while as much as 25% of European infants (six months to one year old) 48% of one- to three-year-olds were iron-deficient; IDA in Europe was split geographically, with 5% of children in Western countries and 50% in Eastern countries suffering IDA.
A joint effort between the University Children's Hospital and University of Ljubljana in Slovenia, the study looked at supplementation with>Your< Iron Syrup (from PharmaLinea) or placebo in 94 iron-deficient children (nine months to six years of age) who were otherwise healthy and were patients at 10 pediatric care centers across Slovenia. The 12-week protocol resulted in significant increases in ferritin and hemoglobin (Hb) levels in supplemented children, compared to placebo subjects.
Adverse events (AEs were reported by 63 of the supplement subjects (172 AEs) and 42 of the placebo subjects (42 AEs). Most of the AEs were common pediatric infectious diseases and gastrointestinal disturbances such as constipation, darker stool, diarrhea, abdominal pain, and vomiting. Of the supplement group AEs, 83% were mild and 88% were found to be unrelated to the supplementation—one severe AE (abdominal pain) and five moderate AEs (gastrointestinal disturbances) were possibly linked to the real supplement. Three moderate gastrointestinal AEs were possibly linked to the placebo supplement.
"It is feasible to correct iron status in an at-risk pediatric population by daily consumption of >Your< Iron Syrup," the researchers concluded. "After 12 weeks of supplementation, ferritin level increased beyond 20 µg/L in 55% of children in the >Your< Iron Syrup arm." They noted suboptimal iron stores in 57% of children receiving placebo remained unchanged.
"Moreover, Hb level, hematocrit and erythrocyte count improved significantly as compared to placebo, and the difference in erythrocyte counts was already detectable after four weeks," they added. "There were, however, no changes in MCV [mean corpuscular volume], MCH [mean corpuscular hemoglobin], or MCHC [concentration] in either arm."
The results were outstanding, according to Ambrožič, who noted it is rare for private label companies to invest in their own clinical trials on their products, let alone trials of such strict standards. ">Your< Iron Syrup was able to raise ferritin levels by 69% - from levels at risk of anemia (14.5 μg/l) to healthy levels (24.5 μg/l)," he said. "There is finally a clinically proven solution for iron-deficient children to avoid anemia and drugs with harsh side effects."
The study was published in March 2021, online ahead of print, and in the April 2021 issue of the journal Nutrients (free download of full PDF). The full study is also available on PubMed Central.
Subscribe and receive the latest insights on the healthy food and beverage industry.
Join 47,000+ members. Yes, it's completely free.
You May Also Like
---