What to Know When Looking For Business Equipment Financing
What to Know When Looking For Business Equipment Financing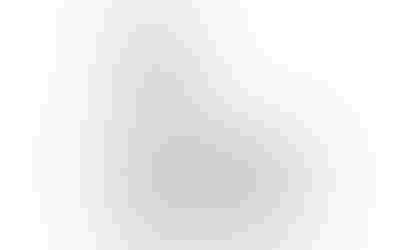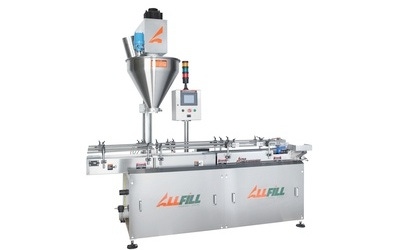 by Barbara Griffith
Many companies are currently expanding their businesses, including the purchase of both new and used equipment. Finding and securing financing in these uncertain times are crucial, yet challenging, steps in this process. Companies are diversifying their banking relationships, using both traditional methods and special types of financing for their particular capital budget.
Many small to mid-size companies do not have a chief financial officer (CFO), whose main job is to hunt for money. For such companies, forming a relationship with several good and respected banks, equipment-leasing companies and financial institutions may be the best alternative.
Sometimes overlooked in this pursuit of expansion, especially by smaller companies with tighter resources, is equipment lease financing, which is becoming a popular and practical method for obtaining necessary capital equipment. In fact, a 2008 survey by the U.S. Small Business Administration (SBA) found 83 percent of small companies currently lease equipment. In the survey, sponsored by the Equipment Leasing Association (ELA), the top motivating reasons cited by respondents for why they lease rather than buy some equipment include the ability to have the latest equipment, no down payment, increased cash flow, maintenance options and the increased ability to manage the companys growth.
As the economic recession is easing, it is a good time to get your house in order. What should companies do before hitting the street to find financing? Check both personal and business credit, and dispute any wrong information on these reports. Fortunately, companies looking for financing will find good, respected financial firms wiling to help guide companies through the recovery maze, including checking both personal and company credit profiles.
Three items to consider in credit reports pulled for equipment financing include:
Dun & Bradstreet Analysis: This New York-based firm maintains important information on companies and generates credit ratings and other data-based analyses for both large and small companies. It is the primary business-lending credit-reporting agency.

PayNet: This data company provides risk management and market insight information to commercial lenders. It collects real-time loan information for hundreds of U.S. lenders. PayNet knows when bills and loans are being paid.

Personal Credit: How you pay your own bills reflects how you will likely repay business bills and debts. This isnt just for single-owner businesses, but also for businesses with multiple owners. Congress mandated every consumer has the right to a free credit report each year, so this is a good place to start (AnnualCreditReport.com).
Whats in a Lease?
Once the financial profile is in order, the next step is agreeing to financing terms for the new equipment. While there is a lease contract just as though renting a car, it is better thought of as equipment financing, with the equipment serving as collateral. Most lease contracts, which have an average term of 24 to 72 months, have an option to purchase. It enables companies to get into new equipment easier than would be the case with a regular bank loan.
Whats Next?
While fewer products are being manufactured in the United States, packaging is still a huge industry. Automation is going to be the key to productivity and efficiency for companies involved in packaging. Purchasing the right equipment for the job, including the latest technologies, can reduce labor cost and increase production efficiencies.
One of our clients was up against a large packaging company, both bidding for the same job. Our clienta small, reputable companywas able to offer the customer flexibility and agility by showing it could quickly and skillfully turnaround an order via automation, its understanding of technology and its ability to purchase equipment to satisfy the new contract.
It is important for any companys growth and strength to let customers know you can offer them the best and latest in not just services, but also technology and equipment. For many companies, equipment financing through a leasing company is the best avenue to fulfilling such promises and offers a viable alternative to traditional bank lending for fast equipment ownership.
Barbara Griffith is president of Southern California Leasing Inc., a nationwide company that has been in business for 18 years and provides financial services to companies of all sizes. Southern California Leasing is a member of the National Association of Equipment Leasing Brokers (NAELB), and is certified as a woman-owned business. She can be contacted at (800) 291-8777 ext 101 or [email protected] .
Subscribe and receive the latest insights on the healthy food and beverage industry.
Join 47,000+ members. Yes, it's completely free.
You May Also Like
---