What Dr. Oz Gets Wrong About Dietary Supplements
What Dr. Oz Gets Wrong About Dietary Supplements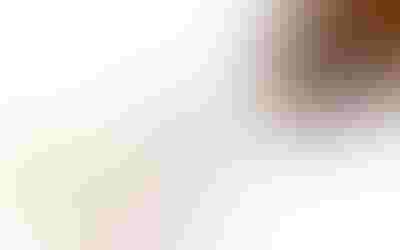 The issue of spiked supplements" has been and will continue to be an area of concern for the industry. The Natural Products Association (NPA) has been fighting this problem alongside FDA since the agency announced its initiative against adulterated products in December 2010. Joshua Sharfstein, M.D., then deputy commissioner, announced FDAs steps to address this serious issue, including the establishment of an RSS feed to notify consumers immediately of tainted products. FDA has been clear that these adulterated products are not actually supplements, and that once a product has been spiked with a legal (or illegal) pharmaceutical agent, it is no longer a supplementit is now an illegal drug.
The media, though, is not as well-informed on this issue as we would like. Most recently, the Dr. Oz Show, Whos Spiking Your Supplements?", set the tone from the start with an introduction claiming America has a hidden health scandal. It went downhill from there.
Dr. Oz proceeded to describe an undercover investigation of weight loss supplements that he purchased in New York. Unfortunately, Dr. Oz purchased a couple of products already known to be adulterated, including Fruta Planta and Health Slimming Coffee. FDA released warnings about them in December 2010 and October 2011, respectively.
Other products Dr. Oz highlighted seemed to be labeled solely in Chinese characters. These products are troubling for reasons beyond that they are apparently contaminated. Any product labeled in a foreign language should raise an immediate red flag for any consumer buying the product as well as the store selling the product. How do consumers know what they are buying if they cannot read the label?
At one point, Dr. Oz mentions the majority of supplements are safe. While we appreciate this shout-out, his segment is doing much more to hurt the industry than to help it. I will give Dr. Oz credit; he is correct that millions of Americans take supplements every day, but he doesnt include that millions take these supplements safely, without any health problems. It makes for better headlines if that part is left out.
Had Dr. Oz talked to us before airing this segment, we would have been happy to offer the facts for his show. The first involves the lingering falsehood that the supplement industry is unregulated. Actually, the supplement industry is regulated and has been as a recognized product category for more than 17 years.
Dietary supplements are safe and fully regulated under the Dietary Supplement Health and Education Act of 1994 (DSHEA). For example, FDA requires a pre-market safety notification process for any new dietary ingredient (NDI) meant to be marketed in a supplement. In addition, manufacturing facilities much be registered with FDA and any claims, specifically structure/function or health claims, about supplements must be submitted to FDA with a copy of the product label. Claims that are not truthful and misleading can result in regulatory action from either FDA or FTC. Finally, getting at the basis of this entire segment, FDA has the authority to remove products from store shelves that it deems to be a health risk.
The fact remains, however, that spiked products in this industry is a problem. How does industry fight this problem? Well, one step is to promote and put GMPs (good manufacturing practices) into practice. We all know GMPs are important to the regulation of dietary supplements. But more than that, GMPs are essential to ensure what is on the label of the product is whats actually in the product. Intentional spiking of supplements is an exciting topic to discuss, but unintentional spiking is also a problem when companies do not have GMPs in place.
Dietary supplement manufacturers need to ensure they have a strong, functioning GMP process system. But retailers play a role in this, too. Retailers need to purchase products that are manufactured under GMPs. This might involve purchasing from manufacturers that have a long-time relationship with a retailer, or retailers purchasing from manufacturers that have been GMP certified.
The industry must also take a hard look at the category of supplements covered in Dr. Ozs segment. Weight-loss supplements are notorious for intentional spiking, and products that offer an immediate solution should be avoided. And its not just weight-loss supplements. As Dr. Sharfstein announced in December 2010, FDA is concentrating its focus on weight loss, sexual enhancement and bodybuilding supplements. Manufacturers producing such supplements need to do their due diligence in inspecting and qualifying their ingredient suppliers. Retailers purchasing these supplements need to take extra precaution.
This industry has a negative perception around spiked products. Lets work on combating this perception together.
Cara Welch, Ph.D., vice president, scientific and regulatory affairs, Natural Products Association (NPA, npainfo.org), oversees NPA's quality assurance programs, including the NPA Natural Seal and GMP Certification for dietary supplements. Welch assists natural product industry members to implement policies in response to government initiatives in the regulatory arena, and works with officials at FDA and other agencies whose actions have a direct impact on the natural products industry. She advises NPA members on regulatory, safety, nutrition and health issues, and works with other industry groups, academia and the media. Dr. Welch earned her doctorate degree in medicinal chemistry at Rutgers University.
Subscribe and receive the latest insights on the healthy food and beverage industry.
Join 47,000+ members. Yes, it's completely free.
You May Also Like
---