Update: NSF Explains Role in Beehive Warning Letter
Update: NSF Explains Role in Beehive Warning Letter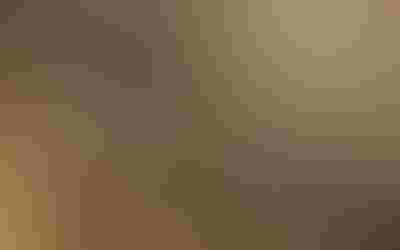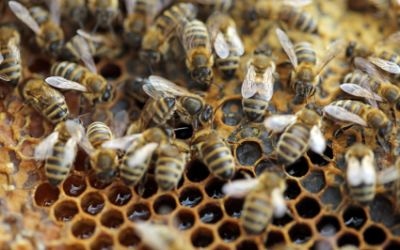 In response to earlier news on a warning letter sent to Beehive Botanicals for an inadequate response to a 483 report on good manufacturing practice (GMP) violations and questions on how this could happen to a company certified under a third-party GMP "certification" program, NSF International provided additional details on Beehive's history in the NSF GMP program and how it communicates on FDA inspections and warning letters.
Ed Wyszumiala, general manager for dietary supplement and food certification programs at NSF, explained FDA's GMP inspection program for dietary supplements has evolved since its debut a few years ago, with the agency increasingly strict in its interpretations of the regulation and requirements. "With a public health and safety mission, NSF takes its public health role seriously and has been at the forefront in monitoring the FDA developments to help both manufacturers and auditors react to the evolving FDA GMP inspection program," he assured. "This includes working with the FDA to update the NSF audit checklist, to train NSF auditors to incorporate current FDA interpretations and to incorporate feedback from FDA inspections into the NSF audit checklist and auditor training."
Wyszumiala further explained the NSF GMP Registration is, as opposed to product certification, a consultative audit process highly dependent on open, transparent communication.
In fall 2011, NSF conducted a two day, annual/full audit of Beehive's facility, resulting in findings consistent with the previous NSF audits as well as the then current FDA inspections of Beehive Botanicals. " In April 2012, NSF conducted a one-day monitoring audit, where NSF learned that the three previous FDA audits had not resulted in any Form 483 findings or, in other words, that the FDA believed Beehive Botanicals was in compliance with the then FDA GMP inspection program," Wyszumiala said, adding FDA inspected Beehive again in July 2012 and apparently issued Form 483 findings, but NSF was not provided a copy of the Form 483 finding.  "Thereafter, without the benefit of the Form 483 findings, NSF conducted its annual/full audit in October 2012, which identified many of the same issues that the FDA subsequently identified in the February 2013 warning letter.  In other words, many months before NSF knew of the FDA findings, NSF on its own, in accordance with its audit checklist and trained auditors, made most of the same findings as the FDA.  NSF required Beehive Botanicals to make corrective actions, which it did in October 2012.  We are unsure whether the corrective actions required by NSF were shared with the FDA."
Wyszumiala noted because the FDA GMP inspection program is evolving, a manufacturer cannot use prior inspections as the final barometer for continued GMP compliance.  "Here, had NSF received a copy of the Form 483 finding, NSF would have been better able to help Beehive address specific issues and findings in a timely manner, and perhaps avoid the FDA warning letter issued seven months later," he reasoned."This is why manufacturers are encouraged to immediately advise NSF of any regulatory inspections, resulting Form 483 findings and warning letters. The lesson here is that it is in everyones interest to share FDA inspection reports with your GMP auditor and allow NSF to assist in responding to corrective actions."
Related Content:
Subscribe and receive the latest insights on the healthy food and beverage industry.
Join 47,000+ members. Yes, it's completely free.
You May Also Like
---