Turnkey Contract Manufacturing: The Right Decision
Turnkey Contract Manufacturing: The Right Decision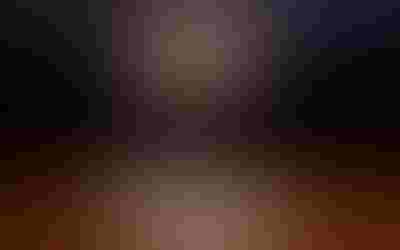 by Kirk Neal
In todays hypercompetitive dietary supplement environment, brand owners and private label purchasers need a laser-like focus on building brands through marketing. For a brand to be successful, it needs to stay ahead of the competition by standing out in a crowded market. A dedicated quality turnkey contract manufacturing partner is an absolute must in this battle. Choosing the right partner is often the difference between success and failure.
Many contract manufacturers claim to be a one-stop shop for their clients. Fancy Web sites and great marketing often cover up weaknesses. Finding the right manufacturer requires a closer look at the entire contract manufacturing operation. A simple five-step process will uncover whether a contract manufacturer is a turnkey operation that will be a successful partner for the long term.
Step One: Manufacturing
Tour the facility and actually watch the manufacturing process happen. Make sure the facility is in good working condition, well laid out, clean, conducive to producing the required products, and built to meet the new GMPs (good manufacturing practices). Talk to the staff, not just the tour guide, to get a sense of their level of knowledge and expertise. Pay attention to the manufacturing employees to see whether they enjoy their work. Manufacturers with an unhappy workforce tend to have more turnover and are more likely to encounter related production problems. Ask yourself at the end of the tour if you would feel good about giving your friends and family products made in the facility.
Step Two: QA/QC
After the tour, do a complete review of the companys standard operating procedures (SOPs) to ensure they meet FDA GMPs. Ask to see training records, recent audit results and third-party certifications. Take a tour of the in-house lab, making sure to talk to the lab technicians about their educational background, their experience and what they do on a day-to-day basis. Make sure the lab has the appropriate equipment and personnel to do full incoming raw material identification, raw material and finished goods potency testing, heavy metals and pesticide residue testing, and microbiological testing on both raw materials and finished goods. If the lab lacks any of these capabilities, ask to see documentation regarding the use of third-party lab testing to meet not only FDAs requirements, but yours. If third-party labs are used for standard testing, make sure to find out how it will affect lead times.
Step Three: R&D
Many brands have their own research and development (R&D) departments, but it is important to make sure a contract manufacturer also has an R&D department. This will help speed the process of bringing new products to market. Ask to meet the R&D team and see samples of some of the products they have helped their customers develop. Find out if the R&D department has the ability and capacity to flavor powders, create chewables and solve production issues with new products. Ask yourself if you would enjoy working with the staff on an ongoing basis.
Step Four: Graphic Design, Labels, Packaging
Find out if the contract manufacturer has a graphics department, and ask to meet the graphic design team. Look at their work. Do they have the ability to help design labels and other point-of-purchase materials? Samples of the companys graphic artists work should be available upon request. A very select few companies will have the ability to print top-quality digital labels in-house, which will allow brands to bring products to market quicker, as well as create prototypes to show the brands management. Digital printing offers higher quality printing often at a cheaper price.
Step Five: Meet the Management Team
Even if the first four steps have gone great, it is important to meet the management team to see if your company will be compatible with them. Brands often work on a daily basis with contract manufacturers, and it is important to have a good working relationship. Are the decision makers for the company people you want to have a long-term partnership with? If the answer is yes, you have found your match. Success!
Taking the time to follow these five simple steps can mean the difference between success and failure. It takes a commitment to spend the time and money, but it is well worth it. A quality turnkey manufacturer with a team of professionals who you enjoy working with can make the road to success much smoother.
Kirk Neal is the president of Arizona Nutritional Supplements (ANS), a Chandler, AZ,-based full service contract manufacturer.
Subscribe and receive the latest insights on the healthy food and beverage industry.
Join 47,000+ members. Yes, it's completely free.
You May Also Like
---