Trade Org Says Ingredient Suppliers Should Follow Dietary Supplement Regulations
Trade Org Says Ingredient Suppliers Should Follow Dietary Supplement Regulations
The citizen petition was filed on May 14 with FDA during a rocky period for the supplement industry.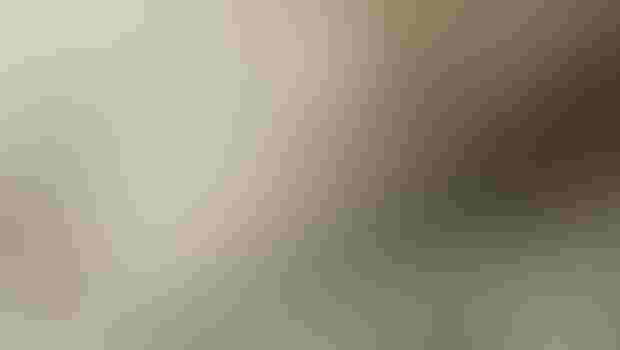 A new trade organization requested that FDA subject suppliers of dietary ingredients to regulations governing supplements, an issue the public health agency considered eight years ago, but ultimately concluded was unnecessary.
The citizen petition was filed on May 14 with FDA during a rocky, months-long period for the supplement industry, which was initially triggered by an attorney general's investigation in February that sparked a debate on whether natural products are being fraudulently labeled.
A widening probe into herbal supplements by New York Attorney General Eric Schneiderman and other gloomy developments have brought the more than US$30 billion-a-year supplement industry under a microscope as newspaper editorials, state regulators and other critics question the authenticity, safety and regulatory framework of natural products.
The Organic & Natural Health Association (ONHA), which was founded last year, announced its plans to file the citizen petition in April after meeting with New York and Connecticut regulators at Schneiderman's office.
Liz DeBold, deputy press secretary for Schneiderman, declined to comment specifically on the citizen petition, but she referenced his "support for greater FDA oversight, including for manufacturing and supply chain management, in his letter to Congress a few months ago."
In an April 2 letter, 14 attorneys general including Schneiderman urged lawmakers to investigate herbal supplements. State authorities referenced Schneiderman's investigation, other reported problems of adulterated substances found in supplements including pharmaceutical ingredients and non-compliance with FDA manufacturing regulations.
That a citizen petition has been filed is no guarantee that FDA will immediately act on it, much less grant the request. But the arguments raised in the petition are likely familiar to the industry because FDA previously weighed the pros and cons of subjecting dietary ingredient suppliers to cGMPs (current good manufacturing practices) governing dietary supplements. The supplement regulations are incorporated in 21 C.F.R. Part 111.
"Under the existing regulations, dietary ingredient suppliers have no regulatory obligation to manufacture or hold dietary ingredients in accordance with the specific production and process controls that are necessary to ensure finished product quality, and absent contractual obligations, dietary supplement manufacturers and consumers have no recourse against such suppliers that fail to manufacture quality product," Todd Harrison, counsel to ONHA and the organization's president, wrote in the petition.
"Such a regulatory framework falls short of Congress's intent that FDA establish regulations to oversee the quality of dietary supplements," added Harrison, partner at the law firm Venable LLP. "Moreover, this omission of dietary ingredient suppliers from the cGMP regulations has permitted the introduction of dietary ingredients with questionable quality at significantly lower price points than dietary ingredients that are manufactured pursuant to GMPs."
At least one dietary ingredient supplier didn't seem to be radically opposed to the idea of subjecting his company and his peers to Part 111.
George Pontiakos, president and CEO of BI Nutraceuticals, a large supplier of botanical ingredients, said his company could become fully compliant with Part 111 through a "small incremental step." He cited a number of practices that BI has adopted to ensure ingredients are unadulterated and of high quality.
For instance, he said BI purchases whole plants rather than powders and conducts analyses to verify the material is what it is purported to be. Pontiakos predicted other ingredient suppliers that aren't so diligent would face significantly greater costs complying with Part 111.
Before the supplement cGMPs were finalized in 2007, FDA proposed bringing dietary ingredient suppliers within Part 111. In the preamble to the final regulations, FDA referenced comments "that, for some dietary ingredients (especially raw botanical and agricultural goods), the most critical point in ensuring an ingredient's quality and purity is at time of harvest or creation, and that this is particularly true with new or original ingredients."
Loren Israelsen, president of the United Natural Products Alliance (UNPA), said the citizen petition is consistent with the position expressed by his trade organization in 2007.
"We were surprised then by FDA's decision to separate the dietary supplement and dietary ingredient components of GMP compliance for the simple reason that we believe that all parties within the supply chain are better served to operate under a unified regulatory structure," Israelsen said in an emailed statement. "Our opinion on this has not changed."
Ultimately, FDA decided to exclude from Part 111 dietary ingredient companies that make, package, label or hold dietary ingredients. The agency concluded the final regulations include "adequate controls" governing "the use of dietary ingredients used by the manufacturer of a dietary supplement."
Some industry insiders questioned the prudence of subjecting dietary ingredient suppliers to Part 111 given the fact that such businesses are expected to face a number of new obligations under the 2011 Food Safety Modernization Act (FSMA). Proposed hazard analysis and preventative controls regulations under FSMA will replace regulations governing the manufacturing, packaging and holding of human food.
"The new food GMPs including the regulations governing hazard analysis and preventative controls will apply generally speaking to ingredient suppliers, but not to manufacturers of finished dietary supplements," said Will Woodlee, a partner with the law firm Kleinfeld, Kaplan and Becker LLP, in a phone interview. 
The proposed regulations require food facilities to implement a written plan to evaluate food-safety hazards and identify specific preventative controls to minimize such hazards.
"It could require dietary ingredients manufacturers to be more rigorous to address potential hazards in the products that they produce," Woodlee said.
Daniel Fabricant, executive director and CEO of the Natural Products Association (NPA), Ph.D., questioned the timing of the citizen petition considering the preventative controls regulations under FSMA have not even been finalized.
"What is the pressing need to do this?" he asked in a phone interview.  
Under a settlement agreement FDA reached last year with the nonprofit Center for Food Safety, the agency must publish the final preventative controls regulations by August 30, 2015. FDA reached the settlement after it was sued for missing deadlines under FSMA.
The agency doesn't have a reputation for moving expeditiously on new regulations. Which makes it unlikely that FDA would act on ONHA's petition anytime soon. Some citizen petitions have been sitting at the agency for decades, according to Laura MacCleery, chief regulatory affairs attorney for the Center for Science in the Public Interest.
"Unfortunately, citizen's petitions are a long, slow process," Israelsen said, "and because of that, the petition will not directly address or provide resolution to the sense of urgency that the industry is experiencing due to the New York attorney general's investigations."
Subscribe and receive the latest insights on the healthy food and beverage industry.
Join 47,000+ members. Yes, it's completely free.
You May Also Like
---