The Canadian Marketplace and Regulations for Dietary Supplements
The Canadian Marketplace and Regulations for Dietary Supplements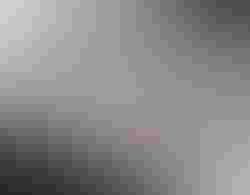 by Peter Wojewnik
The U.S. economy is expected to grow by only 2.9 percent in 2010. With this subpar expansion and the recent recession, many dietary supplement companies have started to expand their businesses in foreign markets. Canada appears to have become a hot target. This past year weve seen our client base change from about 25 percent U.S.-based companies to well over 50 percent, reported Alicja Wojewnik, president of dicentra, a Canadian scientific and regulatory consulting firm.
The attraction of the Canadian marketplace is not surprising. Nutrition and supplement use is an everyday part of Canadian lives. Currently, 71 percent of Canadian adults report they have used a natural health product, and 38 percent report they use at least one on a daily business. With a population roughly one-tenth the size of the United States, setting foot in this marketplace could easily result in 10-percent sales growth.
Entering the Canadian market, however, is not easy. Unlike the U.S. regulatory landscape, where dietary supplements are monitored post-market, Canada requires products to be licensed prior to market entry by the Natural Health Products Directorate (NHPD), a branch of Health Canada. Years ago, supplements required no pre-market approval and consumers raised concerns over the safety, efficacy and quality of these products. As a result, in 2004, Health Canada established the Natural Health Products Regulations and the NHPD to address these concerns. Prior to 2004, companies simply created a product, slapped on a compliant label and went straight to market, said one regulatory expert. Today, however, the requirements are much more rigorous and many companies are having difficulties meeting these requirements. As a testament to this, since 2004, the NHPD has completed its review of about 33,000 of 43,000 applications submitted. Out of these, 48 percent have either been withdrawn or refused.
To date, companies have been lucky when it comes to enforcement due to a backlog of applications at the NHPD. When the regulations came into place in 2004, the NHPD received an influx of tens of thousands of applications and has not been able to clear this queue of applications since. As a result, enforcement has been minimal and only high-risk products have been targeted. Examples of products considered to be high risk include those intended for children or pregnant women. Although it is a legal requirement to have a product license to sell a supplement in Canada, with the backlog and without a performance standard in place, the NHPD has minimized enforcement measures on products being sold with a submission number. A submission number is a number issued by the NHPD several weeks after a Product License Application has been submitted for review that acknowledges a complete application has been received and placed in queue. The NHPD, however, has been improving its performance and the backlog is quickly clearing. Later this fall, the directorate is expected to make an announcement on new enforcement measures with potential target dates as to when products will absolutely require a license before entering the marketplace.
For U.S. companies importing products into Canada, the situation is different. The American-Canadian border is an easy place to employ enforcement measures. Every shipment of product entering the country can be inspected to ensure compliance. Customs agents spot-check shipments to verify supplements are in queue at the NHPD and possess a submission number. Without a submission number, products are turned away. There is also another element to the equation. In addition to the requirement for a product license, NHPs (dietary supplements) must be manufactured, packaged, labeled and imported in accordance with the NHP GMPs (good manufacturing practices), said William Morkel, dicentras senior quality assurance and regulatory affairs advisor. Any domestic company involved in any of these activities must apply for and be issued a Site License by the NHPD. This means U.S. companies products must be brought into the country by a domestic importer that holds a valid Site License to import supplements.
There are, therefore, two unconditional requirements for U.S. companies entering the Canadian marketplace. One is a submission number for each product, and the second is an importer on record with a valid Site License. If the foreign manufacturer is not annexed onto the Site License of the domestic importer and if the product itself does not have a submission number and/or represents a high risk, it is likely that the shipment will be refused entry into Canada, Morkel said. It is also important to keep in mind that sooner than later, a submission number will not be enough and a product license will be required for entry. It is crucial, therefore, for any companies considering expanding to Canada to take special care in ensuring each of their products has a thorough application in queue with the NHPD.
In addition to an upcoming announcement this fall from the NHPD for potential target dates for enforcement, there is pressure being felt from retailers as well. Regardless of what compliance measures will be taken against unlicensed products in the future, there is no question retailers are developing a strong preference for licensed products. To retailers, licensed products represent less risk compared to those without a license. As a testament to this philosophy, the Order of Pharmacists of Quebec and the National Association of Pharmacy Regulatory Authorities have recently recommended to all pharmacies across Canada not to sell supplements without a product license as of Jan. 1, 2010.
It is clear bringing a product to the Canadian market is no easy task, and it is only expected to become more difficult when new enforcement measures are put into place. The benefits, however, continue to outweigh these obstacles. The Canadian supplement industry at retail level is expected to exceed $2.75 billion in value by the end of 2010, and as consumers become more aware of the stringent regulatory requirements in place, their confidence in these products will grow and sales will only continue to increase. Whats more, Canadas regulatory model is being recognized by the international community and products licensed by Health Canada are being looked upon favorably by markets abroad. Many American companies have recognized this opportunity and have begun to take charge of the Canadian marketplace.
Peter Wojewnik, Hons. B.Sc., M.B.A., is the director of business development with dicentra, a leading international scientific and regulatory consulting firm with specialized expertise in the areas of Natural Health Products (NHPs), dietary supplements, foods and cosmetics. dicentra will host a Webinar on the Canadian supplement market and regulatory requirements involved on April 28, 2010; learn more or register at dicentra.ca/training .
Subscribe and receive the latest insights on the healthy food and beverage industry.
Join 47,000+ members. Yes, it's completely free.
You May Also Like
---