Tablets and quality control testing
Tablets and quality control testing
Testing tablets for quality should be considered and completed throughout the manufacturing process; this begins with testing raw materials and continues with in-process testing, along with final release testing. Monitoring manufacturing processes will ensure that consumers receive safe products.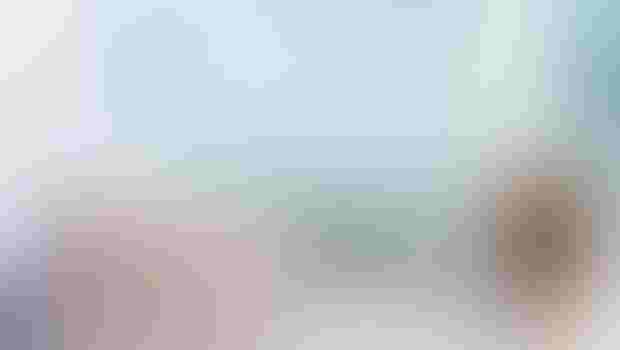 Tablets are just one of the many dosage forms that can be manufactured for pharmaceuticals and dietary supplements. For supplements, manufacturers follow the cGMPs (current good manufacturing practices) noted in CFR 21 part 111. These regulations require established specifications to ensure quality products are manufactured, and many different tests can be run to confirm the quality of tableted products.
The testing specifications established for tablets include physical, chemical and biological tests. Physical testing specifications can comprise of size, shape, color, friability, breaking force or hardness, and disintegration. Inspecting the appearance of a tablet can be a quick quality check. Specifications can also be set for organoleptic type testing that encompasses color, odor, texture and even taste, in some cases. These sensory tests are performed by trained analysts that rely on their interpretation for results. Color charts, tablet size and shape charts, and texture, odor and taste descriptions can be established to guide analysts in completing these types of tests. These types of physical tests can be established as final release specifications in addition to the in-process quality checks that ensure consistency of the production run. In chewable tablets, for instance, a quick taste or odor check can ensure the proper flavoring is blended. It would be a costly mistake to find that a chewable fruit vitamin tastes and smells like mint at the end of the run. These visual and sensory tests are an important first step in the quality control process.
Test methods used for dietary supplement products are commonly found in the U.S. Pharmacopeia (USP), Food Chemical Codex, European Pharmacopeia, AOAC and other peer-review journals. Testing for tablets have a variety of specific methods listed in these publications. Tablets must be manufactured to stay intact during production, packaging, labeling, transportation and, finally, in the consumer's possession. These extensive handling conditions should be tested to verify that the tablets will withstand these stresses.
Tablet friability testing <1216>, listed in the USP, measures the way tablets hold up under tumbling conditions. The stress of tumbling and resistance of chipping and abrasion is measured by the weight loss of the tablets, after testing. A weight loss of 1 percent or less is usually acceptable. This apparatus and operation is clearly defined in the USP and provides a good quality check for tablet durability. This testing is an excellent in-process check to monitor the consistency of the tablets in the production run.
USP Tablet Breaking Force <1217> is commonly referred to as hardness testing. This test uses two plates to exert pressure on the edges of the tablet with force pressing toward the center of the tablet. The movement of the plates and the rate at which the compression force is applied must be consistent. This test works to measure the breaking, not the crushing, of the tablet. Consistency and repeating the test under the same conditions for each tablet in the same production run is very important. While the breaking force test only accounts for cylindrical shapes, calculations of tensile strength can be used to account for other geometric tablet shapes. Detailed explanations and calculations are all listed in the USP for this method.
USP Disintegration <701> can be used to measure the time it takes for tablets or capsules to dissolve. There should be specifications if tablets or capsules are uncoated, coated, delay-release, rapid-release, hard gel, soft gels or other forms. The disintegration testing uses a cylinder with six tubes immersed in a liquid solution at 35 to 39 degrees Celsius. This cylinder is suspended from an arm that raises and lowers it into liquid at a constant frequency rate. This test simulates digestion in the stomach or small intestine, and measures the time it takes for the tablet or capsule to dissolve.
While this is a good representation of the physical testing specifications that can be established, there are also many chemical tests that can be performed on tableted products. USP <711> Dissolution Testing measures a chemical marker release of the dissolving tablet or capsule at given time intervals. This testing can be used for immediate-release, extended-release or delayed-release of enteric-coated and non-coated tablets or capsules. Specific monographs give the exact method for the testing but, in general, Dissolution Testing is performed using a 37-degrees-Celsius simulated stomach or gastric solution. Depending on the required chemical marker release time, one or more of the solution samples will be taken for testing. This chemical marker test shows the amount of active ingredient at the specified time interval. Charted data points would be used to show the chemical release of the product over the specified time. This information can be used to determine the release curve of a time-released product. It might show a 10% release in 30 minutes; 50 percent release in 45 minutes; and full release by 60 minutes. This information will be used to ensure that the required specifications for the product are met.
The combination of product testing specifications varies widely depending on the product. Testing should be considered and completed throughout the manufacturing process. This begins with testing raw materials and continues with in-process testing, along with final release testing. It is important to consider all the requirements of GMPs and keep a keen eye on quality. Monitoring manufacturing processes will ensure that consumers receive safe products.
Tammy Blakemore guides SORA Labs with her proven track record for business management. With her passion to take SORA Labs to a new level of business success, she has become the driving force behind the company's continued growth. Blakemore's unique combination of science and sales makes her an invaluable asset to SORA Labs.
Subscribe and receive the latest insights on the healthy food and beverage industry.
Join 47,000+ members. Yes, it's completely free.
You May Also Like
---