Tableting for Success: Getting Your Product into the Consumers Mouth
Tableting for Success: Getting Your Product into the Consumers Mouth
Consumers may not consider how a tablet factors into daily life, but for marketers, there are many elements to consider, and creating a positive consumer experience should always be top of mind.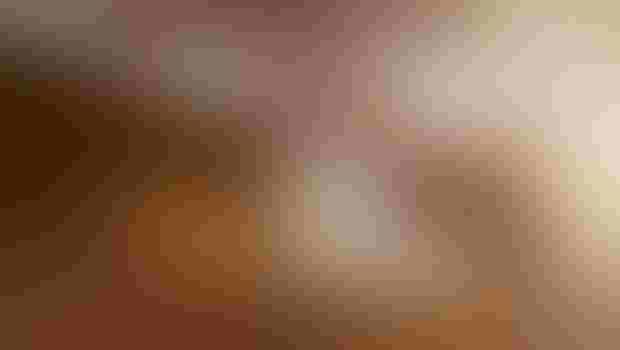 It's not often one considers how a tablet factors into daily life. Most consumers unconsciously take their morning multivitamin, or quickly swallow an over-the-counter pain reliever when their day gets the best of them and a headache creeps in. In fact, it's probably safe to assume most people don't actually pay attention to the tablet they are swallowing unless it is larger than expected or it has unique qualities, such as color or flavor. But, for marketers, there are many elements to consider, and creating a positive consumer experience should always be top of mind.
Here are some important things to consider:
When formulating a product to be consumed as a tablet, size matters. Not only is size a factor when formulating ingredients to fit into the desired dose, it has a direct correlation to the targeted audience. Size is particularly important to three specific consumer segments: adolescents, Baby Boomers and the matures. Everyone's heard an elderly friend or relative voice their concerns about the "horse-sized" pills they take, in addition to the quantity.
As a marketer, factoring in the target audience is critical. A company could have a "miracle" in a tablet, but if it isn't palatable, is too large to swallow or has an odor, it will hinder the consumer's decision to repurchase. According to NMI's 2013 SORD® Report, ease of swallowing, size of pill and taste/smell are on the top ten list of most important supplement attributes when purchasing.
There are few things that can unnerve a consumer quicker than an oversized tablet. Sixty-three percent of the survey respondents indicated this is one of the most important supplement attributes to them. Some people are just more sensitive than others when it comes to swallowing different sizes of pills. This can be attributed to the gag reflex or simply stem from a negative experience in the past. The fear of swallowing a tablet can be a powerful thing, and it can actually cause the throat muscles to tighten, creating difficulties in swallowing. The human body subconsciously knows when food is moistened and chewed enough to be delivered to the back of the throat to swallow. For instance, no one chews pudding or ice cream, but instead just swallows. Not being able to chew a hard substance can create a disconnect with the mind/body when swallowing. To ease this mind/body disconnect, product developers or marketers can create chewable tablets to overcome this potential deterrent to their product's success.
However, not all tablets can be made into a chewable, so formulators must utilize other techniques to keep tablet size manageable. One technique is to use more concentrated materials to reduce bulk. And, if all else fails, the dose can always be split into multiple tablets if necessary.
To keep pace with the matures, one overlooked tableting technique for this generation is color coating. Color-coated tablets can be most beneficial during dosing times, as different colored tablets can help individuals organize their morning or evening dose. With a broad color spectrum available for tablets, this could also be useful for a mid-day dose as well.
Color coated tableting can achieve many dosing goals and create a fun and interesting way to market a brand—tablets can be the same color as the logo. In addition, using a specific color resonates with consumers—it puts the company's product first in mind. In fact, hasn't everyone heard of the "purple pill?"
Finally, as taste and smell ranked ninth by 61 percent of the respondents, mask coating agents and flavoring can be an excellent way to achieve the ideal tasty tablet. Flavorings have come a long way in the last decade, allowing even the most finicky consumer to overcome their aversions to chewable supplements. Even with ingredient flavors that can be difficult to mask, an expert in product flavoring can offer creative solutions to overcome these challenges.
Melony Fuller serves as the director of marketing and formulations for the National Enzyme Co., overseeing product development, creative services and every aspect of advertising and branding for the company and its subsidiaries. In her two years at NEC, Fuller has built a skilled and fluid team, which under her direction has strengthened and expanded the NEC, SORA Labs and American Animal Nutrition brands.
Subscribe and receive the latest insights on the healthy food and beverage industry.
Join 47,000+ members. Yes, it's completely free.
You May Also Like
---