Senate Bill Seeks Full DSHEA Enforcement
Senate Bill Seeks Full DSHEA Enforcement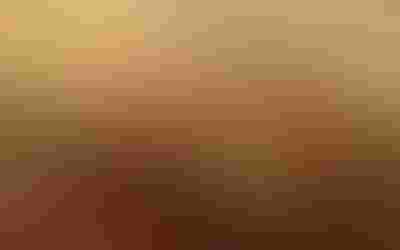 WASHINGTONSens. Orrin Hatch (R-UT) and Tom Harkin (D-IA) introduced the Dietary Supplement Full Implementation and Enforcement Act of 2010, which mandates FDA fully implement and enforce the requirements set forth by the Dietary Health and Education Act of 1994 (DHSEA) and provides at least $20 million in funding to help the agency fulfill this purpose.
Among the steps the bill outlines for FDA to enforce DHSEA, FDA will be required to: step up inspections of facilities under dietary supplement GMPs (good manufacturing practices); provide guidance on existing new dietary ingredient (NDI) rules, including criteria for establishing reasonable expectation of safety for NDIs; work together more diligently with the Environmental Protection Agency (EPA) on limiting market exposure to anabolic steroids and their designer precursors; and better educate consumers on making informed supplement choices.
The bill would also require FDA to give Congress an annual accountability report, including supplement information on supplement manufacturers inspected under GMPs, the number of NDIs reviewed, a summary of supplement enforcement action taken and other data pertinent to full implementation of DSHEA.
The American Herbal Products Association (AHPA) issued its support of the new bill, saying it would protect consumer access to dietary supplements by providing FDA more resources and requiring more action. Such an annual accountability report to Congress will provide a written record of FDAs continuing regulation of dietary supplements, said Michael McGuffin, president of AHPA. Building a collection of facts and figures related to FDAs enforcement of DSHEA is key to setting the record straight when it comes to the regulation of this class of goods.
The Council for Responsible Nutrition (CRN) also expressed its support for the bill, noting it has long advocated for additional resources for FDA to better enforce DSHEA. Steve Mister, president and CEO of CRN, argued the bill would help safeguard the general public from adulterated, mislabeled or harmful products.  Many of the challenges our industry continues to face can be attributed to the lack of enforcement of these basic tenets of DSHEA, he said. CRN believes this legislation will go a long way to demonstrate that DSHEA works and to reinforce the safety, quality and benefit of supplement products to the public.  We strongly support this bill and are eager to work with Congress to ensure its passage.
In reacting with its support for the new Hatch-Harkin bill, the Natural Products Association (NPA) reminded FDA has faced budget cuts year after year, which has reduced the resources the agency needs to effectively regulate all its industries, including supplements. In addition to earmarking funds specifically for this mandated DSHEA enforcement, the bill would double funding for the Office of Dietary Supplements (ODS) to expand research and consumer information on dietary supplements, according to NPA.
While some have called for additional regulations on supplements, Senators Harkin and Hatch understand that the real need is to fully enforce the stringent statutes already on the books, to the full extent of the law, said NPA Executive Director and CEO John Gay.  The way to get the bad actors out of the industry is by putting more cops on the street, plain and simple.
Subscribe and receive the latest insights on the healthy food and beverage industry.
Join 47,000+ members. Yes, it's completely free.
You May Also Like
---