Selecting and Managing Contract Manufacturers
Selecting and Managing Contract Manufacturers
Selecting and managing contract manufacturers is first and foremost a relationship-based activity that requires a large amount of trust, dependability and transparency.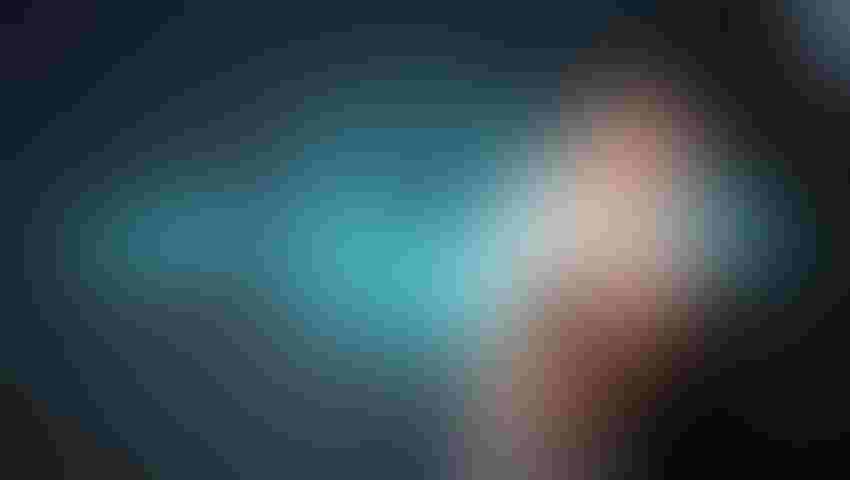 Contract manufacturing is an important tool that is utilized by brand companies for several reasons: capacity constraints, risk mitigation and new product introductions. Done right, this tool can help a company stay relevant and competitive in the marketplace. Done wrong, it can seriously damage the company's brand promise and its bottom line.
I learned that lesson many years ago, as a still "wet behind the ears" sourcing professional working for a company that sourced all its products from a single contract manufacturer. Long story short, we ended up creating a global supply base in a short time to ensure that we wouldn't go out of business and were able to support continued growth around the world. In retrospect, we could not have done it without choosing the right contract manufacturing partners.
Selecting and managing contract manufacturers is first and foremost a relationship-based activity. It hasn't always been that way, though. In the not so distant past, the approach to contact manufacturing was more akin to a strategic zero-sum game: advantages gained by one side automatically translate to losses by the other. That thinking resulted in an adversarial relationship between the parties, one where both sides hold their cards close to the vest and try to maximize their leverage; it also constrained the ability to have effective conversations around continuous improvement and innovation.
Now there is an understanding that creating a strategic alignment is a better way to go. This is not to say that every contract manufacturer "qualifies" for all the components of this approach, but, at the end of the day, all contract manufacturing relationship contain some elements of it. In general, these elements are trust, dependability and transparency.
But before a brand can get to the relationship-building part, it must first identify potential contract manufacturing candidates through the request for proposal (RFP)/request for quote (RFQ) process. This process tends to be a bit more complicated than the fairly straightforward bidding process for raw materials and packaging components, and it typically takes more time. Things like financial security, quality compliance, research and development (R&D) capabilities and manufacturing efficiency tend to take a greater meaning in the world of contract manufacturing, so making sure all aspects of the potential engagement are explored—and then evaluated properly—is crucial to making a good choice.
The RFP/RFQ process for contract manufacturing can also vary depending on the scope of the project itself. Specifically, looking for a contract manufacturer for existing business is different than securing and working with a contract manufacturer for new products. If the scope is awarding exiting business, R&D capabilities may be less of a factor because the formulas and the manufacturing processes are already known and, consequently, the focus is going to be on cost savings or greater supply dependability, or both. If the scope is bringing new products to market, then factors such as the ability to work with the contract manufacturer during the various development and commercialization phases—often under significant time constraints—and the need for manufacturing flexibility after launch (new products often have an unpredictable replenishment cycle) become important.
One thing often overlooked is the fact that choosing a contract manufacturer as a result of a careful evaluation process is not the same as actually awarding them the business. The next step after identifying the best potential supplier is to negotiate and execute a supply agreement, but a message to that contract manufacturer that they have already been chosen will automatically reduce many of the leverage points you may have during the negotiation. A better message is that, based on the results from the RFP/RFQ process, the company is willing to enter into negotiations of a potential supply agreement and, if the negotiations are successful, then the business will be awarded.
Similar to the RFP/RFQ process, what's included in the negotiation of a supply agreement is dependent on the scope of the relationship. Regardless of the scope, one thing is certain: the outcome of the negotiations is going to be directly related to the amount of preparation before the negotiations begin. Knowing which topics should be included, the range of acceptable outcomes for each topic and the actual negotiation strategy are but a few of the items a brand should spend as much time as possible on once a potential contract manufacturer is identified.
Once the supply agreement is in place, the next step is to establish an effective SRM (supplier relationship management) program. This is how you start building the trust, dependability and transparency that are so crucial to a strategic alignment between the company and the contract manufacturer.
Looking for ways to manage and reduce the risks in partnering with contract manufacturers? Join us for the Contract Manufacturing: Raising the Bar on Delivering Quality workshop on Saturday, Oct. 8, at SupplySide West 2016. In this session, Ori Amrami will discuss best practices is selecting a contract manufacturer.
Ori Amrami is a strategic sourcing professional with more than 15 years' experience in driving innovation and building supply networks. Amrami's knowledge and experience spans several industries and product categories in food & beverage and health & wellness. He has worked for industry leaders such as Herbalife and Nestlé, as well as for several startups in the natural and better-for-you business segments. After several years of managing Sourcing Alternatives, a company that focuses on supply-base optimization, driving innovation, and accelerating new product launches, Amrami joined Guittard Chocolate Co. (guittard.com), a fifth generation family-owned high-end chocolate manufacturer, in order to upgrade the capabilities of its purchasing department.
Subscribe and receive the latest insights on the health and nutrition industry.
Join 37,000+ members. Yes, it's completely free.
You May Also Like
---