Processing and Powder Blend Uniformity
Processing and Powder Blend Uniformity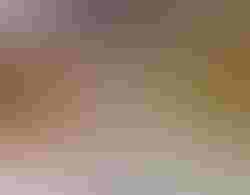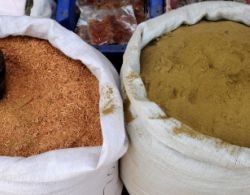 by Eric Barber
Since FDA promulgated the final GMP (good manufacturing practice) regulations controlling the manufacture of dietary supplements, it has become increasingly important to have exacting controls to ensure uniformity in powder supplement blends. These controls include requiring data for the assignment of expiration dating, using equipment that has been qualified and maintained appropriately, and the establishing of specifications on the raw materials and batches that make up the final powdered dietary supplement product. The specifications required for the raw materials and finished products must be confirmed through laboratory testing.
There are several important considerations in ensuring uniformity in powder blends. For example, before going into mass production, all customer-approved formulas should require a small scale-up batch to check for uniformity. Following a blending sequence helps the product blend to be more uniform with regards to colors and micronutrients. Some ingredients, due to physical characteristics and chemistry, may adhere better to one another without interference from other nutrients. Certain ingredients have been known to breakdown due to the shear of the blades in the blender, causing heavier ingredients or larger particles to settle out. This can create issues with uniformity, taste and mouthfeel in the finished product.
Static charge and humidity can also create challenges during the blending process. Some ingredients are extremely hydroscopic and need to be handled following specific guidelines. Humidity is controlled by following GMPs and maintaining desired temperatures within each individual processing room. Statically charged powders add to dusting issues, and the particles tend to find themselves sticking together within the blend, causing additional uniformity challenges. Static can be controlled by making adjustments through the use of processing aids, blending times and even following a sequence of how ingredients are added to the blenders. It is paramount for the contract manufacturer to have a working knowledge of ingredients and their chemistry, as well as their physical properties and how they interact with a mechanical environment (friction, heat, particle size).
Agglomeration is another process that can aid uniformity. Agglomeration is a highly technical means of forming a quick-dispersing, multifaceted granule while also changing the bulk density of a finished product without diluting the ingredients. To agglomerate some items, a carbohydrate binder is sometimes needed or water is sprayed on and dried off to meet specifications. The best agglomerate adds nothing new to the product, but retains the original moisture range and improves the dispersion, uniformity and density of the finished product.
Once powdered dietary supplement products are ready for full-scale production, a master batch record (MBR) is created so that the characteristics of a product developed by R&D are capable of being reproduced each time an order is placed. It should be a standard operating procedure (SOP) that the quality control (QC) department reviews and approves the MBR. Each time an individual batch is manufactured, an exact copy of this document should be used by the production department. If the MBR is carefully followed so that each critical processing step is executed (i.e., order of addition, mixing times, etc.) and each in-process specification is met, the uniformity of the batch is assured.
The blended formulations can then be filled into bulk containers or single-serve units to be distributed to the marketer. The filling process is set-up to carefully monitor in-process specifications so that product uniformity designed into the batching process is continued. As in the batching process, testing is required for the finished product to assure that it meets uniformity specifications. Only dietary supplement products that meet all testing criteria can be released by the QC department for shipment.
Eric Barber is the national sales manager with Valentine Enterprises Inc., a contract manufacturer based in Lawrenceville, GA. He can be contacted at (770) 995-0661 or [email protected] .
Subscribe and receive the latest insights on the healthy food and beverage industry.
Join 47,000+ members. Yes, it's completely free.
You May Also Like
---