Overcoming GMP Roadblocks
Overcoming GMP Roadblocks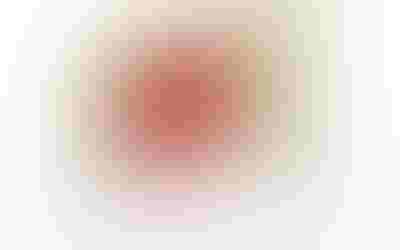 The results are in, and the scorecard needs some improvement. According to FDA, after five years of GMP (good manufacturing practice) inspections, approximately 25 percent of facility inspections revealed objectionable conditions that warranted regulatory actionswarning letters for a startfrom the agency. Additionally, 45 percent of facility inspections resulted in less concerning objections, those not rising to the level of official regulatory action, but still not a homerun for the companies involved.  FDA is now combining those statistics and publicly advising this 70-percent non-compliance rate on GMP inspections makes our industry stand out and certainly not in a good way. Although these statistics cant accurately be used to state that more than two-thirds of the industry is failing GMPs, we echo FDAs concerns that every company in this industry needs to do everything possible to help improve that record.
GMP inspections can be unpredictable and inconsistent, in part, because inspectors get to decide what they will ask during an inspection. But companies need to be familiar with the regulations and be prepared in all aspects. Should an investigator find what he or she determines to be a violation, the company would likely receive a Form 483. The manner in which a company responds to the 483 will likely be the difference between receiving a warning letter from FDA or not.
A thoughtful, thorough response to a 483 demonstrates a company understands the situation and takes it seriously. The response should outline the steps a company will take to become compliant and lay out a timeline for completing the action plan. Taking the time to carefully and completely respond to a 483 will help prevent receiving an embarrassing warning letter. More importantly, this is the obligation under the law.
This brings me to another issue that was recently in the news, that of dry labbing. GMP regulations mandate that manufacturers hiring a third-party lab are responsible for verifying that the lab is using scientifically valid methods, using correct reporting procedures and training staff appropriately. Essentially, manufacturers need to properly qualify the third-party labs they work with. Fortunately, there are several ways to ensure a lab is doing the work a company is paying them to do and doing it well.
First, when looking for a third-party lab to test products, shop around, but be cautious. If one lab comes in with a bid significantly lower than everyone else, alarm bells should be going off.
Second, take the time to thoroughly review the work after its been completed. If something is missing that should be there, that should raise a flag.
Finally, every so often, send in an intentionally doctored sample to see if the lab catches the mistake. If not, there's a major problem. It is a manufacturers responsibility to qualify the labs it works with, and believe me, FDA absolutely expects it to do so.
The regulatory environment for dietary supplements is by no means easy. Potentials roadblocks lurk around every corner. But, given the large number of GMP experts available to help companies prepare for inspections and deal with the outcomes of these inspections, there is no reason to get to an FDA warning letter.
The Council for Responsible Nutrition (CRN) and VIRGO are partnering on June 12 to continue our webinar series on GMPs by taking a closer look at these two subjects: properly responding to a 483 and using third-party labs with confidence. If you have questions in these areas, this webinar will provide information that can help your company overcome GMP roadblocks. Register for this webinar here.
Duffy MacKay, N.D., is vice president, scientific and regulatory affairs at the Council for Responsible Nutrition (CRN), a trade association representing the dietary supplement industry.
Subscribe and receive the latest insights on the healthy food and beverage industry.
Join 47,000+ members. Yes, it's completely free.
You May Also Like
---