New Technologies for CapsulesToday & Tomorrow
New Technologies for CapsulesToday & Tomorrow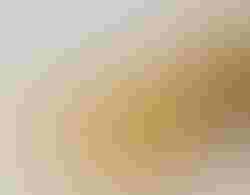 by Mark Vieceli
Dietary supplement formulas are becoming more sophisticated to meet growing consumer demand for innovations that help products work better and faster. Equally important to such cutting-edge formulas is the dosage form itself.
To keep pace with demand for new offerings, new technologies in capsulesespecially hard gelatin and vegetarian hydroxypropyl methylcellulose (HPMC) capsuleshave been designed to enhance products effectiveness and efficiency. These technologies achieve a natural lifestyle target, help preserve stability, and provide unique delivery profiles and better brand identification.
Latest Innovations
Multi-phase products, where two or more individual components are combined in one dosage form, have been around for decades. However, when brand marketers in dietary supplements started using controlled and targeted release formulations within the last two years, they took on a new life. Unique technologies now provide the opportunity to conveniently deliver two or more components in one capsule for products with multiple-release or targeted-release ingredients.
One format places beads within a liquid-filled capsule. The liquid dose is designed to offer quick release of the liquid ingredients. The beads, typically coated, provide for a controlled or delayed time release. The beads can be floating in liquids, or beads or powders can be contained in an inner capsule suspended in an outer liquid-filled capsule. The thickness of the beads coating can be changed so that some beads dissolve as soon as the capsule ruptures, while other beads dissolve later.
Beads offer interesting solutions to various scientific, technical and visual problems that arise when ingredients are suspended in oil. When combined with oils, water-soluble ingredients can turn into an unattractive paste; but, putting these ingredients in bead form will create a more eye-appealing product. Some hygroscopic extracts can cause brittleness in gelatin capsule shells. Formulating the extract into a bead mitigates this problem.
Another design is a liquid capsule within a capsule. Like the beads in a capsule, this format can combine multiple ingredients with different dissolution profiles in a single-dosage form. The capsule-in-a-capsule form is particularly suitable for incompatible ingredients or ingredients that would separate if mixed together. The difference is all the ingredients are in liquid form.
One specific product category that can benefit from a capsule-in-a-capsule approach is for synbiotic ingredient combinationsfor example, combining a prebiotic and probiotic in one entity. The synergistic interactions are expected to promote optimum digestive health. Specifically, a liquid prebiotic outer layer is released first to prepare the gastrointestinal (GI) tract; the probiotic is the active in the inner capsule, which dissolves later in the intestinal tract where the probiotic is most effective. In this example, the dosage form also serves as a moisture-defense system, protecting the probiotic inner capsule in an HPMC capsule suspended in a glycerin formula. This creates an effective barrier to moisture, which helps the probiotic remain inactive until it is ready to go to work.
On the Horizon
Special capsules are under development designed to protect moisture-sensitive products, which typically have a high relative level of water activity. Water activity is the amount of free water that can be pulled from a system that is available for possible undesirable chemical interactions that occur during storage. Such products can pull moisture from a capsule shell resulting in reduced shelf life and even loss of activity. Some products can also demonstrate visual changes or capsule brittleness over time because of contact with too much moisture.
For example, certain lipids and resveratrol can readily oxidize in the presence of water or oxygen. SAM-e, L-carnitine, L-arginine and some other amino acids can lose potency and stability over time when exposed to moisture. Some ingredients, such as probiotics, will even activate prematurely by pulling moisture from the surrounding environment or from the capsule itself, greatly reducing its effectiveness.
One possible solution in development is a low-water activity vegetarian capsule. An HPMC capsule was specifically created to provide extremely low-moisture content for highly hygroscopic fills. It is especially ideal for moisture-sensitive powders. Technology has been developed to reduce the level of water in the capsule and retard the ability of the capsule to absorb water when in contact with higher relative humidity. The new capsule has between 30 percent and 40 percent of the water in a standard HMPC capsule and less than 20 percent of the water in a standard gelatin capsule. The initial low-water content and resulting low-water activity reduces the speed of water uptake when exposed to higher relative humidity and has extremely low-water transfer to hygroscopic or water-sensitive powders. In addition, this capsule features a high-mechanical resistance so the capsule works well on the filling machine, maintains its shape and performs without issues associated with static.
Another technology on the boards is a delayed-release capsule, a slow-dissolving capsule for compounds that need primary release outside of the acidic environment of the stomach. Certain strains of acid-sensitive probiotics are an example of the ingredients that would benefit from this approach. The capsule is made from HPMC, a plant-based polymer, with low-moisture content to help stabilize moisture-sensitive materials. In laboratory tests, the new capsule has demonstrated initial disintegration at pH 1.2 of less than 20 percent in the first two hours and complete release at pH 6.8 at the end of four hours.
These are a few of the latest innovations for hard-gelatin and HMPC capsules, but the options will undoubtedly keep multiplying over time to answer the innovative demands of the supplement ingredients and combinations in development today.
Mark Vieceli is the director of sales, marketing and business development for Capsugel .
Subscribe and receive the latest insights on the healthy food and beverage industry.
Join 47,000+ members. Yes, it's completely free.
You May Also Like
---