Making Dietary Supplements in an Rx Environment
Making Dietary Supplements in an Rx Environment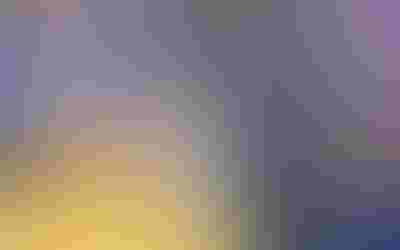 By Jeff Young
The dietary supplement industry is experiencing a time of great change in regulatory requirements and heightened public awareness of quality issues. From final implementation of the federal dietary supplement cGMPs (current good manufacturing practice) to big-headline-grabbing, negative media splashes, the emphasis for better quality practices in dietary supplement manufacturing is a hot topic in the national spotlight. FDA, customers and, most importantly, the consumer public have high expectations for quality practices.
The final GMP rule holds the manufacturer responsible for the identity, purity, strength and composition of the resulting productnot the brands owner, not the distributor, and not the raw material vendor or supplier. This places the responsibility firmly on the manufacturer to establish controls to ensure suppliers are providing materials that meet these same standards, as well as to maintain good-quality practices within the manufacturing and analytical environments.
As quality management teams revise quality policies, hire quality professionals and consultants, and refocus company resources toward meeting the changing regulations and expectations, the question is sometimes asked: If it seems were heading toward pharmaceutical standards, why not step ahead of the curve and establish them ahead of time?
This is a novel approach that more-diversified contract manufacturers have already learned to live with. In contract environments in which both dietary supplement and pharmaceutical products are manufactured and/or packaged, it is much simpler to establish one set of quality policies for an entire company. These companies, who already have established analytical capabilities and quality expertise on-site to meet the tougher pharmaceutical requirements of 21 CFR 210/211, find it is a natural course of order to apply similar standards for chemistry and manufacturing controls to dietary supplement products as well.
The one universal system approach offers several potential benefits. First, consider better prevention equals fewer failure costs. The costs of failures and complaints, which can add hidden costs to company overhead in the small-scale, can also become large-ticket items when these failures result in recalls or other market withdrawals. The pharmaceutical system requires proactive measures to avoid future problems, such as detailed process validations and formal stability studies to support and validate product development activities.
This is old territory for the well-established pharmaceutical manufacturer. For example, while some contract dietary supplement manufacturers are only now working to establish basic identification tests on raw materials, the pharmaceutical-savvy quality system may already require identification testing and other discriminating tests to ensure new material is suitable.
These higher quality standards may also be the tipping point for a brand owner considering different contract manufacturer options, delivering peace of mind and reducing liability to the brands public image. Similarly, it can be expected that FDA will eventually begin serious enforcement of the new cGMP regulations for gaps in quality systems. When costs are a point of consideration, it is important to also include the risks of the heavy costs of enforcement action and lost revenue from the negative public attention.
However, the one universal system approach also poses potential challenges. The biggest one is cost. The bottom line is dietary supplements are going to be more expensive to manufacture, and the pioneers of these pharma-level efforts could be undercut by competitive bidders that have not yet implemented the same level of controls.
Even beyond costs, the proposed universal-standards approach can be a challenge from a technical point of view. Some portions of pharmaceutical standards are difficult to implement in the dietary supplement arena because dietary products may contain a multitude of different dietary actives, which makes HPLC-method development a difficult and costly process. For example, some dietary actives are herbal or botanical in nature, and may be comprised of numerous natural compounds, or may exhibit the naturally derived variation that is inherent in a non-synthesized material.
Organizations such as the American Herbal Products Association (AHPA) provide education, research and monographs for the industry, but research for safety and toxicity is not always available for every dietary ingredient. Dietary supplements do not require a formal FDA submission (except the premarket notification requirement for new dietary ingredients, per 21 CFR 190.6), so it is up the manufacturer to ensure all bases are covered in regards to chemistry and manufacturing controls.
Public perception is also a concern. When consumers are making a purchasing decision, it may be difficult to tell which products are made to what quality standards. Some organizations, such as NSF International, help provide a path to certify higher quality efforts, granting certification (and more marketability) after the company meets and maintains intensive on-site audits. This certification (whose logo may be represented on product labels) helps provide a way for the consumer to make choices at a stores shelf regarding the quality environment in which the product was made.
As the regulations develop with time, it seems dietary supplements will continue to be subjected to higher quality standards. As quality systems evolve with the changing world, some companies will go the extra mile to stay ahead.
Jeff Young is the director of quality assurance for NEOS Therapeutics, a Grand Prairie, Texas-based contract manufacturer.
Subscribe and receive the latest insights on the healthy food and beverage industry.
Join 47,000+ members. Yes, it's completely free.
You May Also Like
---