Lean, Green Logistics: The Key to Lean Pricing
Lean, Green Logistics: The Key to Lean Pricing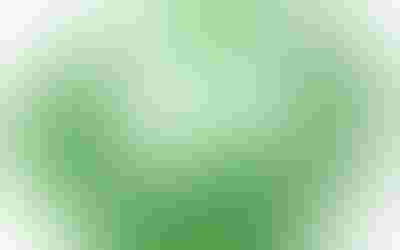 by Elizabeth Boch
Lets face it: companies are currently knee deep in the green trend. Companies are developing new packaging, new labeling and new ingredients to highlight the 100-percent pure status of any given product. And when it comes time to determine shelf price, execs define the target market, review consumer insight data, consider the pricing of competitors products and in the end, make recommendations on how much that given product should cost shoppers.
Except the economic quagmire is forcing manufacturers to drive prices down even further, and that requires reviewing costs in a variety of line items; some youve never before considered having anything to do with marketing. The way to drive down costs? Approach being green from an efficiency angle; and, whats one of the largest cost centers in need of some trimming? Warehousing and transportation.
Most companies have never considered the impact logistics has on sales margins or its relationship to going green, but, the bottom line is a manufacturer can only drop shelf prices so far without making some internal tweaks. Logistics costs account for 6.8 percent of company sales, according to the most recent Grocery Manufacturers Association figures. The more a company shrinks its operational costs, the more it could lower the shelf price, and the greener the company becomes. With the right combination of solutions, such as outsourcing and order consolidation, shelf prices drop and sales rise.
Outsourcing: Its Far From Taboo
Time for another sobering statistic: transportation costs rose 11 percent between 2008 and 2010, at a time when diesel fuel prices dropped to unheard of levels. Why? Because more than 2,300 trucking companies went bankrupt, despite an already scarce resource pool from which to draw.
This puts increasing pressure on transportation managers to find ever-cheaper freight quotes at a time when costs are rising. No amount of calling additional carriers daily to secure inexpensive rates is going to solve that problem. One possible solution is outsourcing transportation brokerage to a third-party logistics provider.
The benefits are two-fold: outside providers handle an exponentially larger daily volume than individual companys purchase orders, giving them the upper hand when securing rates and delivering the advantage of more competitive pricing through economies of scale. Their strategic relationships with hundreds of respected carriers provide flexibility, accommodating everything from a standard daily or weekly load to the last-minute, seasonal shipment requested by a top retail customer.
Shipments will cost less than they used to, and youll be working with a dedicated customer service representative whose job it is to shepherd the order to its destination. Their relationships with providers give them constant and direct contact to the terminal, something a single companys transportation manager doesnt always benefit from when placing the orders himself. Look for providers with domestic and international shipping relationships, one point of contact throughout the quoting and shipping process, and a technology platform that displays order tracking and claims information. Youll go green by placing orders, monitoring shipments and handling claims online while, at the same time, saving money that can be applied elsewhere, such as business development and shelf price cuts.
Order Consolidation
One of the most important things to look for in a third-party logistics provider is scalability. Why? Because partnering with the right one quickly results in on-time rates improving, lead times decreasing and claims dropping. All this sounds great to you, but is even more pleasing to the retail customers. And, happy retailers are likely to increase their orders with that preferred supplier.
If expanded distribution, increased orders or SKUs, or even additional retailer buy-in is starting to sound familiar, its time to consider a complete logistics solution, one that involves not simply moving the orders, but warehousing inventory. Thankfully, the need for integrated logistics and sister inventory technology is expressing itself in an abundance of new solutions, including retailer consolidation.
Programs like these embrace the concept of collaborating with retailers and suppliers linked on the same supply chain. The argument is by working together to increase efficiency and the use of sustainable logistics practices, costs as a whole drop more than if an individual entity changed their processes alone. By working together, both the supplier and the retailer experience quantifiable benefits.
Consolidation programs combine various products headed to the same retailer onto one purchase order, shortening delivery times and reducing costs. Companies such as CaseStack, Hanson Logistics and Millard work together with carriers, warehouse partners, retailers and their manufacturer-customers to ensure efficiency. Using an advanced technology platform, retailers submit master purchase orders directly to the logistics provider. At the warehouse, each individual shipment is loaded along with the others listed. Manufacturers can watch their orders populate and the inventory levels regulate themselves as product moves in and out of the warehouse. In addition, combining multiple less-than-truckload orders into full truckload shipments significantly reduces carbon emissions.
Dan Sanker, CEO of CaseStack, said, The need for centralized logistics and efficiency has brought about new approaches to solving old problems. With our consolidation program, we solve financial issues and increase inventory visibility for both retailers and suppliers. Our customers experience 30 to 40 percent reduced costs and halve their transit time, while retailers enjoy nearly 100-percent on-time performance and shorter lead times.
With the savings, imagine what you could do to reduce pricing, all because you approached going green from more than a brand management perspective. Applying the same innovative and collaborative thinking used in designing advertising strategies to streamlining logistics and decreasing shelf price will not only save money, but set you on a path to greater sales.
Elizabeth Boch is the marketing manager at CaseStack, where she handles communication, marketing, business intelligence, advertising and public relations strategies for the rapidly-growing provider of sustainable and efficient logistics solutions.
Subscribe and receive the latest insights on the healthy food and beverage industry.
Join 47,000+ members. Yes, it's completely free.
You May Also Like
---