Knowing the Limits of GMP Education, Training
Knowing the Limits of GMP Education, Training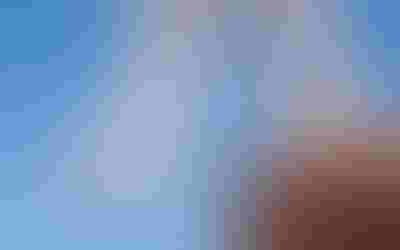 In Febraury 2013, Beehive Botanicals and Capco Custom Packaging received warning letters for inadequate responses to 483 inspection reports that detailed good manufacturing practice (GMP) violations in need of corrective action. What makes these cases different from most of the 483-driven warning letters FDA has sent out is both companies have been through third party GMP certification or registration programs that feature FDA-style GMP audits.
In the aftermath of these letters, there was much confusion and frustration, as the companies wondered how they not only passed third party audits, but how the violations noted in FDA's 483 reports were of the magnitude that, the companies feel, should have been singled out by the third party auditors.
These cases highlight the need for a better understanding of what GMP education and services promise and don't promise, as well as stress the importance of forging clear agreements with third parties when it comes to the scope of the service and what happens when FDA finds violations. This process, especially when it involves additional communications with and requirements from FDA, can be delicate and call for many experts to assist in getting a satisfactory result: compliance with GMPs as recognized by FDA.
Since before the final GMP  rule was published, and FDA phased in the effective dates of compliance for companies of different sizes, several types of education, consulting and auditing opportunities have become available for companies to learn more about the regulation, how it affects them and what to expect from an inspection. With all these resources, why is a significant portion of the industry still falling short on GMPs, and how do companies know which services, programs and educational opportunities will help with their specific path to compliance?
The biggest issue with GMPs  is not necessarily that FDA inspections uncover problems needing to be fixed, but the common violations cited are among the most basic requirements of the rulelack of identity testing, master and batch records, and specifications, to name a few. The biggest problem that has emerged is that many companies have not responded adequately to FDA's 483 inspection reports and/or subsequent warning letters.
Many compliance tools are available to help companies prepare for and maintain compliance with GMP regulations and requirements. The key to making good use of these tools is to know what each offers and does or does not promise. In the end, finding the right mix of education, training, consulting and auditing will best help companies better handle GMPs.
"I find there are tiers of education," said Duffy McKay, N.D., vice president of scientific and regulatory affairs for the Council for Responsible Nutrition (CRN). On one hand, CEO or other top-level management should learn the importance of compliance, which typically involves discussions of environment and risks. At the other end, facility staff and other management need to be educated on GMP specifics, such as establishing records and setting specifications, which can require a few days of intense training.
Seminars and webinars on various aspects of GMPs have been widely available and are often starting points for companies. In addition to speaking at trade shows and conferences, CRN has hosted GMP webinars in conjunction with VIRGO, rotating the topics covered from more general insights into compliance to more specific areas of quality control (QC) requirements. One such topic is supplier qualification, and CRN chairs the SIDI (Standardized Information on Dietary Ingredients) Work Group, which helps address the problem of companies relying on certificates of analysis (CoAs) without verifying the information or insisting on additional necessary data. 
The Natural Products Association (NPA) also hosts GMP webinars focused on various aspects of the regulation. "Last year, we covered specific areas of the GMPs and dietary supplement product labeling and claims; this year we have an exciting lineup planned," explained Cara Welch, Ph.D., senior vice president of scientific and regulatory affairs at NPA, adding the group also hosts training sessions. "We offer a two-day intensive GMP seminar that covers the most challenging aspects of the GMP rule, and we offer on-site education if a specific company is looking to educate a number of employees."
NPA also offers a third-party GMP certification, which it started in 1999, many years before FDA published final GMP rules in 2007. The program involves comprehensive third-party inspections of facilities and documentation; companies that meet the high standards NPA created are able to use the NPA certification seal.
NSF International and EAS Consulting have similar programs featuring GMP-style audits or inspections, and both companies provide a mixture of other GMP-related consulting and training services.
Certification has been a valuable tool for many companies, but it is important to have a clear understanding of what this type of service can and can't do for compliance goals.
Ed Wyszumiala, general manager at NSF, said GMP facility registrations through third-party organizations are a great first step in helping to ensure a facility is following FDA GMP regulations for manufacturing dietary supplements. "GMP registration demonstrates that a company has been audited and found compliant with GMPs," he explained, noting to ensure continued compliance, NSF GMP-certified facilities are audited twice annually.
Welch noted the NPA GMP certification program prepares companies for FDA GMP scrutiny in two ways. "First, the extensive third-party audit that NPA GMP-certified companies go through is designed to be as broad and, yet, as detailed as the FDA inspections," she said. "Second, the NPA GMP standard is written to encompass the dietary supplement GMP rule, but the standard even goes above and beyond it at certain points."
In order to be useful for compliance and readiness for federal inspection, these programs must mirror FDA as closely as possible, which is accomplished through a combination of retaining former FDA officials, engaging the agency on inspections and 483s, and drawing info from prior FDA GMP inspections.
Welch noted NPA has an advisory committee, including industry members and consultants who can offer insight. "NPA, as a trade association, has a large base of dietary supplement manufacturer members who have been, and are being, inspected each day," she said. "The information they share is very valuable."
Wyszumiala said NSF has been at the forefront in monitoring the FDA developments to help both manufacturers and auditors react to the evolving FDA GMP inspection program. "The NSF checklist is based on the FDA GMP regulations, but is not a replacement for an FDA inspection of findings," he noted.
It may come as a surprise, but FDA may find violations during a GMP inspection of a company that has been through any form of GMP education and training, including a third-party certification or auditing program.
"As a general matter, I think there is a misunderstanding as to what third-party certification means," said Marc Ullman, partner at Ullman, Shapiro & Ullman. "People seem to think that if you are 'certified' you must be in compliance with Part 111." He advised all certification really means is the company has satisfied the program's requirements to receive a certificate. "It is very important to understand what the certification program is about, who created the standards, are they constantly updated and whether the program emphasizes sales of its certificate or compliance with the regulation," he suggested.
Linda Graham, president of Beehive Botanicals, confirmed being prepared for how to deal with FDA, whether on inspections or after 483 reports are issued (which FDA hands out if it sees GMP compliance concerns), requires more than just a certification from a third party. "We did not realize that we needed our attorney or consultants to respond for us," she said, referring to Beehive's 483 report and subsequent warning letter for inadequate response to FDA on corrective actions. "We should have had more information on how to properly address a 483 and the supporting documentation that the FDA requires in a response." She argued it should be mandatory to have the auditor assist in the 483 response so they will know what areas both the company and the auditor were deficient on.
Wyszumiala noted NSF GMP Registration is a consultative audit process that is highly dependent on open, transparent communication. "Manufacturers are encouraged to immediately advise their auditor of any regulatory inspections, resulting form 483 findings and warning letters," he explained. Most inspections have some findings, he assured, adding the key is how a company manages and responds to 483 findings. "If the responses are inadequate, or seem to be not taken seriously, the FDA will escalate the 483 findings into a warning letter."
NPA asks its GMP-certified companies to let them know if they are inspected by the FDA, so the NPA's third-party auditors can review FDA interactions during facility audits. "However, as this is a legal situation between the company and the FDA, NPA does not and cannot consult with companies about their FDA issues," Welch said.
Ullman noted certification authorities" should not be in the business of consulting. "There is an inherent conflict of interest if someone is wearing both hats," he said. "Companies that receive a 483 despite being certified certainly have reason to question how such a thing should have happened, but it is the companies responsibility to respond appropriately to FDA." 
Welch added NPA strongly recommends any company receiving 483 observations should determine what expertise is needed to develop and implement suitable corrective actions as well as how to appropriately respond to the FDA to prevent the situation from escalating to a warning letter or worse. "Its important to recognize when you need outside expertise to properly address regulatory issues, both in the way of industry experts to address the GMP deficiencies and legal experts to craft the appropriate FDA response," she said.
Ullman stressed the need for companies to ensure they have access to qualified consultants and counsel.  "Dealing with FDA really isnt a one-stop process," he reminded. When considering third-party programs and services, companies need to ask about their track recordhe recommended asking if the program's clients get 483s. In addition, he recommended consultants be asked what they do to help their clients deal with FDA. And certifying bodies need to be asked if they have independent consultants they recommend if the company cannot get certified. "Under no circumstances would I work with a certifier who also tries to sell consulting services," he said.
Graham also had advice for other companies. "Ask many more questions of your auditors," she suggested. "Specifically: Do you feel we are FDA GMP inspection ready?" She further cautioned against depending upon only the certification company. "Hire an independent auditor that works only for your company," she said, noting this can become expensive.
While there are some collaborations, the current palate of GMP educational opportunities and compliance-oriented services are scattered throughout many different organizations, firms and experts. It can be confusing, cumbersome and costly for companies to find the right mix of experts, training and auditing, but this is the only way for most companies to ensure readiness for FDA inspection and any resultant action needed to address 483 observations. Because FDA's inspection trends are evolving, companies can not assume any one expert or program can guarantee a perfectly clean FDA audit. The better approach may be to prepare not just for the inevitable audit, but also for certainty that compliance is never static and requires continuous assessment and effort from many different angles.
For more details on cGMP compliance as a contract manufacturer, check out the INSIDER Report, " cGMP Expertise: Why It's Essential for Contract Manufacturers." 
Subscribe and receive the latest insights on the healthy food and beverage industry.
Join 47,000+ members. Yes, it's completely free.
You May Also Like
---