Inquire About Incoming Ingredient Inspection
Inquire About Incoming Ingredient Inspection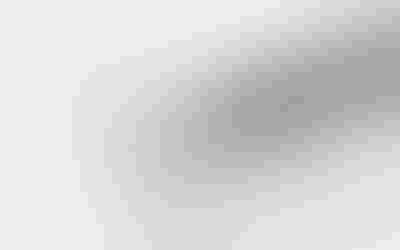 by Kevin Cloud
Dietary supplement cGMPs (current good manufacturing practices) establish minimum practices necessary for activities related to manufacturing, packaging, labeling and holding dietary supplements to ensure product quality. The final product owner is ultimately responsible for the dietary supplement that is released to the market, and each company in the supply chain contracted by the final product owner is responsible for ensuring its activities comply with cGMPs. Final product owners should make sure contract manufacturers have the resources, processes and commitment to comply with the cGMPs.
One important part of the equation for manufacturers is to ensure the integrity and quality of the raw materials purchased for production of finished goods. Federal regulations require manufacturers establish raw material specifications covering identity, purity, strength, composition and limits on contamination before placing an order.
How can the final product owner ensure these specifications are met? By asking three simple questions related to ingredient identification, and getting the answers related to testing, equipment and results in writing.
Question 1: Can I see the raw material specifications for raw material X that will be included in my product?
The contract manufacturer should provide a copy of a specification with all of the testing that is expected to be performed plus the criteria for passing or failing the raw material. Following are examples of mandatory specification parameters and what information they provide:
Identity: What is the substance? Is it the ingredient as desired, to ensure the integrity of the product as labeled? Or is it a mixture or even perhaps an entirely different substance altogether?

Assay: Determines the strength or potency of a substance.
Contamination: Determines unwanted substances in the raw material, such as heavy metals, pesticides and residual solvents, and any allowable limits.
Question 2: What instruments does your facility use to identify the incoming raw material X and can I see the qualification package for at least one of these instruments?
The manufacturer should have the ability to provide copies of the qualifications for each instrument listed. A qualification is made up of three distinct parts: Installation Qualification (IQ), Operational Qualification (OQ) and Performance Qualification (PQ). The qualification package is usually purchased at the time the instrument is installed or moved. The qualification is performed by a certified technician from the manufacturer of the equipment.
Typical laboratory instruments used for testing include high performance liquid chromatography (HPLC); gas chromatography (GC); ultraviolet visible spectroscopy (UV/Vis); fourier transform infrared spectroscopy (FTIR); high performance thin layer chromatography (HPTLC); melting point (MP); microscope; and near infrared spectroscopy (NearIR).
Question 3: What types of methods are you using to assay incoming raw material X and can I see a validation/verification summary and standard operating procedure (SOP) for that raw material?
From the list of instruments above, HPLC is the workhorse of the nutrition industry for analyzing potency or strength of a substance. But HPLC is only a piece of equipment. A method, or set of directions, is also essential to assay a sample; it is like a road map for the HPLC.
Whatever method or direction is usedand there are many from a wide variety of sourcesit should be scientifically valid. Some recognized scientific compilations of methods are the U.S. Pharmacopeia (USP), American Oil Chemist Society (AOCS), Japanese Pharmacopeia (JP) and British Pharmacopeia (BP). Methods are often put into a companys particular format, such as a SOP, a standard operating instruction (SOI) or a work instruction (WI).
Remember the final product owner is ultimately responsible for the dietary supplement released to the market, and that responsibility includes ensuring the product is manufactured, packaged, labeled and held according to dietary supplement cGMPs. Asking some basic questions related to ingredient qualification can provide helpful information, realizing a manufacturer that is missing any of the three major componentsraw material specs, qualified instruments or written proceduresis not compliant with cGMPs.
Kevin Cloud is the senior method development chemist in the Capsugel Licaps® laboratory in Greenwood, SC, and is responsible for creation, validation and verification of methods.
Subscribe and receive the latest insights on the healthy food and beverage industry.
Join 47,000+ members. Yes, it's completely free.
You May Also Like
---