Ingredient Suppliers Need Their Own GMP Audit Program
Ingredient Suppliers Need Their Own GMP Audit Program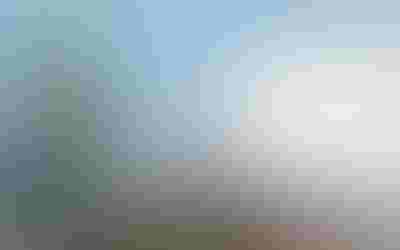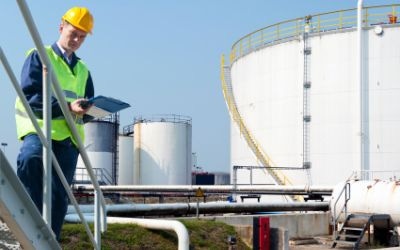 To establish quality control standards for U.S. nutritional products, FDA introduced GMPs (good manufacturing practices) regulations in 2007. GMPs include requirements and guidelines for all aspects of the manufacturing process, from raw material control to finished product release, as well as training of personnel, qualification and validation of testing equipment and methods, product traceability and facility maintenance.
Dietary supplement manufacturers, packagers and distributors in the United States are all required by law to comply with these regulations, and the cost of noncompliance is steep. Failing to comply can trigger a number of undesirable outcomes: public warning letters, products labeled as adulterated, seizure by authorities, injunction from manufacturing, and damage to brand and company reputation. According to FDA, the agency issued warning letters to one in four dietary supplement facilities it has inspected.
Ingredient suppliers, particularly those outside the United States (and FDAs reach), are not subject to the FDAs GMP regulations for supplements. They are, however, subject to the specification or purchasing requirements of the U.S. dietary supplement manufacturers that source their products. This is the grand design of FDAs GMP program. FDA may not be able to regulate ingredient suppliers directly through the dietary supplement GMP regulations, but it can regulate U.S. dietary supplement manufacturers. Therefore, the responsibility to verify a suppliers compliance to GMPs and other safety and quality requirements falls onto the manufacturer through a GMP requirement known as "supplier qualification."
Developing a rigorous supplier qualification program is one of the most significant GMP guidelines in terms of its contribution to the quality and safety of the end product, but it's also the GMP requirement that companies continue to struggle with the most. Confusion on what constitutes a "good" or "rigorous" supplier qualification program, coupled with a complex, globalized supply chain, has left the dietary supplement industry on both sides of the equation confused. With no defined or uniform system of qualification, suppliers and manufacturers are doing everything from physical audits, third-party or second-party audits, and desk audits to nothing at all. Ingredient Suppliers Have Unique Needs
The need for a GMP auditing program specific to ingredient suppliers is evident.  Dietary supplement GMPs werent exactly built to accommodate the unique quality and safety practices of producing and processing raw ingredients. From a regulatory perspective, dietary supplement ingredients are considered food and therefore regulated as such. In reality, they straddle the line between food and dietary supplements, having to comply with the requirements of both industries in order to do business.
Ingredient suppliers must consider their compliance to food safety regulations and their readiness or compliance with new and emerging food safety regulations such as the U.S. Food Safety Modernization Act (FSMA). Processed food ingredients and products, including dietary supplement ingredients, are regulated by the U.S. FDAs 21 CFR 110. This mandate evaluates several aspects of an operation, including the personal hygiene and food handling practices of personnel, the general condition of the facility and its suitability for producing the specified products, the sanitization practices for the facility and equipment, and what controls are in place to prevent contamination.
FSMA  poses many challenges to ingredient suppliers that operate both domestically and abroad. Widely publicized food-borne illness outbreaks linked to contaminated products spurred legislators to act to create FSMA, the most sweeping reform of U.S. food safety laws in more than 70 years. This new law shifts the governments focus from responding to contamination to preventing it. The industry is just beginning to understand this legislation, but many leading food safety experts suggest a good place to start preparing for compliance is by implementing a Hazard Analysis and Critical Control Point (HACCP) plan. HACCP is a systematic preventive approach to food safety that identifies physical, allergenic, chemical and biological hazards in production processes that can cause the finished product to be unsafe, and designs measurements to reduce these risks to a safe level.
In addition to current and emerging food safety regulations, ingredient suppliers are subject to the supplier qualification requirements of their dietary supplement manufacturer customers. This usually includes an audit of the ingredient production facility to ensure systems are in place to prevent physical, chemical or biological contamination, as well as testing to verify the certificate of analysis (CoA). CoAs demonstrate the ingredients meet specifications and do not contain any harmful levels of contaminants. This certificate is provided to the ingredient buyer, usually a dietary supplement manufacturer, and is a crucial component of a supplier qualification program and GMP compliance.
Chances are, an ingredient supplier has not one, but several (maybe even hundreds) of companies it supplies. This can sometimes lead to a situation the industry has coined "audit tourism," where several companies are sending in their auditors or third-party auditors to inspect the same ingredient facility as part of their supplier qualification program. This can be cumbersome to an ingredient supplier as each audit usually means production downtime and added costs. Manufacturers also avoid this option as sending auditors to their ingredient suppliers all over the world can be costly. As a solution, many suppliers have opted to undergo periodic audits under a widely accepted GMP registration program. However, even this option has posed issues because no widely accepted third-party GMP registration program existed specifically for ingredient suppliers until now.
A GMP Audit Tool Specifically for Ingredient Suppliers
NSF International, a public health organization that audits more than 350 facilities twice annually to its GMP facility registration program, developed a GMP-audit tool focused on the needs, capabilities and regulatory-requirements of ingredients.
The NSF Dietary Ingredient GMP program covers all food and dietary supplement-related regulatory requirements applicable to ingredient suppliers including regulations outlined in 21 CFR 110 (processed food), 21 CFR 111 (dietary supplements) and HACCP (functional foods), in addition to NSFs facility requirements such as traceability and recall processes. 
Edward Wyszumiala ([email protected], (734) 913-5706) is the general manager of dietary supplement certification programs at NSF International, the global independent organization that developed the American National Standard for dietary supplements (NSF/ANSI 173).
Subscribe and receive the latest insights on the healthy food and beverage industry.
Join 47,000+ members. Yes, it's completely free.
You May Also Like
---