Homogeneity and Stability of Nutritional Premixes
Homogeneity and Stability of Nutritional Premixes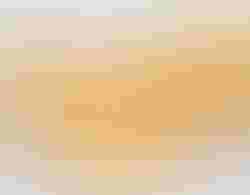 by Sam Wright
Functional foods are one of the most promising growth areas in the food industry. The growth relies on a consistent supply of high-quality functional and nutritional ingredients, which are often combined together as a customized nutritional premix.
Such premixes are generally powder blends of a set of basic nutrients and functional ingredients such as vitamins, minerals, amino acids, herbal extracts and other nutraceuticals. However, formulating and producing efficacious nutritional premixes can be quite challenging. To meet certain nutritional label claims, a premix is formulated by selecting certain nutrients at certain levels based on a regulatory requirement for fortification: the Reference Daily Intake (RDI) established by FDA for use in nutrition labeling. Two major challenges in formulating and producing a premix are homogeneityensuring all targeted nutrient levels are the same throughout the premix, and stabilitymaintaining the levels during shelf life.
When incorporating only small quantities of certain nutrients, such as vitamin B12 or chromium, for example, it helps to dilute the ingredients before adding to the premix to help with distribution in the premix. This can be done through introducing certain carriers to the nutrients. Technologies involved include tritulation, spray drying, chelating and cell culture with the first two are the most common ones. For the same purpose, some nutrients may need to be modified physically to reduce or increase their density and particle size through milling or granulation. Fat-soluble nutrients such as vitamins A, E and D, omega-3 fatty acids and carotenoids that are oil or oily crystals in nature with a poor stability are usually converted to powder forms through spray drying and microencapsulation. These powder forms of fat-soluble nutrients are more stable and easier to be incorporated into premixes. On the other hand, when adding botanical ingredients to a premix, selecting standardized herbal extracts instead of herbal powder can improve the homogeneity of the nutraceuticals in the premix, especially when active compounds of the herbals are claimed.
The reactive nature of many nutrients makes them generally unstable. They can react with other nutrients or components in the finished products and may be sensitive to pH, moisture, oxygen and/or temperature, affecting the mixs overall stability. In particular, fat-soluble vitamins, omega-3 fatty acids and carotenoids pose challenges, as they can be oxidized by air and heat during storage and processing, loss their potency and contribute to the rancidity, undesirable flavor and taste of a premix. Minerals, especially iron and copper, are highly reactive transition metal species. They can catalyze the oxidation of fat-soluble nutrients; react with vitamin C and phenolic compounds in some nutraceuticals, when there is existing moisture; and create certain off flavors and discoloration. Moisture-sensitive hydroscopic nutrients can be also problematic. They may trigger degradation of other nutrients in addition to premix caking, and flavor and color changing. To overcome these stability problems, closely monitoring and controlling processing and storage conditions are critical. Applying proper protection to sensitive and reactive nutrients can also significantly improve stability.
Microencapsulation has been proven to be a particularly effective technology for this application. Sensitive nutrients are protected with a coating or within a matrix of carbohydrate, fat or protein and manufactured to suit different nutrient delivery mechanisms. The diverse coating systems and techniques of microencapsulation have provided premix manufacturers with a broad range of stable and application-specific nutrients and nutraceuticals to produce high-quality premixes.
The homogeneity and stability of a nutrition premix not only affect the quality of the premix but also the quality of the finished products. To ensure the quality of a nutritional premix, along with a comprehensive quality control (QC) program, it is essential the producer understand and have the expertise in a number of key areas, including the regulatory requirements for fortification; the functional, physical and chemical characteristics of each individual nutrient, their possible interactions and their compatibility with other components; the process of the intended fortification; and the application of different technologies that can enhance the homogeneity and stability.
Sam Wright is the president of The Wright Group , a Crowley, LA-based manufacturer and formulator serving the dietary supplement and functional food/beverage industries.
Subscribe and receive the latest insights on the healthy food and beverage industry.
Join 47,000+ members. Yes, it's completely free.
You May Also Like
---