Hard Capsules A Popular Choice
Hard Capsules A Popular Choice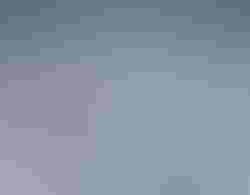 by Jason Provenzano
A capsule is defined as a small, soluble container filled with a dose of an oral medicine or an active nutrient. Historically, capsules have been the preferred mode of oral drug consumption because they are easier to swallow and hide the unpleasant odor and taste of the drug-fill inside. In fact, the invention of capsules was due to drug manufacturers needing to mask the foul taste of medicinal compounds during the early 1900s.
Capsules can be broadly classified into two typeshard capsules and soft capsules, also known as softgels. Hard capsules have a rigid shell in two separate pieces fitted together; thus, the synonym two-piece capsules. At one time, two-piece capsules could only be filled with dry powders; but, over time, manufacturers began filling capsules with pellets, granules, pastes and liquids. Because they can be filled with substances in a variety of forms, hard capsules are believed to be more versatile than softgels.
Hard capsules come in various forms, the most popular and widespread of them being gelatin. Gelatin is a colorless, odorless, water-soluble, protein-rich substance extracted from collagena natural substance found in the skin and bones of animals. Capsules made from gelatin have to meet the strict guidelines enforced by the U.S. Pharmacopoeia (USP) and other international organizations.
Gelatin Alternatives
In addition to gelatin, dietary and religious requirements have led to the invention of vegetarian capsules or capsules manufactured with non-animal products. These vegetable capsules are made from substances such as hydroxypropyl methylcellulose (HPMC) and pullalan, which have gel-forming properties. HPMC is a highly viscous, water-soluble polymer derived from plants. Pullulan is a water-soluble polysaccharide polymer produced through fermentation of starch. Both these substances have gained global acceptance as excipients in capsule formulation.
Research also points to a growing consumer demand for natural capsules in both Europe and the United States. According to HealthFocus International, while 40 percent of supplement users in France, Germany and the U.K. prefer the vegetarian option, U.S. consumers lean toward natural or organic alternatives. In fact, the natural and organic segment of the U.S. nutrition industry has grown at more than 13 percent per year since 2003, according to Nutrition Business Journal estimates.
Another capsule variantenteric capsuleswas specifically created to minimize the irritant effect of drugs on the stomach. Enteric is a general term for the intestines; enteric coating refers to a barrier that prevents the absorption of medicine before it reaches the small intestine. Such capsules are coated with chemical materials that control the location of their breakdown in the digestive system. The production of enteric capsules requires skill and control to avoid over coating, as it may prevent proper dissolution of medication in the intestine.
Innovations in Capsule Manufacturing
Over the years, capsule manufacturers have come up with ways to make their products more appealing in hopes of expanding their customer base. Consider the introduction of vegetarian or kosher capsules to cater to these consumer segments. These days, micro- or nanoencapsulation is gaining popularity because of the sustained release and distribution properties of nano particles.
Another strategy used by manufacturers is to produce colored capsules. Consumers associate brands and products with certain colors. For example, a popular color choice for male enhancement capsules is blue, while a lot of weight-loss capsules come in red. Not only do color capsules stand out in the market, they also help consumers put their mind at ease about using them. Amongst the attributes that help patients in identification of drugs, color tops the list with 100 percent, followed by name (91 percent), dosage form (84 percent), shape (66 percent) and size (39 percent) (Pharm World Sci. 2001;23(5):185-8).
Hard capsules have great potential. The global market for two-piece gelatin capsules was about 240 billion capsules in 2004 to 2005; in terms of volume, these capsules formed 20 percent of the total oral dose market, second only to tablets (accounting for 75 percent of the total market) (in-Pharmatechnologist. 24 Aug 2005).
New trends, cost-effective capsule manufacturing, innovations and consumer preference are driving supplement manufacturers to shift from tablets to hard-capsule manufacturing.
Jason Provenzano is the executive vice president of Nutricap Labs , Farmingdale, NY. The contract manufacturing operation primarily manufactures nutritional tablets, capsules, powders, liquids and creams, but also offers label and packaging design services and order fulfillment services.
Subscribe and receive the latest insights on the healthy food and beverage industry.
Join 47,000+ members. Yes, it's completely free.
You May Also Like
---