GMP Warning Letter Latest Federal Flap for SEI
GMP Warning Letter Latest Federal Flap for SEI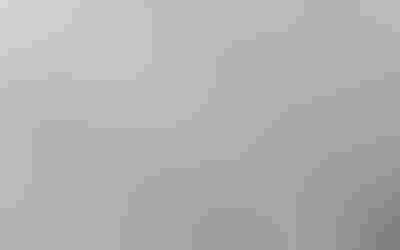 WASHINGTONThe latest in a growing list of federal trouble for Florida-based SEI Pharmaceuticals is a warning letter from FDA detailing several significant GMP (good manufacturing practice) violations that cause the products to be considered adulterated according to the agency. FDA accusations of adulteration is not a new problem for SEI, which was popped for sex supplement adulteration in 2008. Most recently, the company was sent a warning letter for its DMAA product MethylHex 4,2, which was followed immediately by a class action lawsuit in California.
The GMP violations cited in the letter included failure to establish written procedures for quality control (QC) responsibilities. FDA said its inspectors found the company's standard operating procedures (SOPs) failed to address procedures for material review, disposition decision-making, and approving/rejecting reprocessing. The agency also warned SEI about its  failure "to verify its finished batch of dietary supplements met established product specifications for identity, purity, strength, composition, and for limits on types of contamination that adulterate or lead to adulteration of the finished batch." FDA reminded SEI it must set specifications for each dietary supplement it manufactures and determine if these specs are met by testing finished batches. SEI also failed to establish lab procedures, including for tests to show product specs were met. Procedures were also missing for packaging and labeling, as well as for returned product. Specifically, FDA inspectors saw funnels and chutes (plastic and metal) with residues on them after they were supposedly cleaned. In addition to procedure, specs and documentation issues, FDA said SEI failed to adequately clean, sanitize and maintain equipment, tools and surfaces used to manufacture, package, label and store its products.
For each of these violations, FDA said the company's response to the 483 reports from inspectors was inadequate because it failed to provide supporting documentation of  corrective actions.
SEI recently received a warning letter in late April from FDA for the company's DMAA-containing product MethylHEx 4,2,which the agency said was illegally marketed, and for failure to submit a new dietary ingredient (NDI) notification to FDA. The letter also noted FDA does not consider DMAA a dietary ingredient because it is synthetically produced and is not from geranium oil, as claimed by SEI and the other nine DMAA marketers also receiving similar warning letters on the same date.
FDA's questioning, doubting the safety of DMAA, along with the U.S. military's banning the products from base stores formed the basis of class action lawsuits that followed immediately after the FDA DMAA warning letters. Each of the warning letter recipient companies, including SEI, were sued by California plaintiffs, each which argued the marketers falsely represented the product as safe, efficacious and natural.
This isn't the first brush with FDA or adulteration accusations for SEI. Following an April inspection of the company's facility, FDA asked the company in May 2008 to recall  all of its Xiadafil VIP Tabs because the product, which was marketed as a sex supplement, actually contained undeclared hydroxyhomosildenafil, an analog of sildenafil, the active ingredient in Viagra. The agency warned the undeclared ingredient may interact with nitrates found in some prescription drugs (such as nitroglycerin) and lower blood pressure to life-threatening levels. Florida state officials had already issued a "stop sale" action at SEI's distribution facility in Miami weeks earlier, requiring the firm to stop shipping he product and keep all remaining lots at the company's facility.  However, the company rejected the request to recall the product, and FDA sent U.S. Marshalls to the facility to seize the product. Officials seized $74,000 worth of product in that raid.
INSIDER's Take:
Facts speak loudly about this company. Not only are its violations in the hot zones of federal enforcement activitysex and sports supplement segmentsbut the company has shown repeated ignorance of the regulations (e.g., numerous fundamental GMP violations) and failure to properly respond to warning letters and requests from FDA, but it also was found to adulterate a dietary supplement with potentially harmful drugs and then fail to safeguard consumers with a requested recall. Federal officials had to seize products to safeguard the public. The ongoing issue with DMAA relative to the matter of synthetics is a valid battle ground for the supplement industry; however, SEI has shown it is a repeat offender and has a tendency toward trouble. It failed miserably at GMPs, has drawn federal ire for two hotbed category products, and it appears to have little respect for regulations and the industry's efforts to show itself as responsible. This company may well be a poster child for all that opponents see is wrong with the dietary supplement industry.
Subscribe and receive the latest insights on the healthy food and beverage industry.
Join 47,000+ members. Yes, it's completely free.
You May Also Like
---