FTC and FDA Share Priorities, Insights
FTC and FDA Share Priorities, Insights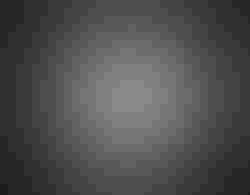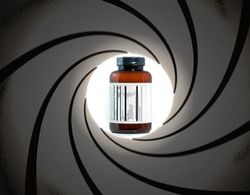 by Riëtte van Laack and A. Wes Siegner
FDA and FTC are willing to share their priorities for regulation of dietary supplements, if the industry is willing to take notice. At the Council for Responsible Nutritions (CRN) annual conference, David Vladeck, FTCs director, and Joshua Sharfstein, M.D., FDAs principal deputy commissioner, both shared insights worth of note.
For FTC, a continuing priority is advertising substantiation. In his speech, Vladeck stressed it is not just the ultimate advertiser that will be held liable for substantiation. In addition to the ultimate advertiser, those who are the source for the advertising claims, including ingredient suppliers and contract manufacturers, are responsible for claims that they make to their (trade) customers.
Vladeck also mentioned the new guidelines on the use of endorsements, which FTC intends to aggressively enforce. Any advertiser will be held to the same standard of substantiation of competent and reliable scientific evidence, including advertisers that use endorsements or testimonials. Vladeck acknowledged the recent court decision of the U.S. District Court for New Jersey in the Lane Labs case has raised questions about what constitutes competent and reliable evidence. Therefore, in future injunctive orders, FTC intends to provide more precise language to describe what type of evidence is required. What is clear from FTCs perspective is that evidence from one or two studies contradicting or inconsistent with the weight of the evidence is not sufficient to substantiate a claimeven when those studies are performed according to standard, reliable, scientific protocols.
FTC and FDA intend to increase their level of interagency cooperation. This increased cooperation is particularly evident in the area of enforcement activities directed toward dietary supplements that pose a serious health concern because they carry claims for serious diseases, such as cancer or the H1N1 flu. The agencies also intend to pursue dietary supplements that present undisclosed health risks because the products have been spiked with pharmaceutical substances, although both FTC and FDA are struggling with the best approach to this problem.
In his remarks, Sharfstein pointed out FDA is pursuing criminal investigations in the area of adulterated products. He further mentioned the dietary supplement GMP (good manufacturing practice) regulation and adverse event reporting (AER) requirements as potential tools to address the problem. In addition, Sharfstein suggested stricter enforcement of the requirement to notify FDA of intent to market a new dietary ingredient (NDI) might be an avenue to address the problem. Such a notification provides FDA with an opportunity to review the safety of a new dietary ingredient and its use.
Sharfstein also stated a notification is required for any NDI; however, under section 413(a)(1) of the Federal Food, Drug and Cosmetic Act, submission of a notification is not required if [t]he dietary supplement contains only dietary ingredients which have been present in the food supply as an article used for food in a form in which the food has not been chemically altered. Sharfstein also suggested guidance on what constitutes an NDI subject to notification may be forthcoming, and the agency intends to clarify its standards for such notifications. That said, the agency has been working on guidance in this area for years, and held a public hearing on this subject in November 2004.
The authors are with Hyman, Phelps & McNamara P.C., a law firm with primary practice focused on FDA and FTC regulatory and enforcement matters. Wes Siegner is a director at the firm and Riëtte van Laack is an associate with the company. This INSIDER contribution is based on a blogpost from the FDA Law Blog.
Subscribe and receive the latest insights on the healthy food and beverage industry.
Join 47,000+ members. Yes, it's completely free.
You May Also Like
---