Finding Your Way to the Finished Product
Finding Your Way to the Finished Product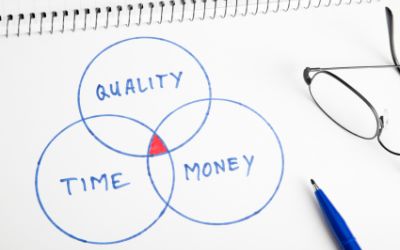 by Mark Sysler
Contract manufacturing, whether making capsules, bottling, creating liquids or packaging of any sort, has intensified in competition and become high on the GMP (good manufacturing practice) required list. This competition is good for the customer and good for the industry. Not so good are the companies taking short cuts and those not following GMPs as required. Headlines about product recalls, health hazards and other drama abound, with many of these problems directly attributed to poor manufacturing.
Great products made professionally should be the goal of every company and individual in the chain of production. Many complexities must be addressed along the way, including timing and cost. The issue of timelines is a tricky one, as many contract manufacturers do not hold in stock inventory or components for third-party customers. Established lead times must therefore take into account the complexities and time involved in acquiring and processing materials. While some customers have attempted to address economic challenges by requesting significantly abbreviated lead timesdown from the typical six to eight weeks to only three or fourno real shortcuts are allowed in this process, as illustrated below.
First, lets assume the manufacturer has efficient equipment on hand to produce the requested product(s). Next step in the protocol is receipt of materials, which, upon arrival, need to be approved and released by the quality control (QC) department. This involves, at times, not only reviewing documents, but also taking samples and having appropriate testing done such as high performance liquid chromatography (HPLC) or other technical evaluation. If a formulation has 20 to 30 ingredients, this procedure is done for each one, clearly a time-consuming and costly process.
Next, materials and components are pulled, weighed or counted, and sent to manufacturing. Production time is determined and the manufacturing is put into the production schedule. Most manufacturers dont pull materials and components and put them into production immediately. Some finished products (particularly extracts) take time to make. A custom extract could take between five and 10 business days to make due to process and excipients used.
Then, QC must test and approve the manufactured material before it is put into the finished product format. This additional procedure ensures the product made is the product ordered. The finished product is also tested for compliance with spec and micros. Cutting corners on this procedure compromises traceability, results in poor products, and may present a health hazard to the consumer.
Cost and time factors accompany the requirements for GMP and QC compliance. More testing is expensive and additional labor costs are inherent. However, this aspect of manufacturing is no longer an option; customers demand it and federal regulations require it. Marketers must increasingly plan inventory accordingly and look for partners who deliver quality, not short cuts.
Mark Sysler is the vice president of sales for Natural Products Packaging , a Hauppauge, NY-based contract manufacturer.
Subscribe and receive the latest insights on the healthy food and beverage industry.
Join 47,000+ members. Yes, it's completely free.
You May Also Like
---