FDA Warns Supplement Makers of GMP Violations
FDA Warns Supplement Makers of GMP Violations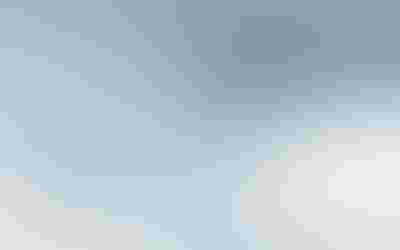 WASHINGTONFDA sent warning letters, posted online June 14, 2011, to four dietary supplement companies that were previously found to be in violation of cGMPs (current good manufacturing practices), and have not yet corrected the problems. Each of these companies received an FDA Form FDA 483, which lists violations found at inspections, and three of them issued inadequate responses, according to FDA.
These warning letters show FDA takes its Form 483s seriously and will follow-up with further legal actions when it finds cGMP violations are not corrected. Form 483s can show which GMP areas FDA is most interested in enforcing.
FDA warned Columbine Specialty Products Inc., Denver; Prostar Inc., Farmington, CT; Nutro Laboratories, a division of NBTY Inc., South Plainfield, N.J.; and Vita Pure Inc., Parsippany, NJ, for cGMP violations. All but Vita Pure responded outlining their corrective actions, but FDA found all of them to inadequately address noncompliance.
 FDAs December 2010 inspection of Columbine Specialty Products found it was in violation of Title 21, Code of Federal Regulations, Part 111 (21 CFR Part 111). Per Form FDA 483, the firm failed to provide records and verify that finished dietary supplements meet product specifications. Columbine responded on Feb. 1, 2011, but FDA found the response inadequate because it did not provide supporting documentation to demonstrate the steps the company said it took toward establishing finished product specifications, implementing a finished product testing program. The response also did not include documentation of established specifications per FDAs request.
Prostar Inc.s facility was inspected in November 2010, and the company was issued a Form FDA 483 because three of its supplements were manufactured in a way that violated cGMPs. Like Columbine, Prostar failed to establish product specifications for identity and strength, and it did not provide records to show it established such product specifications. Prostars Dec. 8, 2010 response was inadequate, according to FDA, because while the company said it would start sending samples to a third-party laboratory, it did not address the failure to establish product specifications nor did it provide supporting documentation of corrective action(s). Also, FDA noted Prostar failed to conduct appropriate tests to verify the identity of ingredients before used in finished products.  FDA also said quality control issues that the company said it corrected were supported with documentation.
Nutro Laboratories was found to be in violation of cGMPs during FDAs October 2010 inspection because it did not establish ingredient specifications to ensure purity, strength and composition for its Crospovidone dietary supplement, even after the company was warned by its supplier that the lot# PKVX09126031 contained high levels of the impurity peroxide. FDA noted the companys Nov. 22, 2010, response to the FDA-issued Form 483 was inadequate because it did not provide documentation to show that it updated the purity specification for peroxide. Nutros response said the company performed stability testing on the Crospovidone lot# PKVX09126031 and placed all dietary supplements containing Crospovidone lot# PKVX09126031 on hold while waiting for results, but did not indicate corrective actions for products manufactured in other lots FDA found were also contaminated. The October 2010 inspection found Nutro also did not establish the reliability of a certificate of analysis (COA) of one of its suppliers; and FDA said the companys response was not adequate because it did not clearly indicate what specifications were updated and if they were part of the companys supplier qualification program.  However, FDA did find Nutro corrected one cGMP violation by replacing the unreliable" data logger and creating a new standard operating procedure (SOP) for employees to follow regarding temperature monitoring.
FDA inspected Vita Pure in September 2010, and issued a FDA-483 because the company also failed to determine if two of its products met specifications for purity, strength and composition. Also, the company did not include required information in its master manufacturing record (MMR), such as a complete list of ingredients used in specified weights or measurements, a statement of yield for supplements at each stage of the manufacturing process, a description of packaging and representative label, sampling procedures, and corrective action plans to use when a specification is not met. The company also did not prepare and follow a written MMR for each dietary supplement it manufactures, and its batch production records (BPR) did not include complete information relating to the production. FDA said it is still waiting from Vita Pure to respond to the FDA-483 observations.
FDA gave each company 15 days to issue a response or face possible legal action.
Subscribe and receive the latest insights on the healthy food and beverage industry.
Join 47,000+ members. Yes, it's completely free.
You May Also Like
---