FDA Says NDI Guidance Helps Industry
FDA Says NDI Guidance Helps Industry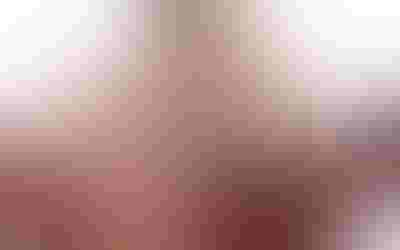 SALT LAKE CITYDespite a companys gut reaction to FDAs New Dietary Ingredient (NDI) Draft Guidance, FDA does not want it to fail, according to Daniel Fabricant, Ph.D., director, Division of Dietary Supplement Programs, FDA. In fact, FDA wants to work with companies as they submit NDI notifications, and the agency released the draft guidance because it wants companies to better understand the agencys expectations, Fabricant said at theUnited Natural Product Alliances (UNPA) two-day seminar on the Draft Guidance, July 26 and 27, 2011.
Theres a law on the books, and we expect people to follow the law." He said, adding, Industry embraced GMPs, and it should do the same with NDIs."
Fabricant also reiterated that the Draft Guidance is just thata draft and a guidance. He said no enforcement is tied to the document; he said authority came from the Dietary Supplement Health and Education Act of 1994 (DSHEA).
Since DSHEA, he said the natural product industry has only submitted 700 NDI notifications and 55,600 products are on the market. That fact plus trade publications that tout new ingredients that have not had NDI notifications leads the agency to believe many products on the shelves have gone to market without notification to FDA, which is required per DSHEA.
Fabricant said DSHEA 413(a)(2)  says NDI notifications are required for each supplement with an ingredient that was not marketed before DSHEAs passing, an idea contrary to many in the industry who feel DSHEA requires notification for new ingredients, not each supplement. Fabricant said if a supplement distributor or manufacturer has safety data on the dietary ingredients it uses, an NDI notification should not be an undue burden.
Fabricant also said a lack of records on old dietary ingredients (ODI) are a concern of FDA. He said DSHEA clearly set the cut-off date of Oct. 15, 1994, and companies need to have independent and verifiable information regarding marketing of ODIs to show they are not NDIs, and thus, do not require notification.
For further help with NDI notifications, Fabricant said companies can review some previous notifications on its website; however, audience members including Michael McGuffin, president, American Herbal products Association (AHPA), said the NDI docket is not well organized and its difficult to find information on FDAs website. Fabricant said FDA hopes to hear more about that during the 90-day comment period.
During the Q&A section, industry members were concerned with how FDA determines a dietary ingredient (DI), as many feel the Draft Guidance suggests synthetic botanicals and probiotics are not even DIs. Fabricant said ingredients need to be a DI before they can be an NDI. He said synthetic botanicals and probiotics may not lie in the diet, and thus may better fit into the food additive category.
Also in the presentation, Fabricant said:
NDI notifications are about safety, and this is not the place to offer health benefits on ingredients or finished products.

FDA believes to help reduce rogue companies because this is the only preventative control FDA has, and it believes NDIs and good manufacturing practices (GMPs) together can reduce adulteration in the industry.

Enforcement is a separate issue. He said he couldnt discuss what a ramp-up in enforcement of NDI notification compliance would look like. However, he said it probably wouldnt be within GMP inspections.

FDA wants to know if any part of the guidance is ambiguous via its comments system. Tell us what needs to be made clearer," he said.

Fabricant gave the industry a homework assignment: to read the Ephedra rule, which outlines the unreasonable risk" requirement FDA feels is necessary for NDI notifications.

Regarding FDA resources, Fabricant said, Everyone is worried about my workload." Audience members said several thousands of filings would now be required, which would strain the agency. Fabricant said FDA thinks it has the ability to handle the workload and will evaluate the situation if need be. He also said the Draft Guidance should help industry submit notifications that dont face FDA objection, making the process timelier.
Subscribe and receive the latest insights on the healthy food and beverage industry.
Join 47,000+ members. Yes, it's completely free.
You May Also Like
---