Emerging International Markets for Dietary Supplements
Emerging International Markets for Dietary Supplements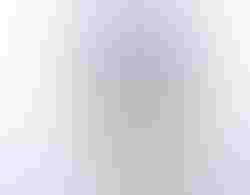 by Mark Mansour and John Venardos
Despite a global recession, Nutrition Business Journal estimated dietary supplement sales in the U.S. reached $25.2 billion in 2008. And, according to the Council for Responsible Nutrition (CRN), nearly two-thirds of American adults use dietary supplements. The growth is not limited to the United States, as the EU and Japanese markets have also been strong for some time, and the emerging markets, such as China, India and Latin America, among others, hold the potential for great growth. In fact, some experts predict by 2010, worldwide sales of dietary supplements are likely to reach a level of nearly $200 billion.
With this growth has come industry maturation. Recent headlines, as well as regulatory pressure, have caused the global market to begin evolving toward a more responsible paradigm, driven by manufacturers capable of meeting rigorous, federally mandated dietary supplement GMPs (good manufacturing practices) and of securing safe and unadulterated ingredients through an efficient global supply chain.
Perhaps the most critical growth factor is the future nature and scope of regulation and trade practices surrounding dietary supplements. The long-awaited adoption of the U.S. GMPs is being implemented on a phase-in basis for dietary supplement manufacturers and the regulations now apply to the majority of the industry. Additionally, the mandatory serious adverse event reporting (AER) requirement is having a dramatically positive effect, not only on consumer confidence in the United States, but on the status of U.S. supplement exports to international markets. For years, supplement manufacturers based in the U.S. have been subject to a litany of excuses from international regulators justifying unreasonable import controls, many of which were based on the absence of dietary supplement-specific GMPs. That excuse is no longer available. As all companies are phased in under the GMP system in the coming years, the argument in favor of more reasonable regulation should become even more persuasive to skeptics. Global GMPs are likely inevitable, given the determination by Congress and the Obama administration to impose traceability requirements and foreign inspections for food ingredient manufacturers and their suppliers in other countries.
At the same time, while the effort to ensure safety is a positive development for both producers and consumers, governments around the world must resist the disturbing trend toward protectionism in dealing with foreign imports. The global economic crisis has brought with it a palpable increase in thinly veiled restrictions based on alleged health concerns, which upon closer scrutiny have no scientific underpinnings. These practices are by no means new, and even the recent adoption by the U.N.-sponsored Codex Alimentarius standard development body of risk analysis principles governing dietary supplements have failed to dissuade some governments from attempting to interpose themselves into the marketplace, whether for philosophical reasons or to protect a local industry. There can be no justification for any nation to restrict the free movement of demonstrably safe dietary supplements, under any circumstances. Any other interpretation is a misreading of international trade law.
Industry growth is likely to continue, and the popularity of dietary supplements is likely to increase, especially in light of an increasing trend toward ensuring safe and wholesome ingredients and finished products throughout the global supply chain. In the end, a truly global trade in these critical products depends primarily on fair global trade practices. Once international standards and guidelines are observed, and reciprocity of treatment truly afforded dietary supplement products, the global marketplace will experience a genuine upward growth trajectory. The market potential is there; what remains is a conviction that trade and regulatory protections will be as fair and as robust as the marketplace they are designed to protect and nurture.
Mark Mansour is a partner with Bryan Cave International, and international counsel for the Council for Responsible Nutrition (CRN). John Venardos is the vice president, worldwide regulatory and government affairs, Herbalife International, and chairman of CRNs International Trade and Market Development Committee.
CRN and Virgo Publishing are co-sponsoring the Webinar, Emerging International Markets for Dietary Supplements: Opportunities and Challenges, on Wednesday, Sept. 30, 2009, from 2 to 4 p.m. (EDT). For more information or to register, click here .
Subscribe and receive the latest insights on the healthy food and beverage industry.
Join 47,000+ members. Yes, it's completely free.
You May Also Like
---