Dateline Investigates Supplement Quality, Dry Labbing
Dateline Investigates Supplement Quality, Dry Labbing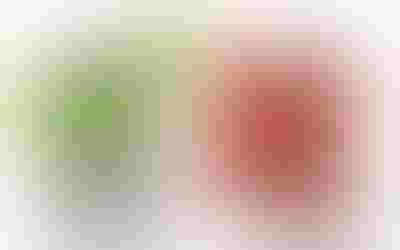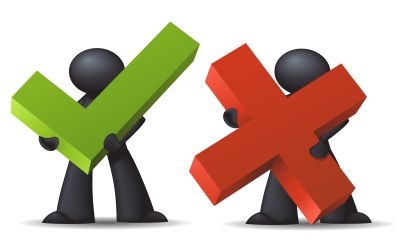 NEW YORKDateline NBC aired a feature last night, March 18, on dietary supplement safety, labeling, formulation and testing, focusing on a case from two years ago involving consumers who fell seriously ill after taking a product with mislabeled and dangerously high levels of selenium. The show also created a fake company and two fake, adulterated products, which they sent to industry labs to see whether the labs conducted appropriate tests and found the obvious adulterants or if they "dry labbed" the tests and produced clean results without actually conducting the tests.
The show opened with a discussion of the case of Total Body Formula, a weight-loss product that was linked to rapid hair loss, joint pain, kidney failure and heart problems in customers who took the liquid supplement about four years ago. In the show, several customers talked about their immediate and serious health problems after taking the product, and the fact that neither doctors, the retailer nor the manufacturer provided any answers as to why they were falling so rapidly ill. According to Dateline, the product was sold at GNC stores, featured a detailed ingredients list and was marketed as being backed by scientific testing.  At some point after people fell ill, GNC removed the product from the stores.
After numerous serious adverse event reports surfaced, FDA warned consumers in March 2008 to avoid taking this product, which was distributed by Total Body Essential Nutrition of Atlanta to a region including Alabama, California, Florida, Georgia, Kentucky, Louisiana, Michigan, Missouri, New Jersey, North Carolina, Ohio, Pennsylvania, Tennessee, Texas and Virginia. FDA conducted lab tests on the product, looking for a reason behind the health problems, including possible high selenium content. Results showed high selenium (40,800 mcg, more than 200 times label claim) and chromium (3,426 mcg, 17 times more than recommended intake). The product was recalled in 2008.
Total Body said its contract manufacturers mistakenly put higher amounts than requested, but those companies, Texamerican and Wright Enrichment, said they produced the product to the specifications provided. Dateline said the mistake was a substitution of mg for what was supposed to be mcg. The show also argued the ingredient levels should have been tested by all the companies involved, and any suspicions of too high levels should have been voiced and handled appropriately. They played a clip from an interview with a worker at the blending facility, who said his team filtered out odd black flecks in the material using panty hose. They said after reports of illness surfaced, a supervisor noticed the selenium levels were too high. But instead of issuing an immediate recall, the product was distributed.
More than 200 lawsuits against the companies were settled in 2010. In a statement submitted to Dateline, Wright Enrichment said it produced the product for Total Body for years without incident, but in 2007 Total Body changed its contract manufacturer to Texamerican for cost-cutting reasons. Wright said Texamerican tried to reverse engineer the product blend, rather than pay to secure the original premix blend. Texamerican bought some blend from Wright, which said it produced the blend exactly to specs provided by Texamerican, which "unfortunately...was high in selenium." Wright said it provided Texamerican numerous statements of the exact ingredient list and levels. Wright said it did not know how this premix would be used once it sent it to Texamerican, and Wright had no right to issue any recall after the illnesses came to light. It argued if Texamerican had only asked Wright for its previous Total Body Formula premix, the product in the recalls and adverse edvent reports (AERs) would have been produced with safe ingredient levels.
Wright further reported Texamerican gave the product to several employees, who immediately fell ill; upon seeing this, other employees refused to take the supplement. "In sum, Texamerican failed in its attempt to reverse engineer the vitamin-premix blend it asked Wright to produce, then with knowledge the product it had manufactured made people ill, Texamerican released it to Total Body as fit for human consumption," Wright said in its statement.  Wright also noted while both Total Body and Texamerican accepted no responsibility in the lawsuits, Wright admitted it should have raised questions about the potentially unsafe mineral levels being ordered and should have refused to blend the product. It further argued a secret deal between Total Body, Texamerican and the plaintiffs was negotiated before the jury verdict and was kept from Wright Enrichment.
For its part, GNC said the product was only offered for sale in 50 of its 5,000 stores, and the product was troubled by a manufacturing error, not a contamination issue. They further said this error was before the dietary supplement good manufacturing practices (GMPs) went into effect. GNC said it removed the product from store shelves as soon as it learned of the problems, which was four years ago, and hasn't sold the product since.
Dry Labbing?
Dateline investigated how a grossly high and unsafe level of an ingredient could make it all the way through the entire chain of production to the retailer and consumer. It interviewed Frank Jaksch, co-founder of Chromadex, a reputable lab in the supplement industry. Jaksch said one of the problems is dry labbing, when a sample comes into a lab for testing, but it is cast aside without testing, and results are made to match or closely adhere to what the customer wants or what is on their supplied certificate of analysis (CoA). He defended the industry to Dateline, saying there tons of honest labs working on supplements; after he checked testing results from various labs, he became suspicious some of them were a front, pretending to do testing but just "rubber stamping" the results. Jaksch spoke with INSIDER recently about the topic of dry labbing, and how to ensure you're working with a quality testing lab.
To investigate the practice of dry labbing, Dateline created a fake supplement company, Life Root Naturals, and two productsBurn, a natural weight-loss product, was purposefully spiked with very high amounts of selenium and sibutramine, while Kelp, a green foods product, was spiked with very high levels of the heavy metals arsenic and lead. They asked numerous labs to test the formulations, even indicating which potential contaminants to look for. Most of the labs found the contaminants and some warned of the potential problems with such contaminants and levels. However, Atlas Bioscience returned results very close to the false CoA
provided by Chris Hansen, who was masquerading as a Life Root Naturals' executive. Hansen said on the arsenic levels, Atlas missed the real levels "by a mile," returning a result virutally matching the CoA. 
On the contaminant levels, Dinesh Patel, Ph.D., chief chemist at Atlas, told Hansen, "Absolutely, these are all perfectly normal." When told the company was really Dateline posing as a real company, Patel accused NBC of misleading him.
Dateline talked to Daniel Fabricant, Ph.D., head of dietary supplements for FDA, who said the agency has been seriously cracking down on supplement contamination, but they are more focused on manufacturers than labs. Hansen noted the problem areas of the supplement industry, relative to contamination and adulteration, are weight management, muscle-building and sexual function products. The show also noted FDA has only 22 staff at its headquarters working on dietary supplement industry oversight.
The Council for Responsible Nutrition (CRN) reminded, under the new GMPs, manufacturers and distributors (the company whose name is on the bottle) are responsible for ensuring their products fully meet those GMPs, which includes making sure the labs you hire are providing accurate results.  "Although companies may not find it practical to go to the extent that Dateline went to, you should qualify the lab before you hire it," said Steve Mister, president and CEO of CRN, who suggested companies can send test samples to a lab before hiring them, and send the same sample to several labs to compare results. 
Mister offered other tips, such as  talking to colleagues at other reputable businesses and see who theyre recommending.  "One of the reasons companies join trade associations is so they have a network of companies and relationships they can count on," he noted, saying it does no one in the industry any good to have any company come under fire for dry labbing.  "The SIDI Work Groupa self-regulatory effort of three trade associations, including CRN,is a great example of developing best practices and where you can get information on how to qualify vendors and suppliers you do business with."
He also recommended making sure a lab is real, not a store front.  "Insist on taking a tour and talking with the staff who will actually perform the analysis," he suggested. "And just like you would do with anything in your lifewhether its kitchen renovations, car repairs, or selecting an ingredient supplierwhen you choose a lab, be aware that the cheapest price is not always the best choice."
Reaction from Industry
Industry trade groups the Natural Products Association (NPA) and CRN were not interviewed on camera, but supplied statements to Dateline, which briefly aired snippets of the statements. CRN said it takes the fraudulent practices seriously and urges FDA to use its full legal authority to address the issue and any companies involved. NPA said it is also concerned about this issue and supports government action on this issue. "Fortunately, consumers are smart enough to understand that a few or occasional lapses in quality assurance should not translate into suspicion of an entire category of products, especially one with a strong history of safety," said Jeff Wright, president of NPA, in the statement. "Otherwise, people may not eat eggs, spinach, tomatoes or pistachios today.
 He also reminded selling contaminated or adulterated products is illegal, and such products are not dietary supplements, but are drugs, and they have no place in the legitimate marketplace.
Mister echoed these sentiments. "By law, every single bottle of dietary supplements should contain what is on the label and what is on the label should be in the bottle," he assured. "We call on FDA to take strong enforcement action against both the companies and the testing labs who do not make safety their top priority, and we advise consumers to choose wisely when purchasing supplement products; ask your healthcare practitioner what supplements are right for you, buy from companies with strong reputations, and seek out products from companies you know and trust."
For  more information on dietary supplement GMPs and quality control, check out INSIDER's feature "Are You Ready for  GMP Inspection," which includes links to additional resources.
For information on improving quality control and meeting GMP regulations, consider the GMP workshops at SupplySide MarketPlace in New York City, May 8 and 9. For more information on the workshops, which are conducted by reputable third party testing organization NSF-DBA, visit the SupplySide Marketplace website.
Also check out VIRGO's best-selling video, "GMP Compliance and Contract Manufacturers: The Legal View, at the SupplySide Store." The video features Mark A. LeDoux, CEO and chairman of Natural Alternatives Intl. Inc., and Marc S. Ullman, partner, Ullman, Shapiro and Ullman LLP.
Subscribe and receive the latest insights on the healthy food and beverage industry.
Join 47,000+ members. Yes, it's completely free.
You May Also Like
---