Choosing the Best Microbial ID Contract Lab
Choosing the Best Microbial ID Contract Lab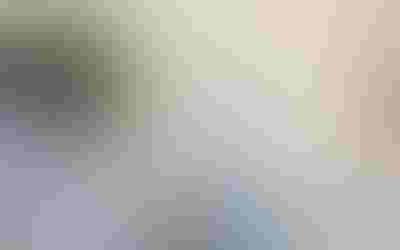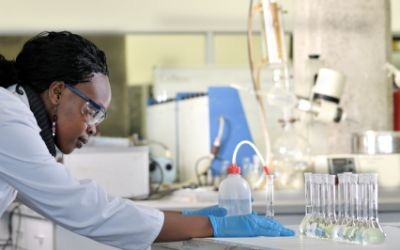 by Mark Calmann
Outsourcing cGMP (current good manufacturing practice) contract testing services has become routine practice for many organizations in order to compensate for downsizing of internal resources. Outsourcing can drive cost savings, increase operational efficiency and leverage internal resources to focus on core competencies. In addition, with higher levels of regulatory scrutiny, the flexibility to outsource key testing services to a cGMP contract laboratory can save the organization investment monies needed to meet regulatory statutes.
To justify a decision to outsource, an accurate analysis by the organization's technical, quality and financial team is required. Presented below are six critical elements to evaluate a contract laboratory service for microbial identifications.
1. What is the focus of the library database for identifications, environmental monitoring or clinical diagnostic?
A contract laboratory must understand a company's business model and work with it as a strategic partner, not just a service provider. The laboratory must provide in-depth technical expertise and test methods designed to effectively and consistently give the most accurate species level identifications. This information is a critical regulatory requirement for tracking and trending events, managing risk and implementing appropriate corrective actions. The library database used for microbial identifications has the greatest impact on the accuracy, reproducibility and cost. Database libraries that are deficient will lead to errors in species level identifications or inconclusive results that will directly lead to higher costs due to additional testing needed. For superior service, the contract laboratory should perform under strict cGMP validation processes. It should incorporate frequent library updates to encompass taxonomic changes and the addition of novel organisms. Library species coverage should be reflective of the most frequently occurring organisms in a manufacturing environment. Libraries must go well beyond the in vitro diagnostic or clinical pathogens for the greatest ability to achieve a correct species-level identification.
2. Does the technology meet or exceed performance expectations?
Many technology platforms are available for microbial identifications: phenotypic systems that rely on biochemical reactions, mass spectrometry (MALDI-TOF) systems that analyze ribosomal protein spectra and DNA sequence-based systems. The goal is finding the right platform for microbiological identification that is accurate, robust, reliable and reasonably priced. Objectivity is required to analyze and interpret product claims against historical performance indices to determine the right outsourcing solution. In addition, some criteria to consider in a technology evaluation are: performance indices such as error rate, retest rates, accuracy, growth requirements, sample preparation methods, system limitations and time to first results.
3. Does the testing and documentation adhere to cGMP guidelines?
It's necessary to conduct an on-site vendor qualification to ensure the service provider has implemented a comprehensive quality management system. Auditors must ensure the service provider complies with and conforms to the regulations, that standard operating procedures are in place from sample receipt to report generation. The ability of the service provider to provide a summary report listing the organisms encountered at the facility and the frequency of occurrence is especially important for tracking and trending purposes. Manufacturers must demonstrate environmental control of their facility.
4. Can the provider meet turnaround time requirements?
Business needs are dynamic. Any reliable contractor will know its volume capacity limits and operational constraints to deliver timely results. Volume capacity, sample preparation and testing methods can drive turnaround times. The supply chain demands faster results to release valued inventory. The platform used for identifications can dictate the turnaround times before a result is available. The timing of reactions can be variable, but also dependent on growth parameters. As an example, most phenotopic systems often require off-line testing such as Gram staining, oxidase and coagulase tests prior to determining the appropriate test card selection for an identification to be made.  Contrary, genotypic and proteotypic methods of identification are tested directly and not dependent on ancillary tests, shaving time off of the process to provide more rapid and accurate results.
5. Are sample preparation and shipping methods convenient?
When enlisting the services of a contract laboratory, ease of use is an important consideration. Sample preparation and requisition forms should not hinder ones ability to send microbial samples for identification. Sample preparation methods are driven by the methodology. For example, phenotypic methods require a live culture plate or slant, shipped overnight. Alternatively, a viable colony is not required for genotypic methods. For this reason, alternative shipping methods can be utilized such as FTA Elute Micro Cards, DNA extraction preparations or ethanol preparations for isolates. These alternative shipping methods save shipping costs, but also allow for original sample plate retention. In addition, the ability to use web-secure communication that is 21 CFR 11 compliant for requesting sample identification testing and the reporting of data also results in time and monetary savings.
6. Can the provider offer a sample identification price comparison?
Managements support for outsourcing requires a financial analysis to demonstrate a cost. Financially, a company needs to do more than compare annual reagent and consumable costs versus outsourcing prices to determine true cost per sample or reportable identification.
The benefits of outsourcing require a complete and thorough analysis of performance, quality, service and pricing. This allows a company to make an informed decision on the return on investment. By making the right strategic sourcing decisions, organizations can achieve more accurate results, cost reductions, improved efficiency and overall brand protection.
Mark Calmann has more than 30 years of marketing and product management experience, working at Accugenix Inc., BioMedical Consultants LLC., Cerionx and Johnson & Johnson. He has cross-sector experience including international commercial development strategies, marketing management, product life cycle management and technical marketing.
Understanding the Economies of Outsourcing
For more on the cost considerations in outsourcing lab testing, check out INSIDER's digital issue "Understanding the Economies of Outsourcing," offering a cost-benefit analysis of outsourcing contract manufacturing. Consultant Mark Becker explores key questions for a dietary supplement company to ask, how to audit potential partners and more when it comes to the decision to outsource manufacturing ; Mary Mulry, owner of Foodwise, addresses general issues regarding the economics of testing in-house versus outsourcing ; and senior editor Steve Myers discusses how partnering with a contract research organization (CRO) can save time and money.
VIRGO also offers two On-Demand videos related to GMPs, "GMP Compliance and Contract Manufacturers: The Legal View," and "The FDA Speaks on GMP Inspections."
Subscribe and receive the latest insights on the healthy food and beverage industry.
Join 47,000+ members. Yes, it's completely free.
You May Also Like
---