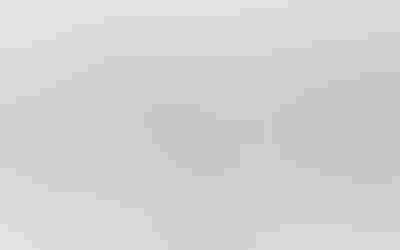 by Thomas Jahn
Although pills and capsules are the most widespread delivery system for dietary supplements, a whopping 40 percent of the population actually experience difficulties in swallowing pills, and many of those simply decide not to take them at all.
Over the past decade, the functional-food category has definitely found its place in the spotlight, and has already gained a strong foothold in the market through delivery systems, such as beverages, bars and other food options. However, as this market begins to slowly stagnate, companies are searching for new delivery systems that can pack an efficient dosage and still provide the end-consumer with a high level of convenience. One of the more favored categories is confectionery. New product introductions have exploded in number since 2007, in comparison to the traditional side of the confectionery industry.
Some of the factors that have contributed to this rise in functional confectionery include:
The proliferation of non-sugar sweeteners

Convenience of confectionery products versus food and beverages

New, more exciting flavor combinations

Confectionery having better taste-masking capabilities than food and beverage

Baby Boomers seeking more youthful products
As of 2008, the global functional confectionary market has been dominated by Asia, Europe and North America. Of the confectionery sub-categories, the one showing the most promise is chewing gum, exhibiting a product introduction rate almost five times higher than other confectionery sub-categories (e.g., mints, chocolate, boiled candy, etc.). This is a result of the strong foothold non-sugar sweeteners have gained, especially in the chewing-gum category compared to other confectionery categories. Thus, chewing gum has, for a while, been the more healthy confectionery option, which is a solid match with the health benefits and claims presented by functional ingredients.
Furthermore, a high level of acceptance among consumers aged 18 to 54 has been demonstrated in a study by the NPD Group, where they rank chewing gum as the most preferred snack choice. Another advantage of functional chewing gum is its convenience. In comparison with previous generations, free time has become a scarce resource, and therefore very valuable. Thus, convenience is a big selling point catering to consumers who seek products that provide a quick energy boost when concentration levels are getting low.
As an active-ingredient delivery system, chewing gum has quite a few inherent health benefits not found in other delivery systems. The benefits can be traced back to the action of chewing, and include:
Oral Care: While chewing gum, increased levels of saliva flow through the mouth which helps maintain good oral hygiene.

Focus and Concentration: Studies have shown subjects are more focused and concentrated while chewing gum.

Weight Management: The action of chewing gum burns 11 calories an hour, and has a significant impact on subsequent caloric intake.
Many chewing gum producers serve the nutraceutical arena. However, new technologies offer inroads into the market. Gumlink A/S developed a patented technology to produce dual-layered compressed gum, which is characterized by combining two layers, one with the gum base and one with mint, which makes possible to include active ingredients into chewing gum in an efficient way.
The patented production process employed in the manufacturing of the chewing gum is a dry and cold one, which enables heat- and moisture-sensitive ingredients to be protected, keeping them active until consumption. In addition, the separation into two layers makes it possible to include different ingredients in separate layers. This gives the gum the ability to contain ingredients that otherwise would have been activated prematurely in a single-layer gum. The two-layer composition is also ideal for managing the release profile; for example, vitamins could be loaded into the gum base for a slow release to optimize the taste sensation, while performance ingredients could be packed into the mint layer, ensuring fast dispersion. Furthermore, the powder format of the gum base allows for a faster release rate of active ingredients compared to ordinary chewing gum.
Thomas Jahn is involved with the business development of Gumlinks nutraceutical department. He can be contacted at [email protected] , or visit Gumlink.com .
Subscribe and receive the latest insights on the healthy food and beverage industry.
Join 47,000+ members. Yes, it's completely free.
You May Also Like
---