cGMP Violations Lead to Prison Term
cGMP Violations Lead to Prison Term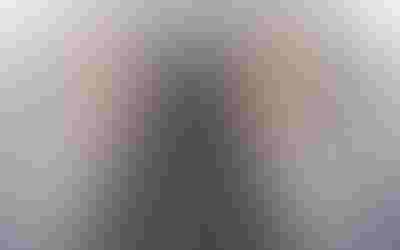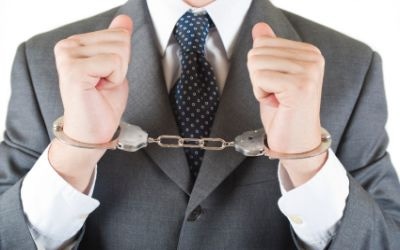 WASHINGTONFailing to follow cGMPs (current good manufacturing practices) landed three supplement company workers behind bars after a judge from the New Jersey District Court sentenced New Jersey-based dietary supplement companies Quality Formulation Laboratories Inc. (QFL) and American Sports Nutrition Inc. (ASN), as well as their owner, Mohamed S. Desoky, and managers, Ahmad Desoky Esq. and Omar Desoky, for multiple counts of criminal contempt of court.
After failing GMP inspection and signing a consent decree that required defendants shut down their manufacturing operation and not reopening without getting FDAs approval, Ahmad Desoky and Omar Desoky assisted their father, Mohamed S. Desoky, in violating the order, according to the alleged criminal contempt charges.
The defendants businesses manufactured and distributed food products and supplements, including protein powder mixes sold in health food stores, as well as other powder mixes and dietary supplements. The defendants products were distributed under the ASN brand to locations throughout the United States. 
The complaint in the civil case that led to the court order alleged that the defendants, which included Mohamed S. Desoky, QFL and ASN, adulterated food by manufacturing them without following FDA cGMP requirements. The complaint alleged the defendants caused misbranding of food because the food contained milk, a major food allergen, not declared on the product labels. The civil complaint went on to allege that defendants failure to have adequate sanitizing and cleaning operations and follow their own procedures for manufacturing products on dedicated equipment may have led to food being cross-contaminated.
The civil complaint also alleged that during an FDA inspection of the defendants facility in January 2009, FDA investigators observed a dead rodentcut in halfon a blender motor platform; a dead rodent, surrounded by rodent excreta pellets in an area used to store near-finished product; and, on two occasions, a live rodent running through the blending room.
The petition for criminal contempt charged all five defendants with violating the decree almost immediately upon its entry by setting up operations at a separate location in Congers, NY, to which they transported their employees and equipment. In addition, the petition alleged that the defendants violated the decree by failing to notify FDA of the relocation of their operations. On June 1, 2011, a jury found all five defendants guilty of these charges.  
The petition also alleged that QFL, Mohamed S. Desoky, Ahmad Desoky and Omar Desoky continued receiving and manufacturing operations at their Paterson, NJ, facility despite the courts order.  These defendants were found guilty of this charge as well.  
Finally, the petition alleged that QFL, Mohamed S. Desoky, and Ahmad Desoky received and distributed product at their Paterson facility between September 2010 and January 2011, in violation of the courts order. The jury found these defendants guilty of this count.  
On Nov. 30, Chief Judge Garrett E. Brown Jr. sentenced Mohamed S. Desoky to a term of 40 months in prison, three years supervised release and a fine of $60,000; Ahmad Desoky Esq., to a term of 34 months in prison, three years supervised release and a fine of $12,000; and Omar Desoky to a term of 34 months in prison and three years supervised release.  In addition, Judge Brown ordered QFL and ASN to pay criminal fines totaling $1 million, and placed them on probation for a period of three years.  All defendants, the individuals and the corporations, were prohibited from doing business in the dietary supplement industry during their periods of supervised release or probation unless they first obtained FDA and court consent.  Ahmad Desoky was barred from practicing law during his period of supervised release.  
In imposing sentence, the court commented that defendants criminal contempt was unique in its persistence and scope. After FDA found egregious sanitation and manufacturing problems at the defendants facility, we obtained a court order requiring the defendants to clean up their act," said Tony West, Assistant Attorney General of the Civil Division of the Department of Justice.  Instead of complying with that order, the defendants thumbed their nose at it and continued distributing product.  The courts appropriately stiff sentences in this case make clear the lesson:  If you jeopardize the health and safety of the American people, we will hold you accountable."
Subscribe and receive the latest insights on the healthy food and beverage industry.
Join 47,000+ members. Yes, it's completely free.
You May Also Like
---