Blending Can Make or Break Your Products
Blending Can Make or Break Your Products
Three steps to a uniform powder blend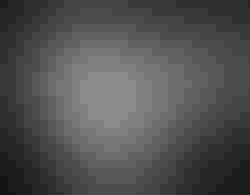 by Jeffrey Reingold, Ph.D.
Blending is one of the most crucial, though often underestimated, steps in the production of pharmaceuticals and dietary supplements. The purpose of blending is to create a uniform mixture of various ingredients. Sounds easy enoughadd material to a blender, mix for several minutes and its done. Needless to say, it is far more complicated.
Meticulous blending processes are absolutely essential for a products uniformity. In fact, a uniform blending of dry powders is one of the most critical properties of a superior tablet or capsule. It also plays a key role in efficient manufacturingand is becoming an increasingly important component of the packaging process with the emergence of new product-delivery forms.
To ensure uniform blending of powders, manufacturers must take careful steps in three key areas:
1. Raw Materials
During the blending process, the ingredients of a drug or dietary supplement see each other for the first time, and each property of the raw materials (whether active ingredient or excipient) plays a significant role in the success of the blending process. By far, the most important factor in blending is the raw materials and the properties they possess. Manufacturers must understand the myriad physical characteristics of the raw materialshow they flow, their density, crystal shape, moisture, cohesion properties and particle sizeto create a uniform blend. Several steps must be taken to gain this understanding.
For example, at the initial stages of production, the manufacturer should request the Certificate of Analysis (C of A) for each active ingredient and excipient, in addition to samples of each material from representative commercial batches. The C of A provides a general idea of what the material will be, and physically seeing the material permits a review of how it flows by itself and how it mixes with other ingredients.
Many raw material suppliers will create particle size specifications specific for the customer, allowing manufacturers to make sure they receive high-quality, consistent material. Sometimes overlooked, this is a standard practice that affords manufacturers more control of incoming raw materials.
Bottom line: Consistency and regularity in particle size will enable a better blending of powders, leading to less segregation and, in the end, a higher-quality product.
2. Equipment
The industry uses several types of blending equipment. All possess individual strengths, but the key to success is upkeep. All blenders must be installed properly following an Installation Qualification and Operational Qualification (IQOQ). Verification of equipment and instruments is a fundamental link in the quality chain. Maintenance of equipment, including cleaning, is also important. Inadequate cleaning can result in contamination of the product.
Bottom line: Routine maintenance will ensure equipment is functioning properly and is producing consistent batch results.
3. Blending Time and Fill Levels
Although not a physical attribute of the raw material, blending time and fill levels in the blender also play a significant role in the quality of the final blended material. All blenders have a recommended working capacity, which allows the material to properly mix and move throughout the blender. Loading too much material in a blender to increase production can instead lead to segregation and poor mixing.
Monitoring and testing different blending times confirms content uniformity and allows the manufacturer to optimize the time the material is in the blenderpotentially saving production time.
Bottom line: Blending time is not standard and will differ from product to product. Manufacturers must monitor the bulk density of each product and sample each blend, making case-by-case decisions on blending times and fill levels.
Emerging Opportunities
Aside from tableting and encapsulation, uniform blending is becoming increasingly critical in the packaging process as well, thanks to a novel delivery form quickly gaining notoriety: the stick pack. Market demand is rapidly increasing for this single-dose package of powder products, which is convenient for consumers to carry and consume. Consequently, more products are being launched and re-invented in this dosage form. This is where consistent blending becomes a critical step in the packaging process. A uniform powder blend is mandatory to ensure the product flows well into the stick pack to maintain speed of packaging. Any segregation or flow issues with the powder will cause the output of production to suffer.
By way of example, consider how Contract Pharmacal Corp. (CPC) recently partnered with a large pharmaceutical company to help create a stick-pack product that was to be marketed with high volumes. Step one was to ensure the right mix of uniform particles, enabling a smooth development timeline. This included assessing blend fill sizes and creating commercial batch sizes based on the bulk density of the final blend, ultimately saving production time. An important element was continuous testing of content uniformity to identify optimal blend time of the mixing step. By creating uniform blend, the powder flowed well into the stick packs, enabling CPC to run the packaging machine at high speeds to meet the customers demand. By following these careful steps, the product moved from development through commercial production successfully without segregation or packaging issues.
The success or failure of pharmaceutical or dietary supplement projects hinges on uniform blending in production. Manufacturers must take a series of careful steps to ensure a uniform blend, which ultimately and consistently helps ensure the quality of the finished tablets, capsules and other delivery systems.
Jeffrey Reingold, Ph.D., is director of research and development of Contract Pharmacal Corp. (CPC), a contract manufacturer that has been developing, manufacturing and packaging dietary supplements, prescription pharmaceuticals and over-the-counter drugs since 1971. Contact the company at (631) 231-4610 or CPC.com .
Subscribe and receive the latest insights on the healthy food and beverage industry.
Join 47,000+ members. Yes, it's completely free.
You May Also Like
---