Audits Help Build Successful Contract Manufacturing Partnerships
Audits Help Build Successful Contract Manufacturing Partnerships
Even though the Industrial Revolution has past and society is well into the information era, there is no substitute for a brand holder meeting its contract manufacturer face to face, seeing the products being produced and personally knowing the recipients of electronic correspondence.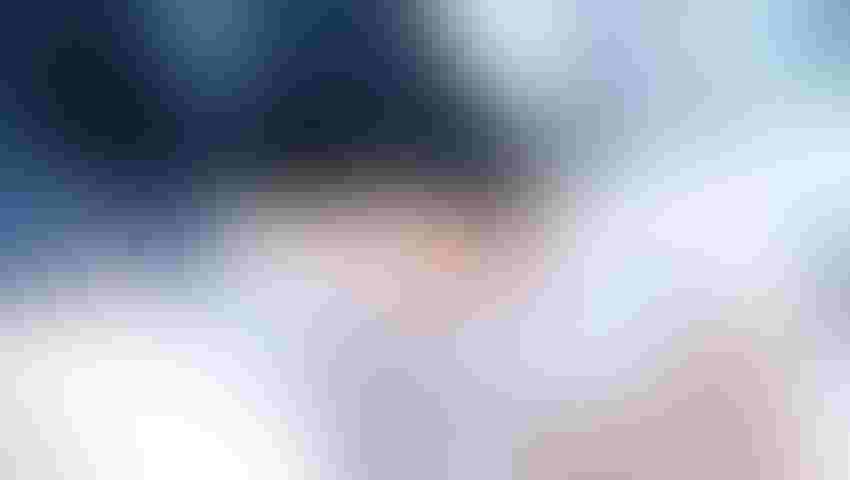 It takes more than the swipe-right mentality of the information era or an e-library repository full of unicorns and rainbows of transparency and accountability to achieve a successful contract manufacturing partnership.
The current regulatory climate has offered guidelines on how to qualify vendors by a combination of their participation GMP (good manufacturing practice) attestations, confirmatory product testing, self-assessment questionnaires, GMP agreements and on-site visits. However, carrying out these due diligence activities doesn't directly translate to a successful business partnership.
The bulk of the manufacturing partnership regulatory requirements can be achieved by verifying the reliability of a company's certificate of analysis (CoA) and establishing a GMP agreement. These two activities are easier said than done because they require an on-site visit for the brand holder to truly gain awareness of the manufacturer's competency.
Obtaining a proper understanding of a manufacturer's capabilities goes beyond advertisements, sales pitches and costs. This is where a GMP business relationship begins. When it comes to a site visit, send a well-trained individual who has experience in manufacturing and the relevant regulations.
Regardless of the firm's media hubbub and ready-to-access documentation providing a theoretical appearance of being a good fit for a brand, product and budget, no repertoire of emoticons is long enough to replace a personal meet and greet. Seeing a firm puts into context the details that are missed with a questionnaire, third-party GMP scheme report and establishment inspection report.
Meeting on-site exposes the firm's true capabilities and business model. It will demonstrate whether the firm maintains organization and cleanliness, and treats its personnel in a way the finished brand supports. Many product brands boast a public image. It may not be purported on the product's principle display panel, but these mission statements are often bigger than the company's square footage (e.g., it is committed to the environment, sustainability, families and communities, etc.).
This is the type of information that doesn't transcribe well onto GMP certification or an agency's inspection report. However, such information is vital to a successful, long-term business partnership, which includes the health of the business, real-time compliance with GMPs and good documentation and laboratory practices, handling of complaints and mitigating product defects.
The phrase "health of the business" is a broad term that encompasses personnel, equipment and facility. Directly meeting staff and having them demonstrate their passion and commitment to the finished products brings humanity and kinship not afforded in a report. This relationship connection typically isn't achieved via digital correspondence. Speaking with staff can reveal employee turnover rates and which departments experience the most turnover. If a firm has trouble retaining staff, bigger issues may be present with management or the business model.
Seeing the equipment and facility firsthand provides an opportunity to ascertain how invested executive management is in the well-being and future of the company. Firms that are not reinvesting capital back into equipment, instrumentation and facilities are phasing themselves out. There must be confidence in the longevity of the business to build a successful partnership.
Observing how well equipment and facilities are maintained conveys a message about the work environment. Firms that keep clutter and allow disorganization to accumulate will take a lackadaisical approach to making products.
A review of their GMPs, documentation and laboratory practices provides insight into the process controls steps necessary to ensure quality. Brand owners must have insight into their consumers' feedback and the ability to see the facility, understand how product is produced and the number of process deviations to make a firsthand determination of whether the contract manufacturer is aligned with consumer perception.
Observing documentation being completed contemporaneous with the production activities can only be confirmed on-site. This speaks to the pace of production, training of staff and commitment to regulations.
An on-site audit of the laboratory gives insight if data produced is scientifically valid. If the in-house laboratory is poorly run, then the firm should not test components and products. In this case, brands will require samples to be allocated to contract laboratories.
When the brand owner has a complaint, it can request an investigation into the root cause. The on-site visit will provide a better understanding into a contract manufacturer's processes, and if it has enough staff, complete documentation and meaningful records necessary to thoroughly investigate a complaint. If the health of the firm isn't well, continuous improvement is unlikely to happen and complaints are unlikely to be resolved.   
Once the evaluation is complete, an earnest GMP manufacturing agreement can be drafted. This agreement is more than restating GMP references and defining company responsibilities. This is where the manufacturing firm's history and elucidated vulnerabilities are highlighted without directly stating they are deficient. This is the opportunity to justify a brand is engaging the firm to make its product, despite publicly or privately known vulnerabilities. 
Even though the Industrial Revolution has past and society is well into the information era, there is no substitute for a brand holder meeting its contract manufacturer face to face, seeing the products being produced and personally knowing the recipients of electronic correspondence.  Staying involved in the manufacturer's business and openly communicating improvement opportunities and accomplishments is a surefire way to have a successful business partnership. Call it the human touch!
EAS (easconsultinggroup.com) independent consultant Timothy Stewart has a master's degree in philosophy and chemistry from the University of Southern California and a bachelor's degree in chemistry with a minor in biochemistry. He has been a consultant with EAS for four years, working with clients on GMP (good manufacturing practice) issues, quality control (QC) and compliance. Most common applications are raw material or finished product specifications, scientifically valid test methods, serious adverse event reporting (sAER), product whitepapers, retail labeling, Proposition 65, GMP and employee training. He is a former QC manager for Paragon Laboratories in Torrance, California, where his responsibilities included assuring GMP compliance. An accomplished athlete, he is a former professional cross-country mountain bike racer who qualified for the 1996 Olympics!
Subscribe and receive the latest insights on the healthy food and beverage industry.
Join 47,000+ members. Yes, it's completely free.
You May Also Like
---