Allergen-Free Product Formulation
Allergen-Free Product Formulation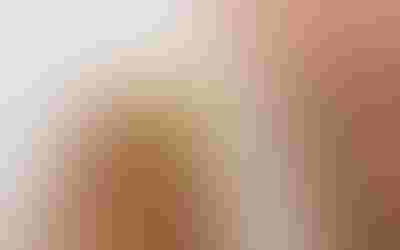 At Natural Products Expo West in March 2010, the aisles were filled with free products. It wasnt just the sample sizes; manufacturers in every aisle were touting natural offerings that were free of common allergens. In particular, gluten-free could be seen in everything from donuts to toothpaste.
The biggest allergen-free category now is gluten-free, agreed Neil E. Levin, CCN, DANLA, nutrition education manager at NOW Foods. Technically, gluten intolerance is not a true allergy, but it behaves like an allergen for those who are intolerant. FDA requires the disclosure of a list of eight allergens, such as wheat, on product labels, but not gluten.
Bruce Liu, Ph.D., technical director at Tiancheng International, said gluten-free has been hot, but the entire category is expanding. The market for allergen-free products is growing as a result of consumers increasing awareness of allergen issues, as well as FDAs efforts in developing a long-term strategy to assist manufacturers in using allergen advisory labeling.
The incidence of food allergies has been on the rise, with the prevalence of food allergies in children younger than 18 increasing 18 percent between 1997 and 2007, according to the U.S. Centers for Disease Control and Prevention (CDC). At this point, CDC estimates 4 percent of all children have a food allergy; these children are also two- to four-times more likely to develop related conditions such as asthma and other allergies.
As allergies are on the rise, product introductions have followed. Lucy Gibney, M.D., president and CEO of Dr. Lucys, started her company after her son was diagnosed with multiple food allergies. She noted product variety is expanding, and manufacturers are taking greater care in production to avoid contamination or cross-contact. We practice careful ingredient sourcing, testing for trace allergens and operating a dedicated production facility where the allergens are never allowed, she said. Other companies use GMPs (good manufacturing practices), such as careful cleaning or production sequencing or segregation to avoid contamination.
Levin related NOW Foods also follows GMPs, which require identification of all ingredients and separation of those allergenic ingredients from others. Appropriate formulation and strict screening of ingredients is essential in accurately labeling allergens and allergen-free products, he said. Naturally, the sourcing of allergen-free raw materials is an important part of the process. This includes careful decisions as to choices of even minor ingredients, such as excipients used as processing aids.
On the ingredient side, suppliers are taking extra care in handling and identification to ensure a clean supply chain. From the perspective of an ingredient supplier, the technical challenges in developing functional allergen-free ingredients have tended to slow down the process of totally converting to allergen-free ingredients, said Diane Hnat, senior technical marketing manager, DSM. Historically, some of our better-performing carriers for vitamin forms are based on soy, fish, nut or dairy materials. Just making the substitution of the ingredient in the ingredients composition might not be the initial challenge; its conducting numerous experiments on finished products for the term of their entire shelf life that takes time.
However, this is an important step for companies looking to best serve the growing base of customers seeking allergen-free productsand that includes dietary supplements. Allergen-free dietary supplements are definitely preferred by many consumers, Liu observed. Formulators are facing major challenges in developing efficacious supplements that are free of allergens because of the unavailability of allergen-free ingredients and lack of allergen information for the ingredients they use. So the companies we supply ingredients to like to see our allergen-free statements.
Levin said there are challenges facing formulators of supplements. Certain categories have lagged in the development of products that are free of allergens, he said. These include both the green foods and fermented vitamins segments, which long have contained gluten, yeast and/or soy. Some products may also contain undisclosed ingredients, such as dairy in many probiotic ingredients, animal derivatives such as gelatin (often used to stabilize fat-soluble plant pigments like beta-carotene or lutein in microencapsulation) or lanolin-derived vitamin D3, if a manufacturer is not scrupulous enough in identifying and sourcing certain raw materials.
As suppliers and formulators work together to overcome challenges in the supply chain, production and labeling, they will continue to expand the range of offerings in the dietary supplement category to meet the needs of consumers facing food allergies. Allergen-free products are a very important part of the natural products marketplace, Levin concluded. There is great and growing demand for more allergen-free products.
Subscribe and receive the latest insights on the healthy food and beverage industry.
Join 47,000+ members. Yes, it's completely free.
You May Also Like
---